IMA Leaders Discuss Group's Role in Advance of Houston Summit

The
Incentive Marketing Association
is holding its annual summit July 18-20 in Houston, so we thought it would be a good time to catch up with Spencer Toomey, outgoing President of the IMA and Vice President at Revo Sunglasses, and incoming IMA President Sean Roark, Executive Director, Incentpros, on IMA and its upcoming summit.
Q: What do you see as the role of IMA?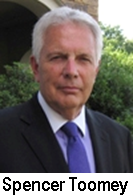 Toomey:
IMA is a very different association today than when it started over 15 years ago. We continue to advocate for and promote the use of incentives and recognition to drive industry growth. At the same time, IMA has adapted to changes in the economy, how companies work and the types of rewards and recognition people find meaningful so we can continue to be the premier resource for reward and recognition solutions for organizations of all sizes. Adapting requires addressing inward change as well. IMA has been doing a major self-evaluation, and members are already seeing the results. We have a new management team, The Harrington Company, and we're strengthening and improving our operations and our resources such as the
Incentivemarketing.org
website. We're building on the success of last year's Nashville summit to offer an even bigger and better event this year, as well as offer members what they need to be successful in their businesses.
Roark: The IMA mission requires our organization to be evolutionary. IMA embraces the concepts of thought-leadership, innovation, engagement, performance and advocacy. This requires us to answer two distinct calls to action. First, to be lithe and responsive to a rapidly changing business environment, social structure and shifting regulations. Next is the mandate to protect and project the underlying ethics, traditions and best practices that have evolved since the days when the best workers on the pyramids were permitted to be buried in its shadow. Acknowledgement, Appreciation, Awards and Achievement are not new concepts. However, understanding their basis, tradition and efficacy while upholding the highest standards are essential. The IMA achieves these goals by providing the right blend of education, principles and networking to encourage creation of agile, innovative programs able to address unique requirements and opportunities.
Q: What do you have planned for the Summit this summer?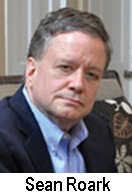 Roark:
We're focusing on celebration. Our theme, "Stronger Together," and our logo acknowledge that each of IMA's diverse Strategic Industry Groups (SIGs) achieves the best results they can for their membership segment while also supporting each other and the industry. Each SIG has its own logo within the IMA brand that is distinguished by an accent color. The rings in the summit logo represent those colors and the links of a chain. I believe this image presents an elegant representation of how we are truly "stronger together" while reminding us that a chain is only as strong as its weakest link. Our agenda has a robust collection of events – from world-class speakers and curriculum to fantastic entertainment and networking opportunities. We also have breakout sessions, roundtables and SIG-focused meetings to provide both broad issue-focused topics as well as segment-specific education. New this year, we're also offering private meeting spaces on the meeting level of the hotel where hosts can explore business opportunities with other members. Attendees will also have the opportunity to take our flagship course,
Principles of Results-Based Incentive Programs
, and the certification exam.
Q: Who should attend the Summit and why?
Toomey: Anyone who wants a clear overview of emerging trends across the incentive industry combined with networking access to a record number of industry leaders should plan to attend. Both industry veterans and newcomers will benefit. In an industry that prides itself on the importance of a return on investment, very few investments net a higher yield in knowledge and key relationships than the 2016 IMA Executive Summit.
Q: What do you think are the major trends or opportunities in the marketplace, and how does IMA intend to address them?
Toomey: The IMA addresses trends in the same two-fold approach Sean discussed in relation to our mission. First, we provide our members with the data, insights and strategies to be nimble and responsive to change. This ranges from helping companies design recognition programs to effectively engage today's younger, more diverse workforce, understanding top merchandise and preferred gift cards, creating travel experiences and introducing mobile-friendly programs. Next, IMA uses these insights to champion the use of incentive and recognition programs by informing companies of the many benefits they bring to advancing and improving overall business performance.
Roark: Through collaboration with the Incentive Research Foundation, we are fortunate to have a series of tremendous studies, many of which were commissioned by the IMA and its SIGs. Summit attendees will have access to news insights from a cross-examination of those diverse studies and a review of how those insights can assist in achieving success. We will also be discussing the latest regulatory information and tracking existing legislative trends with analysis from our proponents at the Incentive Federation. Trends in international markets will be discussed, and we're expecting attendees from Europe, Africa, South America, Canada and the Pacific Rim will be present for direct networking.
---
IMA Mission
The Incentive Marketing Association advocates for and promotes the use of incentives and recognition to improve business performance. IMA is the premier resource for organizations to positively affect their bottom lines by engaging providers who deliver solutions, ideas, thought leadership, advice and innovation to successfully shift desired behaviors, improve performance, and increase employee and channel loyalty. The Association advocates on behalf of these providers, promoting the importance and value of results-based incentive and recognition programs and providing access to research advancements relating to the Incentive marketplace.