IMA Europe: IRR Field Thrives in Cultures the US Can Learn From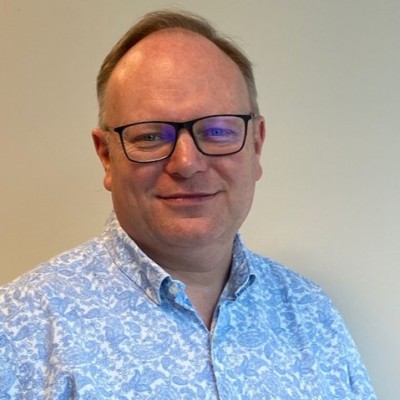 Europe is a thriving innovative market that has lessons for the North American market, based on a recent interview with Andrew Johnson, President, Incentive Marketing Association President, Europe, and CEO and founder of UK-based Diggecard.

By Bruce Bolger

By any measure, the US incentive, rewards, and recognition market is the most developed in the world, but Europe remains a vital marketplace for innovation in some ways potentially better prepared for the mentality of today's US employees and consumers and whose fresh approach to the market creates fertile ground for innovation.

These are some of the conclusions of an interview with Andrew Johnson, Incentive Marketing Europe President, who presided over a recent IMA event in Spain that drew about 150 attendees, he says. Johnson is CEO and founder of UK-based Diggecard, providers of gift card expertise and technology to retail, leisure and hospitality as well as services and solutions for businesses looking for rewards, incentives and benefits.

The environment for incentive, recognition, and loyalty in the UK and EU is different than in North America, based on Johnson's observations. For one thing, there are significant country-by-country differences in Europe that are more significant than the regional differences in the US. "An incentive program designed for the UK is not necessarily going to look the same as it would for Scandinavian countries or Greece. What makes it so exciting is that whilst there are lots of differences, there are far more similarities and many of the wonderful ideas that come out of Scandinavia will work in Greece or the UK." He noted that some of the Eastern European countries have been particularly innovative in digital solutions in part because they don't have the constraints of legacy systems.

Varying economic conditions also play a role, suggests Johnson. For instance, in the UK, where the recession has hit hard, price and value have become such dominant features—over loyalty points programs—that a few grocery chains have either abandoned or cut them way back. "Right now, in some markets, a lower price is the best expression of loyalty to a customer," meaning that the most effective loyalty program offers targeted discounts. Nonetheless, he believes that many retailers and brands continue to overlook the emotional connections created by an effective loyalty program that can make more economically advantaged people less price conscious by providing special added-value benefits.

Another fundamental difference is business mentality, he notes. Although it varies from country to country and person to person, he says that fundamentally the idea of "capitalism and competition does not go over very well in Europe. The feelings about capitalism might have been somewhat different five or ten years ago. This idea of competing to strive for rewards isn't the same here as I suspect it is in the states. Most people don't expect to feel any great love for their companies. And, with very generous government-mandated benefit programs and vacations, companies don't feel the same need to add extras. In many cases, there's a feeling that people are paid and supported well enough. This, though, is running into a change in employee mentality, perhaps caused by the pandemic, that money is not enough. More people are looking for meaning or purpose in work."

Johnson was not ready to predict the potential impact of the new European Union Corporate Sustainability Directive that will require over 60,000 companies in the UK, EU, and around the world to publish highly detailed Corporate Sustainability Reports on their employee, customer, supply chain and distribution partner, and community engagement practices and metrics. He did suggest that the reports certainly would provide useful information for companies in the engagement field looking for clients.

In the IRR market, among some of the developments in Europe, Johnson says, are the return of physical gift cards produced sustainable materials--"there's something to be said about a tactile gifting experience"--as well as continuous innovations in all aspects of digitalization. "You might think from a US perspective that all of Europe had embraced digital, but in fact it wasn't until the pandemic that we began to see a broad shift. I don't like to say it, but the pandemic was very good for growth and innovation in the European incentive market."

The industry's vitality is reflected in the IMA Europe membership, he adds, which is up to about 115 members from around 70 before the pandemic. Pre-pandemic events attracted 60 to 70 people; about 150 attended the event in Madrid, he says. Most of the members are suppliers but some include incentive and recognition companies as well, of which he estimates there are probably several dozen in Europe.

For More Information
Andrew Johnson
IMA Europe President; Founder, CEO Diggecard
andrewj@diggecard.co.uk

Subscribe to RRN's weekly e-newsletter.

---
Profit From the "S" of Environmental, Social, Governance (ESG)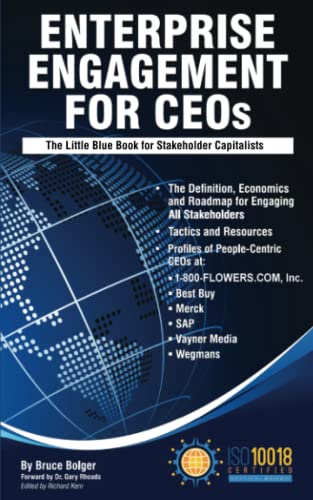 Through education, media, business development, advisory services, and outreach, the
Enterprise Engagement Alliance
supports boards, business analysts, the C-suite, management in finance, marketing, sales, human resources and operations, etc., educators, students and engagement solution providers seeking a competitive advantage by implementing a strategic and systematic approach to stakeholder engagement across the enterprise.
Click here
for details on all EEA and RRN media services.
1. Professional Education on Stakeholder Management and Total Rewards
Become part of the EEA as an individual, corporation, or solution provider to gain access to valuable learning, thought leadership, and marketing resources.
The only education and certification program focusing on Stakeholder Engagement and Human Capital metrics and reporting, featuring seven members-only training videos that provide preparation for certification in Enterprise Engagement.
EEA books: Paid EEA participants receive Enterprise Engagement for CEOs: The Little Blue Book for People-Centric Capitalists, a quick implementation guide for CEOs; Enterprise Engagement: The Roadmap 5th Edition implementation guide; a comprehensive textbook for practitioners, academics, and students, plus four books on theory and implementation from leaders in Stakeholder Management, Finance, Human Capital Management, and Culture.
2. Media
3. Fully Integrated Business Development for Engagement and Total Rewards
Strategic
Business Development
for
Stakeholder Management
and
Total Rewards
solution providers, including Integrated blog, social media, and e-newsletter campaigns managed by content marketing experts.
4. Advisory Services for Organizations
Stakeholder Management Business Plans
;
Human Capital Management, Metrics, and Reporting
for organizations, including ISO human capital certifications, and services for solution providers.
5. Outreach in the US and Around the World on Stakeholder Management and Total Rewards
The EEA promotes a strategic approach to people management and total rewards through its e-newsletters, web sites, and social media reaching 20,000 professionals a month and through other activities, such as: