RRN Library: How to Make Sure Your Team Is Up to Date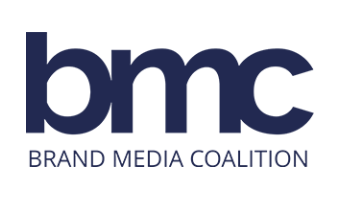 Organizations seeking to enhance the impact, return on investment, or experiential benefits of their incentive, recognition, and reward programs can find the industry's most comprehensive library of resources on RRN at RewardsRecognitionNetwork.com.

How knowledgeable are the people who design or supply your incentive, recognition, loyalty, or gifting programs or the people you are hiring to support these services for clients? Or, how knowledgeable do you wish them to be? In its bid to promote effective practices in the use of incentives, rewards, recognition, loyalty, and gifting field, RRN maintains a comprehensive library of resources making it easy to bring anyone up to speed on this little known field.

For research and resources on Stakeholder Capitalism, Human Capital Management, and Enterprise Engagement, click here.

The RRN industry library includes:

Industry Resources, including associations and recent industry market reports.

Media serving the industry.

Market Reports detailing various aspects of the industry.

Brand Media--reports and training programs on the use of brands in incentive, recognition, reward, and loyalty programs.

Promotional Distributors in the IRR Marketplace offers how-to and other information for promotional distributors and other resellers seeking to serve the market.

Rewards and Recognition how-to and reference articles and YouTube panel discussions.

Corporate Gifting special reports providing guidance on effective practices.

Incentive Program how-to and reference articles and programs covering most aspects of program design.


Subscribe to RRN's weekly e-newsletter.

---
Profit From the "S" of Environmental, Social, Governance (ESG)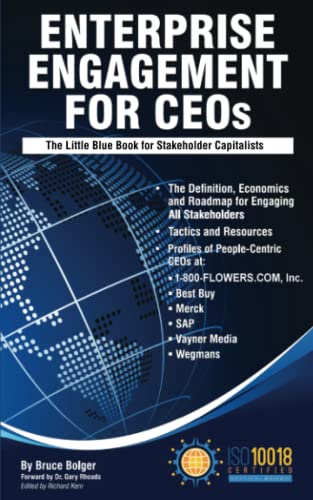 Through education, media, business development, advisory services, and outreach, the
Enterprise Engagement Alliance
supports boards, business analysts, the C-suite, management in finance, marketing, sales, human resources and operations, etc., educators, students and engagement solution providers seeking a competitive advantage by implementing a strategic and systematic approach to stakeholder engagement across the enterprise.
Click here
for details on all EEA and RRN media services.
1. Professional Education on Stakeholder Management and Total Rewards
Become part of the EEA as an individual, corporation, or solution provider to gain access to valuable learning, thought leadership, and marketing resources.
The only education and certification program focusing on Stakeholder Engagement and Human Capital metrics and reporting, featuring seven members-only training videos that provide preparation for certification in Enterprise Engagement.
EEA books: Paid EEA participants receive Enterprise Engagement for CEOs: The Little Blue Book for People-Centric Capitalists, a quick implementation guide for CEOs; Enterprise Engagement: The Roadmap 5th Edition implementation guide; a comprehensive textbook for practitioners, academics, and students, plus four books on theory and implementation from leaders in Stakeholder Management, Finance, Human Capital Management, and Culture.
2. Media
3. Fully Integrated Business Development for Engagement and Total Rewards
Strategic
Business Development
for
Stakeholder Management
and
Total Rewards
solution providers, including Integrated blog, social media, and e-newsletter campaigns managed by content marketing experts.
4. Advisory Services for Organizations
Stakeholder Management Business Plans
;
Human Capital Management, Metrics, and Reporting
for organizations, including ISO human capital certifications, and services for solution providers.
5. Outreach in the US and Around the World on Stakeholder Management and Total Rewards
The EEA promotes a strategic approach to people management and total rewards through its e-newsletters, web sites, and social media reaching 20,000 professionals a month and through other activities, such as: