How Meetings Need to Change: Lorandus CEO Stephen Cook
The CEO of this Canadian-based company with many clients in the US believes the pandemic will leave a lasting impact on the business that he believes creates opportunities for boutique motivational event and engagement companies such as Lorandus. He outlines six ways Covid will affect the motivational events business.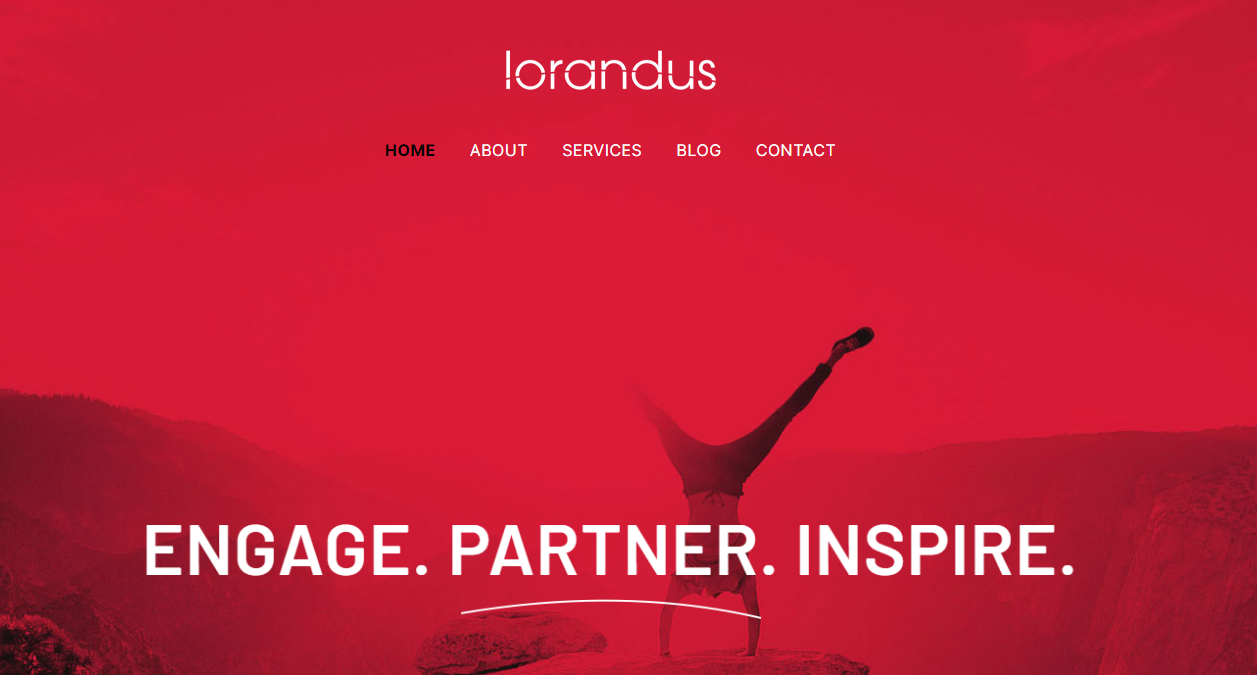 "In the old days, one of the biggest threats to our business came from retail travel agents who would show clients some clipping from a tour wholesaler ad and claim they could come in for less than a company like ours," explains Stephen Cook, founder and CEO of Lorandus, a 14-year-old, Ontario, Can.-based motivational event and engagement firm.
See ESM: Lorandus CEO: Face-to-Face Goes 24/7/365.
"Today, given the perceived risks involved with Covid, the reticence of many people to travel far from home, and the increasing desire of clients for hybrid strategies, and clearer, more measurable results, we certainly don't have to worry much about retail travel agents anymore. What clients value today is hard to fake."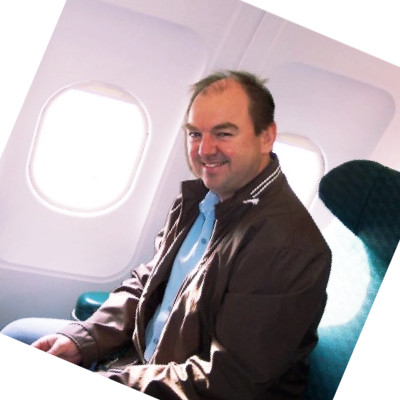 Cook spells out six ways Covid will affect the motivational events business:
1. Management hits the re-set button. The pandemic has prompted companies, he says, to take a fresh look at their meetings and events in terms of alignment with organizational purpose, goals, and return on investment. "We have to really step back now and discuss what our clients' are trying to accomplish both in terms of qualitative and quantitative terms. Who is the audience, what are the takeaways? How can we make sure this event is meaningful? We've talked about ROI in the industry for years, and few asked about it. That's beginning to change."
2. Meaning is everything. Want to set a live or hybrid event apart from the others? Cook asks. "Find an authentic thread of meaning and purpose to your business plans. This can be tied to the organization's goals and purpose, and even financial numbers, but the most sustainable inspiration and motivation occurs when participants leave events with an emotional connection and sense of purpose to their jobs, goals, and colleagues."
3. Hybrid will go to another level of sophistication. Not only is the hybrid format here to stay, Cook, believes, "It will go to an entirely new level. Companies that used to be afraid of losing live attendees are now seeing events as a means of extending event reach. The video meeting fatigue is leading to a new respect for better production values. He notes that attendance is dropping off everywhere for non-essential webinars. "For motivational events and engagement, it pays now to create well produced video introductions with speakers and panelists in advance of live discussions," he advises. "People are Zoomed out. Better production values command attention and elevate your brand and impact."
4. The live event format is in for big changes. "When there is a market shock, there's always a temptation to go back to what is familiar. I think we in the motivation event business must wake up to the fact that we are doing a big disservice to our clients and our own community by thinking we can just go back to the usual keynote speaker, panel discussion, and break-out session program and expect meeting attendance and engagement to flourish. Over the last two years, habits have changed. People are working from home now and aren't as eager to break the routine by traveling. They have learned they can get great content on video on demand—what they want from travel experiences is changing radically.
5. Put the focus on the attendee, not the speakers. While conferences will always have keynote sessions, panel discussion, and breakouts, "I think we have to completely reconsider the percentage of time devoted to people being seated and mostly listening versus actively engaging with one another in discussions and experiences. People want to meet one another, collaborate, discuss challenges, dine together, share experiences. They can listen to a keynote or panel discussion on their smart phone whenever they want, wherever they are. What they can't do on video meetings and recorded webinars is get to know the speakers, other attendees, to innovate, and collaborate together." The old model of the keynote speaker on stage and panelists in couches in the familiar talk show format, he believes, should be replaced by involving speakers and panelists in round tables with people in which "everyone is the expert." If you bring in celebrity speakers, "set aside much more time for people to personally mingle with your talent."
6. Experiences matter more than ever. "Whatever people say about webinar and video call fatigue, that doesn't mean they want to go back to traveling to sit in auditoriums and conference rooms all day, squeezing what they really want to do into mealtimes, coffee breaks, and evening activities that usually are only about 20% of the official meeting time. We really need to think about how we can spend more time getting people together to collaborate and innovate around the goals of the event, rather than having them be mostly static fixtures in the audience. If we're getting asking them to travel, ask how they can create some authenticity at the destination to learn about the culture. Why not have everyone enjoy the experiences of an Anthony Bourdaine."
For More Information
Stephen Cook
416 617 0729
---
Education, Certifications, and Information to Activate
Brand Media and Enterprise Engagement

A complete learning, certification, and information program and a course syllabus for educators.
Resources:
The
Brand Media Coalition
, the only guide to the story-telling power of brands and where to source them for business, event, promotional gifting, and rewards and recognition.
Enterprise Engagement Solution Provider Directory
. The only directory of engagement solution providers covering all types of agencies and tactics as well as insights on how to select them.
Communities:
The
Enterprise Engagement Alliance and Advocate
and the
Brand Media Coalition
free resource centers offering access to the latest research, news, and case studies; discounts, promotions, referrals, and commissions, when appropriate to third-party solution providers from participating coalition solution provider members.
Training and Certification
Enterprise Engagement Alliance Education:
Certified Engagement Practitioner; Advanced Engaged Practitioner, and Certified Engagement Solution Provider learning and certification programs on how to implement Stakeholder Capitalism principles at the tactical level.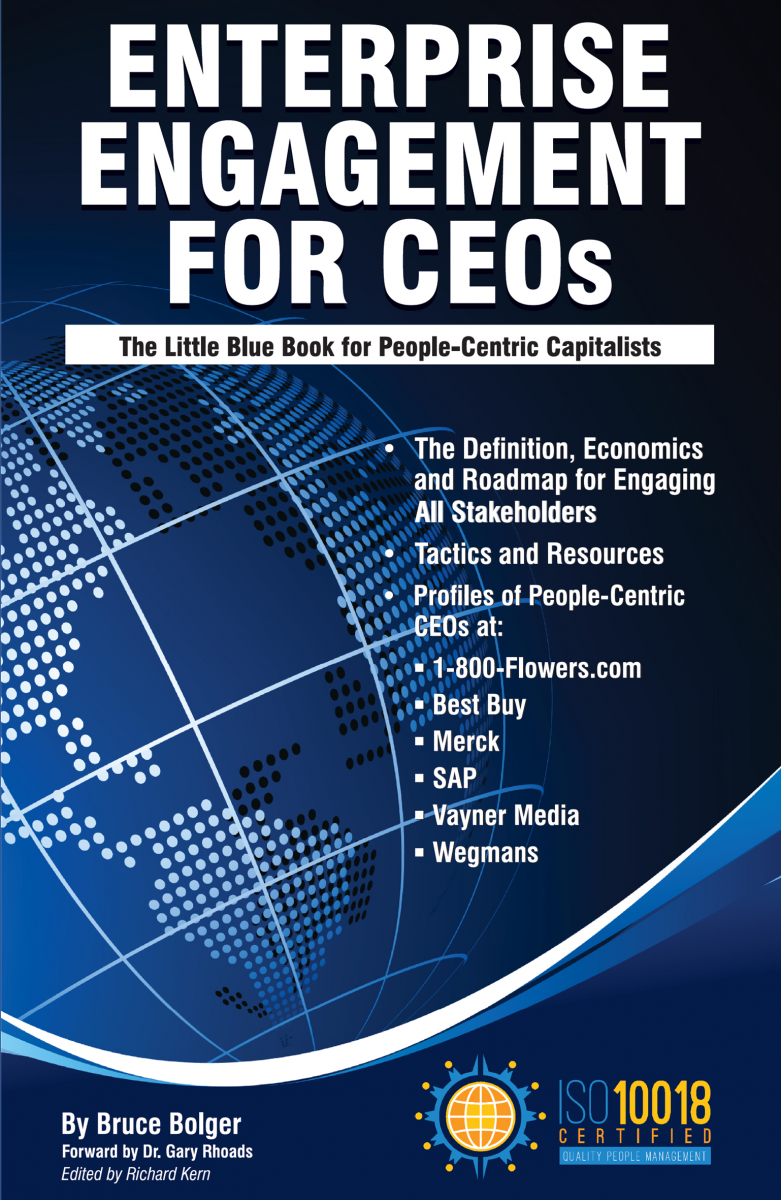 In Print:
This is the definitive implementation guide to Stakeholder Capitalism, written specifically to provide CEOs and their leadership teams a concise overview of the framework, economics, and implementation process of a CEO-led strategic and systematic approach to achieving success through people. (123 pages, $15.99)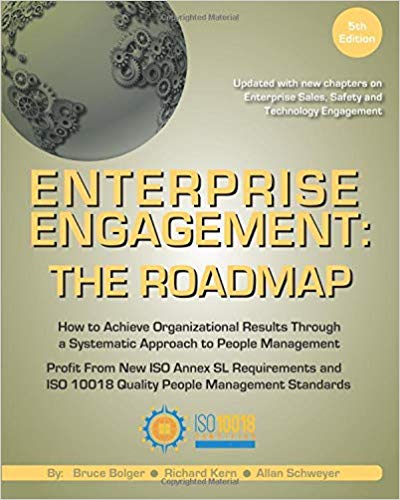 The first and most comprehensive book on Enterprise Engagement and the new ISO 9001 and ISO 10018 quality people management standards. Includes 36 chapters detailing how to better integrate and align engagement efforts across the enterprise. (312 pages, $36.)
Online:
10-minute short course: click here
for a 10-minute introduction to Enterprise Engagement and ISO standards from the Coggno.com learning platform.
Services:
• The Engagement Agency at EngagementAgency.net,
offering: complete support services for employers, solution providers, and technology firms seeking to profit from formal engagement practices for themselves or their clients, including Brand and Capability audits for solution providers to make sure their products and services are up to date.
• C-Suite Advisory Service
—Education of boards, investors, and C-suite executives on the economics, framework, and implementation processes of Enterprise Engagement.
• Speakers Bureau
—Select the right speaker on any aspect of engagement for your next event.
• Mergers and Acquisitions. The Engagement Agency's Mergers and Acquisition group is aware of multiple companies seeking to purchase firms in the engagement field. Contact Michael Mazer in confidence if your company is potentially for sale at 303-320-3777.
Enterprise Engagement Benchmark Tools:
The Enterprise Engagement Alliance offers three tools to help organizations profit from Engagement.
Click here
to access the tools.
• ROI of Engagement Calculator. Use this tool to determine the potential return-on-investment of an engagement strategy.
• EE Benchmark Indicator. Confidentially benchmark your organization's Enterprise Engagement practices against organizations and best practices.
• Compare Your Company's Level of Engagement. Quickly compare your organization's level of engagement to those of others based on the same criteria as the EEA's Engaged Company Stock Index.
• Gauge Your Personal Level of Engagement. This survey, donated by Horsepower, enables individuals to gauge their own personal levels of engagement.
For more information, contact Bruce Bolger at Bolger@TheEEA.org, 914-591-7600, ext. 230.