Hinda Incentives Launches Loyalty Group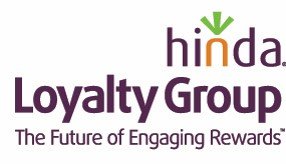 Hinda Incentives has announced the creation of the Hinda Loyalty Group, a dedicated business unit focusing on providing support for loyalty and consumer engagement programs.
According to the company's announcement, Hinda Loyalty Group's services "are based on industry best-practices, drawing on the motivational aspects of loyalty to drive desired behaviors and outcomes with rewards and experiences that are tailored to address specific client requirements." The services include Hinda's Value Chain Partner network that facilitates more efficient program design and leads to better business outcomes with tangible ROI and metrics to demonstrate results, according to the announcement.
The company says its Hinda Loyalty Group offerings include:
Reward and campaign engines that "create surprise and delight across all experiential touch-points."
Services offering analysis of "demographic and psychographic attributes of the intended participants to enable the design of motivational solutions that drive engagement and interest along with desired behavioral and programmatic outcomes."
Customer and consumer engagement strategies that take into account the transactional needs of participants while addressing "desired strategic outcomes so that the campaigns deliver the right results in meaningful and relevant ways and lead to the desired business results."
Hinda President Mike Donnelly told ESM that, "The Hinda Loyalty Group is specifically focused on large companies and their solution providers who need a strategic solution that leverages the full capability of loyalty management today."
In the company's statement, Donnelley notes that, "Our services are complemented with expertise in a variety of areas which are valuable to loyalty program managers, including rewards strategy consulting, data analytics, custom-branded packing services and one-to-one marketing communications. We are excited to introduce this new facet of our growing business and share the future of engaging rewards."
Adds Donnelly: "Hinda Loyalty Group leverages our demonstrated expertise, along with our world-class fulfillment and customer service operations, with the specific competencies of our value chain partners to deliver flexible, meaningful and engaging loyalty program reward solutions."
Established in 1970, Chicago-based Hinda Incentives describes itself as a specialist in motivating and engaging employees, sales forces and providing incentives to dealers, distributors and consumers.