Harco Adds Ancestry.com and Bird Brand Lines
Ancestry.com DNA kits and Bird Brand ultra light-weight electric scooters are now available to the incentive, rewards, and gifting market from Harco Incentives.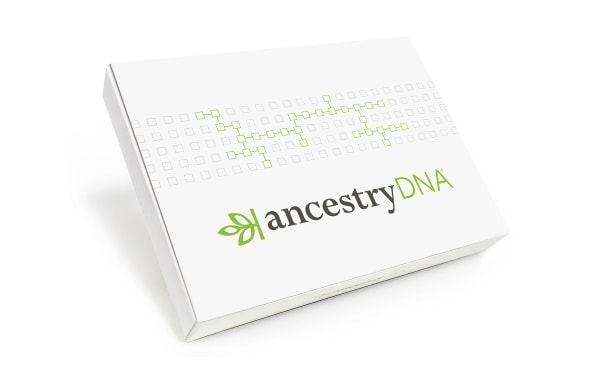 Ancestry.com DNA kits make it possible for recipients to discover their DNA stories with an easy-to-use kit. People simply send in their saliva sample to the Ancestry.com lab in a prepaid package, and the report is ready in six to eight weeks. Detailed instructions on how to read the results are included. AncestryDNA is reportedly the No. 1 selling consumer DNA test. From identifying origins in over 1000 regions, to providing what the company says are the most connections to living relatives, this DNA test delivers a unique, interactive experience that provides precise ethnicity estimates with extensive geographic detail and in-depth historical insights. Ed Hearne, Director of Client Success, says, "Ancestry.com demonstrates the power of a brand not only to enrichen people, but in fact to change their lives. My own Ancestry.com test recently connected me to a long-lost family, something I will never forget."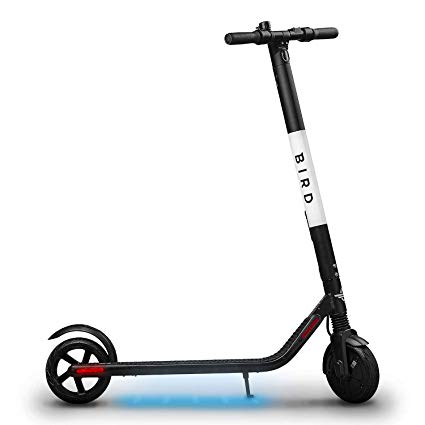 The addition of the Bird Brand of ultra light-weight electric scooter "is part of our commitment to bringing the most exciting, current brands to our clients. Lightweight but powerful, this is reportedly the perfect scooter for getting around town or just for fun. The company says the upgraded motor provides 700 watts of maximum engine power with a range of up to 15.5 miles and speed of 15.5 mph. It features 8" front tire and 7.5" rear tire, ground effect lights, front headlight and rear brake lights. The dual-braking system is designed to provide a safer ride with more control for the driver. The bird weighs 27.6 lbs. and has a maximum payload 220 lbs. It is designed for adult use, ages 18 and up.
For More Information
Ed Hearne, Director Client Services
201-894-8941
ed.hearne@harcoweb.com
---
Master the Principles of Enterprise Engagement to Achieve Organizational Goals and Enhance Your Career
Profit from a new strategic and systematic approach to engagement to enhance your organization's brand equity; increase sales, productivity, quality, innovation, and safety, and reduce risks.
Get trained to become a Chief Engagement Officer for your organization.
Achieve ISO 10018 Quality People Management Certification to demonstrate your organization's strategic commitment to people to your customers, employees, distribution partners, vendors, communities, investors, and regulators.
Learn how to create Sustainability or Integrated Reports for Your Organization or Clients.
Get up-to-speed on ISO human resources standards and guidelines to enhance HR performance.
Live Education: Enterprise Engagement in Action. Take advantage of scheduled monthly live webinar preparation courses for the Certified Engagement Practitioner designation consisting of three one-hour classes and of quarterly Advanced Engagement Practitioner courses consisting of three one-hour webinar classes. The AEP course is for individuals or teams seeking preparation ISO 10018 professional certification status. ICEE periodically runs regional one-day workshops on ISO 10018 Quality People Management principles and certification.
Resources: The Brand Media Coalition, the only guide to the story-telling power of brands and where to source them for business, event, promotional gifting, and rewards and recognition.
2019 Enterprise Engagement Solution Provider Directory
. The only directory of engagement solution providers covering all types of agencies and tactics as well as insights on how to select them.
Communities: The Enterprise Engagement Alliance and Advocate and the Brand Media Coalition free resource centers offering access to the latest research, news, and case studies; discounts, promotions, referrals, and commissions, when appropriate to third-party solution providers from participating coalition solution provider members.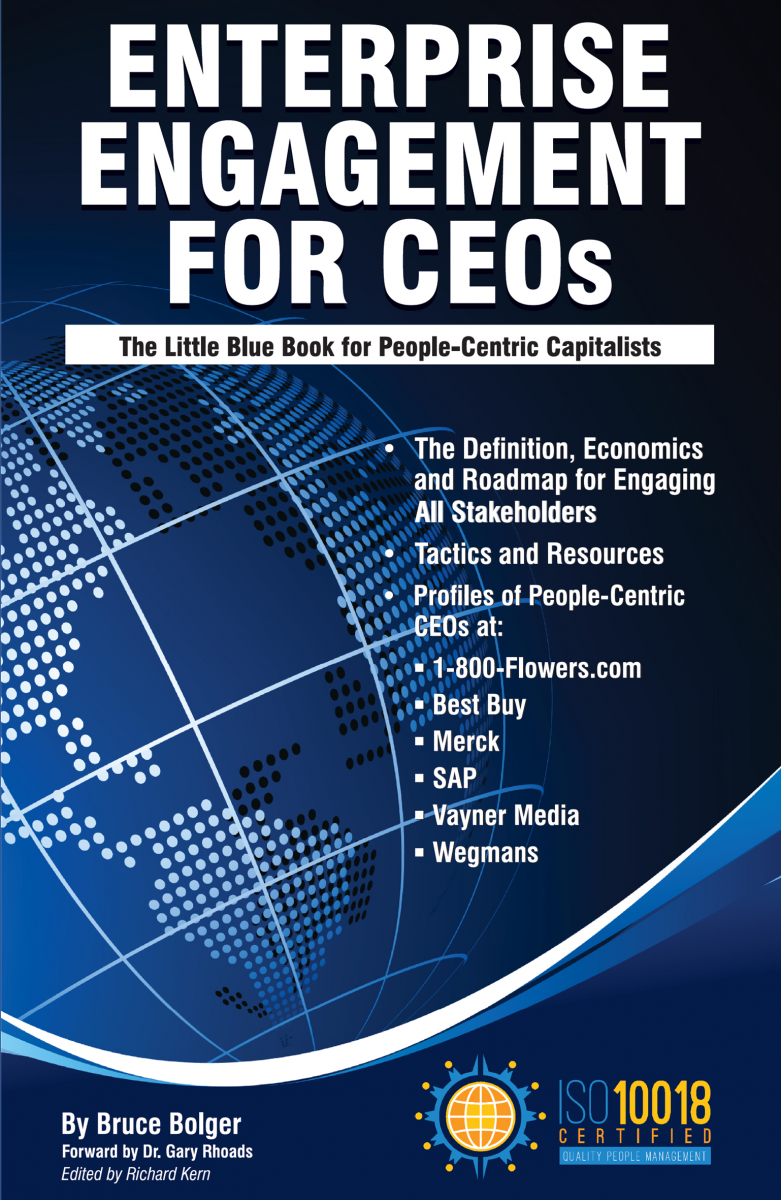 Enterprise Engagement: The Roadmap 5th Edition
The first and most comprehensive book on Enterprise Engagement and the new ISO 9001 and ISO 10018 quality people management standards. Includes 36 chapters detailing how to better integrate and align engagement efforts across the enterprise. (312 pages, $36.)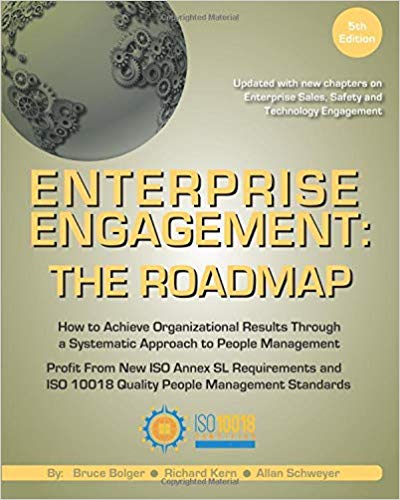 Online:
10-minute short course: click here for a 10-minute introduction to Enterprise Engagement and ISO standards from the Coggno.com learning platform.
Services:
• The International Center for Enterprise Engagement at TheICEE.org, offering: ISO 10018 certification for employers, solution providers, and Enterprise Engagement technology platforms; Human Resources and Human Capital audits for organizations seeking to benchmark their practices and related Advisory services for the hospitality field.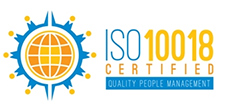 • The Engagement Agency at EngagementAgency.net, offering: complete support services for employers, solution providers, and technology firms seeking to profit from formal engagement practices for themselves or their clients, including Brand and Capability audits for solution providers to make sure their products and services are up to date.
• C-Suite Advisory Service—Education of boards, investors, and C-suite executives on the economics, framework, and implementation processes of Enterprise Engagement.
• Speakers Bureau—Select the right speaker on any aspect of engagement for your next event.
• Mergers and Acquisitions. The Engagement Agency's Mergers and Acquisition group is aware of multiple companies seeking to purchase firms in the engagement field. Contact Michael Mazer in confidence if your company is potentially for sale at 303-320-3777.
Enterprise Engagement Benchmark Tools: The Enterprise Engagement Alliance offers three tools to help organizations profit from Engagement. Click here to access the tools.
• ROI of Engagement Calculator. Use this tool to determine the potential return-on-investment of an engagement strategy.
• EE Benchmark Indicator. Confidentially benchmark your organization's Enterprise Engagement practices against organizations and best practices.
• Compare Your Company's Level of Engagement. Quickly compare your organization's level of engagement to those of others based on the same criteria as the EEA's Engaged Company Stock Index.
• Gauge Your Personal Level of Engagement. This survey, donated by Horsepower, enables individuals to gauge their own personal levels of engagement.
For more information, contact Bruce Bolger at Bolger@TheEEA.org, 914-591-7600, ext. 230.