Guest Insight: The Benefits of Taking a Holistic Approach to Incentive Program Design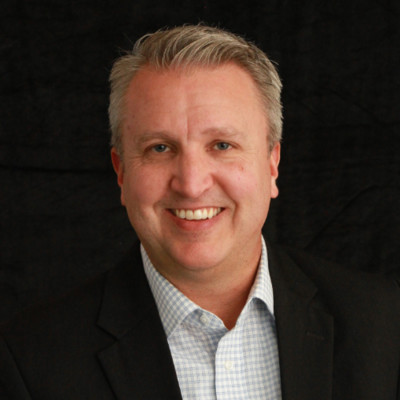 One of the most overlooked aspects of incentive program design is the impact one program can have on other stakeholders in your organization. Without taking the interests of other key internal partners into consideration, your program may fall short.

By Lincoln Smith, Chief Strategy Officer, HMI Performance Incentives

The Meaning of a Holistic Approach
Take Practical Steps to Address Other Stakeholders

The best way to optimize the results of a channel or any type of stakeholder engagement effort is to take a holistic approach—that is, consider all of the people internally or externally who can affect the outcome.

In my first Guest Insight, (See RRN: Guest Insight: Sales and Marketing Alignment Critical to Incentive Success), I pointed out the importance of sales and marketing alignment, increasingly known as "smarketing." In this column, I take the concept once step further by focusing on the need to consider the interests of all stakeholders who can affect your program's results, i.e. a holistic approach.

Often, when we talk about sales and marketing, we act as if they're the only two groups that matter when it comes to achieving goals. Within any organization there's a variety of departments and teams working with and next to sales and marketing to help support customer satisfaction. We shouldn't be thinking about alignment only in terms of sales and marketing; we can benefit from a big-picture point of view.


The Meaning of a Holistic Approach

As a decision-maker or influencer in a business-to-business channel and/or sales incentive program, you've got a lot of key players to juggle. Top of mind, of course, are your customers or other stakeholders, the program's target audience that you're hoping will grow their business with you. While your direct customers or distributioon partner owners are top of mind, and I've already discussed the need to engage and align marketing and sales departments, there might be other critical audiences both at the locations of your distribution partners or in your own organization that can have a direct impact on sales.

In the case of distribution partner programs, of course, the obvious people beyond the owner to consider are the counter or other salespeople who bring your product before the end-client in a sales situation, and many channel programs now seek to include counter salespeople. But there can be other influencers as well, such as technicians or customer service personnel, who also could benefit by being up to date with your product or service line's unique selling proposition and even potentially included in an incentive or recognition program.

In the case of your own organization, hitting your sales targets could depend upon on the engagement of your company's own customer service operation or field sales force, the shipping and accounting departments, or even the internal communications and training teams. Chances are that those departments have other internal departments placing demands on them as well. The more you can engage your internal teams to seamlessly fulfill orders, onboard or service accounts, invoice and collect, the better the chances are your team will accomplish your goals.

When looking at your program holistically, some key questions to ask are:

What teams on the distributor side and within your organization can affect outcomes?
How aware are these teams of your program's needs?
Are their goals in alignment with those needs?
What can you do to help them perform better?
How can you make it simple to both reach and reward them to minimize the impact of internal siloes?
Take Practical Steps to Address Other Stakeholders

Once you have the established structure, strategy, platform, campaign branding, and KPIs (key performance indicators), you can start thinking about how other stakeholders in your customers' or your internal organization might benefit from participation in the program. If your company has an employee or channel engagement technology, consider how you can use it to communicate your program to the interested parties outside of your direct department with the information they need to support it; including the program, purpose, goals, and what's in it for the company, and how they can help.

With these departments, consider using a team recognition approach that "surprises and delights" these other stakeholders whose performance cannot be directly linked to the sales outcome. This could take the form of a team award and special thanks if your program is a success, such as a lunch out now that people are coming back to work.

The same can apply to your distribution partners and their customer service or technical teams if the distribution partner hits the goal. The back offices likely will never forget your expression of appreciation, if meaningful, because so often they are taken for granted.

Do not assume one size fits all for these internal stakeholders. That's not to say you need to create an entirely new incentive or recognition program for each group of stakeholders, but its important to specifically address the cultures and issues involved with these different interested parties and their management.

This holistic process is about focusing on the big picture: not just what this or that department is working towards, but what all your departments look like when working together. Beyond just aligning sales and marketing, a properly designed incentive program can help foster cohesion across all your teams by:

Aligning purpose and communications
Synthesizing company-wide goals with team-specific goals
Sharing data and other useful information
Reducing redundancies
Looking for ways to streamline administrative practices

This holistic approach of what is increasingly known as Enterprise Engagement or in the academic world, Stakeholder Engagement, the implementation of Stakeholder Management principles that enhance returns for investors by creating value for all stakeholders—customers, employees, distribution and supply chain partners, and communities."

By understanding and addressing the interests of all the people who can help your organization achieve its goals, you'll have a better chance of success.

For More Information

Lincoln Smith
Chief Strategy Officer
HMI Performance Incentives
Lsmith@Hmiaward.com

For the latest news delivered by via email, subscribe here.