Fuji Unleashes Spate of New Incentive Products
Fujifilm North America recently released a number of new products aimed at the incentive market, including three unique camera designs and features. Here are some highlights: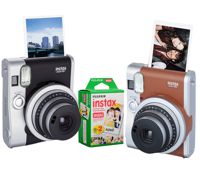 Mini 90 Neo Retro Camera
This top-of-the-line model not only produces images on the spot, it also has various shooting modes depending on the conditions and can even double expose a print for extra creative photography. Includes 20-exposure pack of film and lithium battery.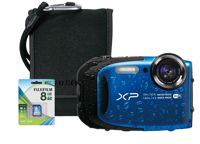 XP90 Rugged Camera
Waterproof to 50 feet, shock proof from 6 feet and freeze proof to 14° F., there's no place this camera can't go. It features a 16MP CMOS sensor with 5X Optical Zoom and 3" LCD. Wirelessly shoot images and video from any Smartphone. Bundle includes 8GB SD card, lithium battery and case.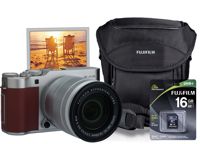 X-A3 Ultra Compact Digital Camera
Half the size and weight of most DSLR cameras but packing the same punch, the 24 MP APS-C CMOS Sensor and Fujinon Wide Angle 16-50mm Super EBC Aspherical Lens assure superior image resolution. 180-degree Touch Panel LCD for greater ease of use. Includes camera bag, 16GB card and lithium battery with charger.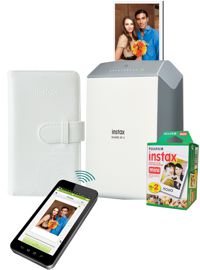 Fujifilm Instax Share Printer
Wirelessly transfer photographic images from any OIS or Android smartphone. This amazing little printer produces 2" x 3" instant prints on the spot. Features include multiple prints of the same photo, black & white photo option and special messaging options on each print. Includes 20-exposure pack of film, lithium batteries and photo album.
---
Contact information:
Joe Hafenscher
Vice President of Sales, Special Markets
312-924-5803