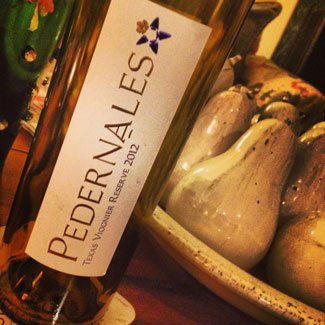 In the middle of Texas Hill Country you'll find Fredericksburg, a place so unlike the rest of the Lone Star State it has its own language. Texas German, an odd mix of English and 19th-Century German that's near extinct, is still spoken by more than 2,000 people in Fredericksburg and surrounding Gillespie County. It's a unique heritage that gives this part of the state a different flavor—not just in its language and culture, but also in its architecture, cuisine and connection to the land. The most direct link is found in the area's vast array of vineyards—42 of them, to be exact—scattered across the Hill Country. There are nearly a dozen in just the 45-mile stretch of Route 290 between Johnson City and Fredericksburg, each with its own personality, terroir and style of winemaking. And nearly all offer the opportunity for outdoor walks and hikes through the rolling fields and along the area's back roads, as well as unique spaces for events and gatherings and some of the best wines in the USA.
Wine Enthusiast magazine recently named Texas Hill Country one of the 10 Best Wine Travel Destinations in the world, a list that includes locales in Germany, France, Argentina, Italy and Australia.
Other Places Nearby: LBJ Ranch & Historic Site, National Museum of the Pacific War.
Meetings & Event Options: The Fredericksburg area offers more than 1,000 hotel/motel rooms and numerous B&Bs, guesthouses, guest ranches and inns. It also has distinctive off-site venues, unique conference facilities and meeting spaces, and more than 90 restaurants.