Flourish, April 9-11, Focuses on the Customer Experience of Branded Currency
This annual gift card conference focuses on how to combine monetary, social and loyalty transactions into a single, cohesive strategy that maximizes the customer experience. Attendees include retailers and service providers dedicated to innovation. Its agenda is more evidence that the focus on experience and 360-degree engagement is growing.


The customer experience and innovation in branded currency are the themes of this year's Flourish Conference, April 9-11 at the Hyatt Centric Chicago Magnificent Mile. Click here to register.

Kristen Thiry and Holly Glowaty of the K+H Connection, which produces the annual event, believe that the focus on customer experience is pushing gift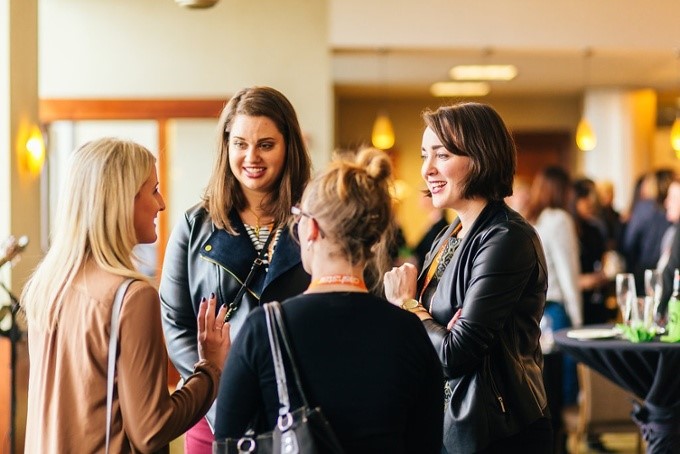 cards into a new level of seamless integrated experience for consumers. "What better way to make the day of a grown adult than to tell them they have enough points to redeem for a free coffee?" they ask. "Not only that, but tell them they can add a shot of flavor at no extra cost? This is likely the result of many dollars and several purchases at the same retailer, but nothing diminishes the complimentary coffee. The coffee puts a smile on the face of the customer and sends them on their way, feeling devoted and engaged in their experience."

Thiry and Glowaty, named among the top 25 most influential people in the incentive field last year by Incentive magazine, note that "Many brands are cashing in on customer loyalty to encourage spend on branded currency, a payment exchange unique to their brand, equipping consumers with spending power that earns them rewards or incentives, frequently tailored to preferences. Branded currency, as part of a marketing campaign, strives to create deeper, long lasting and ultimately profitable relationships with consumers."

The event will kick off with an optional site visit to NGC, a leading gift card master fulfillment firm, and Gift Card University, an all-day training event on Mon., April 9. The following two days feature nearly 20 sessions on all aspects of gift card management, including sessions on:

The Past, Present and Future of Branded Currency; Mark Bonchek, CEO, Shift Thinking
The Impact of Changing Your Positioning to Branded Currency; Rick Buer, President & CEO, GC Incentives
Latest Trends: Let's Get Digital--Mobile Technology and its Impact on Branded Currency; Matias Marquez, Founder & COO, Buyatab Online Inc.
B2B: Optimize your B2B Gift Card Program--Learn How to Grow Your Wallet Share with Current Buyers; Diane Walker, Owner, Reaf Marketing
How to Profit From the B2B Marketplace; Bruce Bolger, President, Enterprise Engagement Alliance
B2B: Physical vs. Digital--5 B2B Trends; Eric Thiegs, President, National Gift Card
Thiry and Glowaty say Flourish is focused on the next generation of gift card platforms to integrate the experience and increase engagement. "Customers are acquiring branded currency through purchasing for self-use, budget reasons, through a promo, for additional incentive, or they were gifted or won a voucher," explains Thiry. "There's a plethora of ways consumers can acquire gift currency, but once they have it in their hands and their wallet, it's about making sure you have a way to remind them it's there."

Thiry and Glowaty believe branded currency and loyalty programs are the future of the customer experience. Their firm focuses on payment technology, with expertise in stored value and prepaid products and services. They define branded currency as a store of value and a medium of exchange for goods and services, giving consumers a value (like gift cards, payments, or loyalty points) to spend with a brand. It can be used to attract new customers and strengthen the loyalty of existing clientele. While the term is still gaining momentum, "We are all familiar with gift cards, but viewing them as branded currency and as an investment in consumer/retailer relationships is a new way of thinking. Merchants are catching on quickly, understanding branded currency is a clincher for developing a strategy to encourage engagement."

Says Thiry: "Put your brand in branded currency; give your customer a reason to be loyal to you instead of your competitor. That's what makes branded currency so powerful. You can have that engagement with the customer and you can make that experience special and unique for them by doing something that your competitor isn't doing."

"Branded currency doesn't have to be dollars," adds Glowaty. "As long as you pay attention to what your consumers consider valuable, it doesn't need to be plug and play. It can be something unique, something fun." Both Glowaty and Thiry emphasize that loyalty is about customer experience. They acknowledge retaining a customer doesn't ensure their loyalty, so developing an emotional connection to your brand is essential. Proving value to consumers, making them feel engaged and positive about continued purchases and allowing them to see rewards for their loyalty will ensure long-lasting, measurable relationships.

"It's not just a monetary transaction, it's not about earning points," explains Glowaty. "It's a more emotional connection with the consumer. Sometimes emotional feels like too strong a word, but it really is. When it's part of your routine and can be a happy experience and something that's easy and something you don't have to think about anymore, that is emotional. That is a positive connotation."

Glowaty explains that some merchants, when developing their loyalty programs to encompass a brand currency, don't include this social transaction, and she feels that's a miss. She encourages brands to determine a customer's "value threshold" first, understanding this will vary by product.

For more information, or to register, go to Flourishcon.com.