Enterprise Engagement Alliance Launches First Chapters in U.K., Canada
The Enterprise Engagement Alliance has announced the creation of its first chapters outside the United States to help educate corporate, government and not-for-profit management, as well as engagement solution providers, on a formal process for implementing engagement across the enterprise. Both chapters will be headed by dedicated engagement practitioners and innovators.
The United Kingdom chapter will be chaired by
Scott Gould
, who currently provides consulting services on engagement to British companies and Fortune Global 500s. Before that, he served as a church minister, adjunct lecturer on leadership, creative director and social media and marketing consultant. Gould's new book,
The Shape of Engagement
, is now available through
Amazon.com
.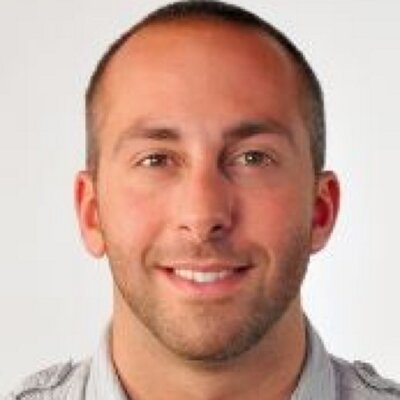 The chapter in Canada is chaired by
Rob Catalano
, co-founder of WorkTango (
worktango.com
), a platform that offers employees a voice and leaders actionable insight. Before that, Catalano was a founding employee of Achievers, a leading supplier of recognition software. He helped establish the company's presence in Europe, where he worked with the U.K.'s
EngageforSuccess.org
movement. Catalano was named as Top Global 100 Employee Engagement Influencer in 2017 by the Employee Engagement Awards in Great Britain. He is also a founder of InnovateWork (
innovatework.co
), a meet-up of human resources and other professionals committed to innovation in human capital.
Says Bruce Bolger, EEA Founder: "We could not be more pleased to have such dedicated individuals helping us bring formal organizational-wide engagement practices to their respective countries. These two individuals have demonstrated years of commitment to the cause of employee engagement, so their recognition that engagement is an enterprise-wide practice that involves customers, distribution partners, vendors and communities is an important endorsement that engagement is more than solely a human resources issue."
In their roles as chapter chairpersons, Gould and Catalano will serve as local advocates for enterprise engagement practices, EEA certifications and coming ISO 10018 certification being developed by the recently created International Center for Enterprise Engagement (ICEE). They will also help share the professional and academic curriculums being developed by ICEE for use in their countries. In addition, they will report on engagement-related activities in their countries for the EEA's ESM (Engagement Strategies Media) at
EnterpriseEngagement.org
.
The main benefit to EEA participation is to gain the knowledge and understanding to earn a Certified Engagement Practitioner (CEP) status, which is included in the membership fee based on passing an online test, and the Advanced Engagement Practitioner status (AEP), which requires both a written and live exercise to demonstrate the ability to create a formal engagement plan consistent with ISO 10008 standards and best practices. To get more information on the EEA, or to join, go to
EEA.tmlu.org
.
Enterprise Engagement is a new field that focuses on achieving organizational goals by fostering the proactive involvement of all people critical to success, including employees, customers, distribution partners, vendors and communities. The approach is unique in that it seeks to break down the silos that hinder the effective delivery of marketing promises to customers and apply a formal research-based approach to better aligning leadership, learning, communications, innovation, awards and other engagement strategies often deployed on an ad hoc basis at most organizations.
According to Gould, "What excites me about the Enterprise Engagement Alliance and the new ICEE academic effort is that it encompasses all forms of engagement, from employee and customer to distributor and supplier management and even community engagement, rather than separate them into competing silos which is now so often the case. The imperative for companies today is to foster enduring connections with their customers, but in my work in this area it became apparent that unless we connected all the people creating value, we couldn't possibly maximize the return on investment in customer engagement. The same goes for employees and communities. They want to be engaged, and to do that we've got to overcome internal barriers to connection."
Says Catalano: "From the very start of my career, I have been passionate about the critical role played by employees to achieve organizational success. Over the years it has become obvious that engagement involves more than HR, but needs to include and align all leaders, employees and everyone involved in building a successful organization. It's time for companies of all types and sizes to recognize that organizational engagement offers a powerful and sustainable competitive edge, but also that engagement doesn't just happen. It has to be built into the fabric of an organization's strategy. Without it, high customer satisfaction and business success will be difficult to achieve."
In addition to creating the first formal curriculum in the field of enterprise engagement and publishing Engagement Strategies Media (ESM) at EnterpriseEngagement.org, the EEA is co-founder of the new International Center for Enterprise Engagement at the Healthcare Management Administration of the University of Texas Medical Branch. The HMA is run by Dr. Ron McKinsey and Lee S. Webster and is the administrator of the ISO 260 Human Resources Standards. ICEE will develop the first certification program for ISO 10018 guidelines on people involvement and competency, as well as the first university-based curriculum for both business professionals and students in business, marketing, finance, and administration.
---
For information about the EEA in the U.K., contact
Scott Gould
, +44 77771 795566.
For information about the EEA in Canada, contact
Rob Catalano
, 833-22-TANGO.