Engage2Excel Purchases Rideau Inc.
This merger of two recognition leaders is probably the largest industry merger signaling the potential for more mergers and acquisition activity.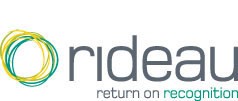 Engage2Excel Group of Companies (E2E Group), a portfolio company of Comvest Partners, has announced the purchase of Rideau, Inc., a global leader of employee recognition solutions, to bolster the company's career experience platform. Headquartered in Montreal, Rideau provides organizations with an integrated recognition platform that fuels long-term performance by increasing employee engagement and retention.
"Rideau has a rich heritage of recognition expertise and industry-leading technology and reputation in the marketplace, and we are excited about our shared vision for bringing the career experience platform to life," says Phil Stewart, CEO of E2E Group. "We believe that Rideau's Vistance Analytics & Learning platform can help managers and leaders measure and improve their ability to recognize others, driving more success for our 3,000+ combined clients."
For the past 32 years, Peter Hart, President of Rideau, has been the driving force of transforming Rideau into one of the world's largest recognition and rewards companies. E2E Group is pleased to continue to leverage Hart's strong leadership abilities. "I couldn't be more enthusiastic about Rideau joining the E2E Group family of companies," Hart says. "Our mission has been to build meaningful relationships with powerful recognition solutions, and E2E Group will only help take us to the next level."
The transaction was financially backed by Comvest, a leading middle market private equity firm. "This investment aligns with Comvest's strategy to invest in technology-enabled businesses in the human capital management marketplace," explains Matt Gullen, Partner at Comvest. "We believe that strong tailwinds will continue as organizations increasingly emphasize how they will find and keep their talent, and Rideau represents a highly complementary and strategic addition to E2E Group." Rideau is expected to continue business as usual under the leadership of Peter Hart, President, while leveraging the assets of E2E Group.
Says Hart: "The plan is to keep the Rideau brand, just as Hinda is part of the E2E group of companies. All companies in the group will leverage each other's best practices."
---
Master the Principles of Enterprise Engagement to Achieve Organizational Goals and Enhance Your Career
Profit from a new systematic approach to engagement to enhance your organization's brand equity; increase sales, productivity, quality, innovation, and safety, and reduce risks.
Achieve ISO 10018 Quality People Management Certification to demonstrate your organization's strategic commitment to people to your customers, employees, distribution partners, vendors, communities, investors, and regulators.
Live Education:
The Brand Engagement Conference
, June 18-20, 2019, Chicago, in conjunction with the Selling Power Sales 3.0 Conference. Learn a breakthrough, practical approach to enhance performance and stakeholder experiences at Selling Power's Sales 3.0 Conference, "Frictionless Selling," June 18-19, and "Enterprise Engagement in Action," June 20, at the Drake Hotel.
Register now
.
In Print:

Enterprise Engagement: The Roadmap 5th Edition.
The first and most comprehensive book on Enterprise Engagement and the new ISO 9001 and ISO 10018 quality people management standards.
Online:

The Enterprise Engagement Academy at EEA.tmlu.org
, providing the only formal training on Enterprise Engagement and the new ISO 9001 and ISO 10018 quality people management standards. Provides preparation for professionals to support organizations seeking ISO 10018 employer or solution provider certification, as well as elective courses on Trade Show Engagement, Rewards and Recognition, Government, and other topics.
Plus
:
10-minute short course:
click here
for a 10-minute introduction to Enterprise Engagement and ISO standards on
Coggno.com
.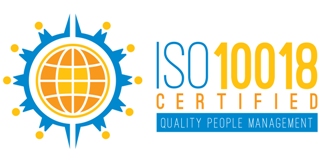 Services: The International Center for Enterprise Engagement at TheICEE.org
, offering: ISO 10018 certification for employers, solution providers, and Enterprise Engagement technology platforms; Human Resources and Human Capital audits for organizations seeking to benchmark their practices and related Advisory services for the hospitality field.
The Engagement Agency at EngagementAgency.net
, offering: complete support services for employers, solution providers, and technology firms seeking to profit from formal engagement practices for themselves or their clients, including Brand and Capability audits for solution providers to make sure their products and services are up to date.
C-Suite Advisory Service
—Education of boards, investors, and C-suite executives on the economics, framework, and implementation processes of Enterprise Engagement.
Speakers Bureau
—Select the right speaker on any aspect of engagement for your next event.
Mergers and Acquisitions.
The Engagement Agency's Mergers and Acquisition group is aware of multiple companies seeking to purchase firms in the engagement field. Contact Michael Mazer in confidence if your company is potentially for sale at 303-320-3777.
Enterprise Engagement Benchmark Tools:
The Enterprise Engagement Alliance offers three tools to help organizations profit from Engagement.
Click here
to access the tools.
• ROI of Engagement Calculator. Use this tool to determine the potential return-on-investment of an engagement strategy.
• EE Benchmark Indicator. Confidentially benchmark your organization's Enterprise Engagement practices against organizations and best practices.
• Compare Your Company's Level of Engagement. Quickly compare your organization's level of engagement to those of others based on the same criteria as the EEA's Engaged Company Stock Index.
• Gauge Your Personal Level of Engagement. This survey, donated by Horsepower, enables individuals to gauge their own personal levels of engagement.
For more information, contact Bruce Bolger at Bolger@TheEEA.org, 914-591-7600, ext. 230.