EGifter Launches Category Specific Gift Card Collections
EGifter, a gift card technology company, has announced the launch of new reward and incentive products aimed at specific audiences and use cases.

The Gas & Grocery Choice Reward Card, The Dining Choice Card and The Coffee Choice Card, all powered by eGifter Rewards, are now available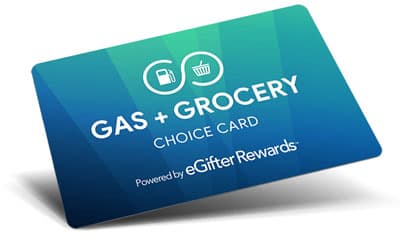 through the company's incentive and reward division. The new cards complement the company's Wellness Choice Card and its flagship eGifter Rewards Choice Card, offering a wide range of options to meet various incentive and reward needs, the company says.

The company explains that the Coffee Choice Card is designed for small gestures of appreciation, such as sending an employee, customer, or prospect a coffee break. The recipient can choose from popular national coffee chains, making it a versatile and widely appealing reward, it says.

For team events, the company reports, the Dining Choice Card allows recipients to enjoy their favorite meals at national and regional restaurants or via meal delivery services. "It's a great way to incentivize engagement while providing a delicious reward," according to the announcement.

The Gas & Grocery Choice Card was created especially for corporate travel reimbursements, per diems, or day-to-day expense management, says the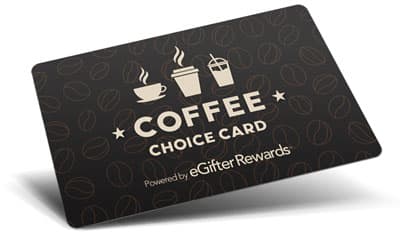 statement. Non-profit organizations can also use it as a convenient way to provide aid or assistance, it adds. "This Choice Card is unique in that the recipients can choose a physical (plastic) gift card to receive via the mail, as many grocery stores and gas stations still only accept physical gift cards."

"eGifter Rewards is all about providing companies with powerful tools to motivate, engage and retain their employees, customers and prospects," says Tyler Roye, CEO of eGifter. "We know that a one-size-fits-all approach to incentives and rewards doesn't work."

eGifter is a leading gift card technology company providing solutions for merchants, channel partners, corporate buyers and consumers. The eGifter Rewards suite of services provides a simple and cost-effective solution for businesses looking to send digital gift cards as rewards or incentives. eGifter Rewards has over 300 top gift card brands, an easy to use, secure website, a Gift Card API and flexible integration options.

The company's Wellness Choice Card promotes healthy habits and can be used to enhance corporate wellness programs, the company says. The original eGifter Rewards Choice Card provides access to a catalog of over 300 digital gift cards, Visa, and American Express Reward Cards. The eGifter Rewards Choice Card is also available for reward recipients in Canada, featuring over 150 top Canadian brands, the company adds.

The company says eGifter Rewards' Choice Cards can be purchased using an eGifter Rewards account, which is free and has no minimum order requirement. Companies in the US and Canada can register for an account at eGifterRewards.com/register.

Subscribe to RRN's weekly e-newsletter.

---