EEA Honors 9 Companies With 'First' Awards
Three key contributors to the rewards & recognition industry, three engagement solution providers and three leading corporations have been named recipients of the Enterprise Engagement Alliance's inaugural 'First' Awards, honoring early innovators in the field of Enterprise Engagement.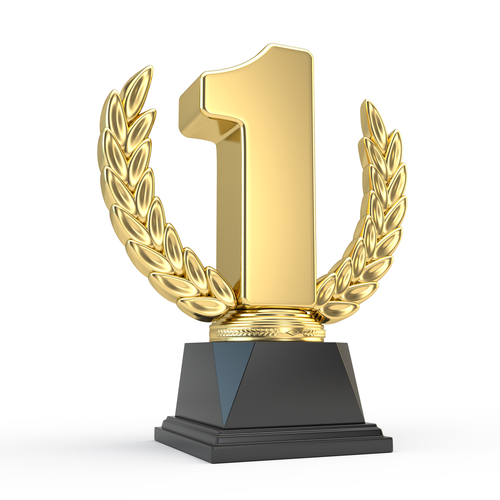 The special markets divisions of Canon, Bulova and Fuji are the Key Contributors being honored. BI Worldwide, EGR International and Inward Consulting are the Solution Provider honorees. Fifth Third Bank, Southwest Airlines and Northwell Health are honored in the Corporate category.
Enterprise Engagement is an emerging business discipline focused on helping organizations achieve key strategic and tactical goals by fostering the proactive involvement of all customers, distribution partners, employees, vendors and communities. The practice of Enterprise Engagement is unique in that it focuses on a single brand vision uniting everyone who touches an organization. It deploys formal strategies to achieve key sales, marketing, human resources and other goals through the effective integration of leadership, assessment, communication, learning, innovation, rewards & recognition and other related engagement practices that many organizations traditionally silo. Enterprise Engagement is distinct from employee or customer engagement in that it specifically seeks to integrate these two areas and other key constituencies to ensure that the entire organization is continually engaged to create a "wow" experience for all touchpoints and stakeholders.
The 'First' Award winners were selected by EEA
Engagement Strategies Media (ESM)
editorial contributors based on their actual first-hand knowledge of these companies, confirming without question that each of the honorees was indeed a pioneer at seeking to profit from the concept of linking engagement across the entire organization in a strategic way to achieve key goals.
The 'First' Awards this year honor solution providers who began to focus on an enterprise approach to branding and engagement and integrating various engagement tools to foster better alignment, efficiency, results, etc. long before their competitors. While there are many leaders in the employee engagement, training and assessment space - including Gallup, Sirota, Hay Group, Towers Watson, Aon Hewitt and others - this inaugural slate of 'First' Award winners focus on an enterprise-wide approach to engagement that addresses all of the key levers of engagement in a strategic way. ESM editors can again attest to the commitment of these solution providers, because they have been covering this field since its earliest days.
Fifth Third Bank and Southwest Airlines are also being honored for their decades-long commitment to achieving growth by fostering the proactive involvement of all of their customers, employees and partners through a strategic focus on engagement throughout the enterprise. ESM has written about these companies' efforts since the 1980s, and can personally attest to their commitment to connecting customers and employees. Northwell Health is honored for its ground-breaking rebranding program over the past three years carefully integrating internal marketing to its employees with external branding aimed at customers, which is a fundamental principal of Enterprise Engagement. The internal marketing program was funded primarily by the Marketing department, demonstrating the organization's commitment to satisfying patients and other customers through internal engagement.
---
While many organizations have provided sponsorship support along the way for the development of the Enterprise Engagement Alliance framework, implementation process and book, Enterprise Engagement: The Roadmap, three companies are notable in the size and consistency of their contributions, without which the EEA would not have been able to progress as rapidly.
These top contributors to the development of the EEA's resources are three brands that are leaders in the incentive, recognition and reward marketplace and have consistently supported industry research and efforts to promote best practices and elevate the art and science of the field.
A diversified financial institution founded in 1858 and based in Cincinnati, OH, with about 1,250 locations in 12 states, Fifth Third Bank launched an annual day to celebrate customers and employees in 1991. ESM's editors wrote about the company's unique focus on linking employees and customers, and a quick review of the company website will reveal a continued focus on people.
The company's mission statement says it all: "Dedicated to the highest level of customer service, develop with a warmth and friendliness, individual pride and company spirit." Southwest has never wavered from the basic concept fostered by its founders Herb Kelleher and Rollin King nearly 40 years ago. The company is on the EEA's Engaged Company Stock Index, which has significantly outperformed the S&P 500 in the 3 ½ years since its inception.
The 14th-largest healthcare organization in the United States, Northwell has made a major commitment to increasing employee and patient engagement through an integrated approach that brings together marketing and human resources in an exciting new way. The company's rebranding to Northwell Health from the Long Island Jewish Hospital brand well-established in the New York City metropolitan area first began with an internal program with employees funded by marketing dollars.
Click here
for case study.
Even as a leading incentive company in the 20th century, this Minneapolis-based firm, now describing itself as a 'Global Engagement Agency,' made a commitment to providing a research basis for its solutions. In the mid-2000s, long before any competitors, BI made a strategic shift to focusing on engagement across the enterprise and has only doubled-down since then. If Enterprise Engagement truly emerges, BI Worldwide will be known as one of the 'Ogilvys' of the field.
Launched 44 years ago as a sales promotion consultancy, EGR broadened its services to include meetings and incentive travel in the 1970s, and became one of the larger companies in that category. We were there about eight years ago when company President Jeffrey Grisamore, had the epiphany that his company could do the best for its clients by getting at the core of what would help them achieve their goals. Long before most competitors, he refocused his company's marketing from selling promotions, incentives and incentive travel to promoting a more strategic approach to accomplishing goals. He set up an engagement planning group and developed an expanded range of engagement solutions in communications, media and technology to provide full-service solutions.
Allan Steinmetz, founder of Inward Strategic Consulting, came to the concept of enterprise engagement as early as 1998 when he started his company. His career in advertising helped him realize that promises are only good if they're kept. Although his company doesn't use the term 'Enterprise Engagement' in its marketing, its philosophy and approach incorporate all the elements of the Enterprise Engagement framework. Steinmetz's accomplishment and daring are all the more noteworthy because few of his colleagues in advertising have yet embraced this critical connection between the external and internal brand.