Chester Elton Sees Signs of Progress in His Quest for Culture
Probably no one has done more for the cause of culture and workplace experience than Chester Elton, who since the last century has crisscrossed the globe, spoken regularly on national radio, and written multiple influential books on recognition and culture, starting with his best-selling "The Carrot Principle" up to his latest with co-author Adrian Gostic, "All In". Their new book, "Leading With Gratitude," comes out in March. In addition, to help the growing number of CEOs who embrace the power of culture, he and his partner Gostic have created The Culture Works company to help every organization small or large create and sustain an authentic culture. With so much happening on the human capital front, ESM thought it a good time to check in with Elton on the state of his journey.
By Bruce Bolger
Chester Elton effuses optimism, but he is realistic. He admits that after over 30 years, the needle has not fundamentally moved in the C-suite: most CEOs and investors still do not get the connection between sustainable financial results and the engagement of all their stakeholders, most notably their employees. The lack of progress does not discourage Elton: "There are pockets of hope. When you do find those CEOs who get it, when you see the engaged employees who enjoy going to work and doing great things, and you watch the company prosper, you see the potential. It's simple. When people are happy at work, they are more productive. When they feel valued, they are more engaged. When people are more engaged, the company does better and is more resilient. When other CEOs see what comes out of a great culture, not only in terms of profits but also better experiences, I think more will catch on."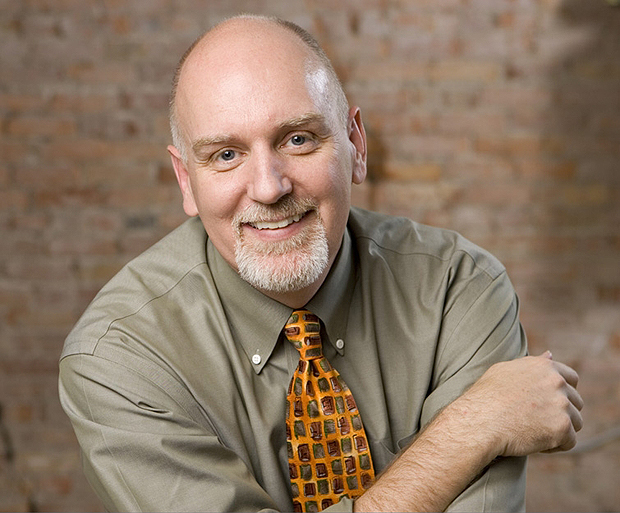 One might think that the person branded "an apostle of appreciation" would be focused on warm and fuzzies: not Elton. He mixes a passion for the power of "simple acts of kindness" with a practical focus on the bottom-line benefits of culture in dollars, cents, peace of mind and a happier society. "When employees are happy, they bring their happiness home and it spreads." He adds, "Many people talk about having a career. The happiest people feel they have a calling."
Elton discovered his passion for culture early in his career helping the company O.C. Tanner transform itself from a brand associated with college rings to a leading player in recognition. Elton went on to build a successful career as an author, speaker, and consultant, and became part of the influential
Marshall Goldsmith Circle of Coaches
, an executive coaching community focused on helping CEOs understand the value of people in the broadest sense.
The key, he says, is convincing the CEO. "It has to start with the leaders. They give the permission. The more we can get leaders to understand the value of people and celebrate those who do, the more word gets out that it's okay to be kind, the more the concept will catch on." Elton is encouraged by the growing pressure coming from investors, the Securities & Exchange Commission SK Regulations requiring human capital disclosures, and ISO standards requiring a CEO commitment to people, but wonders why the economic and experiential benefits are not enough to make the case.
Asked why the obvious economic and other benefits of culture, growing pressure from regulators, the influence of this prestigious circle of CEO coaches, etc. have been so unable to move the needle, Elton answers. "Fundamentally, the problem is Wall Street. What is the average tenure of a CEO? Three years? The CEO is focused on what he or she can produce in a short period of time, such as stock buy-backs." He adds: "Coaches like us get hired by companies that want to get better, not by the ones who don't get it."
Newcomers to this movement on people-focused management often put a lot of focus on the "warm and fuzzies," the importance of leaders who care and how to make that happen in the organization to create a better employee experience. Elton never lost his passion for that side of the equation, but soon learned that focusing on that aspect of leadership alone would not move the needle in the C-suite
"The great CEOs produce much better returns for shareholders, do so much more for their employees, customers, and communities, that my focus is on sharing their success stories." He believes that the facts speak for themselves, citing the impressive results of WD-40, whose CEO Garry Ridge "has created an organization that creates the spirit of a tribe, and his success is phenomenal. The valuation of the company when he took it over was $250 million and now it's $2.5 billion. There is no better example than WD-40 of the value of culture to long-term success. Ask Garry the key to that success, and he readily admits it: the focus on people."
When the Great Recession struck in 2008 and the WD-40's lubricant business plummeted due to the collapse of the industrial sector, "People asked Garry, 'Are we okay, what are we going to do?' When everyone else was laying off employees, Garry invested in them. When the economy came back, the company started growing at a 30% clip. No question about it: Garry will tell you that 'we invested in our people…When things got better, things got better for everybody." In a similar vein, Elton cites companies like Texas Roadhouse, which continued to pay all its employees who lost their jobs in the Houston floods, and whose business continues to prosper.
Why hasn't the general business media catching on to this growing movement? "The media likes to focus on the negative. Many don't think good news sells and are cynical."
Elton believes the economic and experiential benefits of having an authentic culture focused on sustainable performance go beyond the benefits to the individual organization, whether small or large. People-focused management can help create a better world. He points out that the US ranks No. 24 in the World Bank's rankings of overall quality of life in its
Human Capital Index
, which tracks investments and outcomes in nutrition, health care, education, jobs, and skills development. The rankings demonstrate the relative ability of a person in that country to live their lives to their full potential.
"When you invest in people, when you care and nurture your people, people live better. Do you know which country has the highest index in the world? The No. 1 country is Singapore. The US ranks far behind countries like South Korea, Japan, Hong Kong, Finland, Ireland, Australia, Sweden, Netherlands, Canada." To Elton, capitalism can make a significant contribution to well-being. "In treating their people better, organizations create a more prosperous economy and better experiences that ripple out into the surrounding communities."
Elton thinks that when CEOs understand the benefits in terms of more sustainable financial performance and better overall experiences, more will get it. That is when the warm and fuzzies come in: CEOs both must learn a new language of appreciation and then understand how to scale culture throughout the organization in a sustainable way. That requires a strategic and systematic approach that "starts with the principle that you have to love people. This is the fun part for the CEO, because little touches go such a long way, especially in big organizations. Simply sharing success, thinking, noticing, caring about people means so much. Just a personal note from the CEO, a hand-shake in the hallway."
That's the easy part, Elton adds. With his partner Adrian Gostick, and team in Salt Lake City, Elton has built The Culture Works platform to help any organization scale and profit from an authentic culture on a sustainable basis. "Culture is all about having a vision, values, and mission that create a sense of meaning for people that makes it more fun to go to work. At the same time, though, it's about having a team of people who understand how they can help one another, the customer, vendors, and communities, how to carry out that vision and turn that into positive results."
That doesn't just happen. The larger the organization, the more it must adapt to the fact that culture is a one-on-one process, it's a product of the whole, Elton explains. His company has developed a training and certification process that enables any organization to create a self-sustaining model that can be easily measured and disclosed to meet the growing demand for human capital disclosures. The opportunity is to certify people within organizations to manage the effort so that it's sustainable without need for outside consultants. "We have solutions for any size company or almost any budget."
The company has created a Motivator's Assessment that helps companies understand what each employee feels passionate about to complement other tools organizations use to understand their personalities and skills. "Many people may have great skills in something they have no passion for." The growing database has aggregate information on what over 75,000 people at over 1,500 companies are passionate about.
CEO's that get it discover the significant marketing benefits both for talent and customers. "There are very few other differentiators in many industries except the ability to create great experiences. Leaders and culture are great differentiators because they are so hard to replicate and sustain. Culture always starts at the top, and the reason for that is: the way your leaders act gives license for everyone else to act the same way. If you have a toxic culture, you have a toxic CEO."
---
Master the Principles of Enterprise Engagement to Achieve Organizational Goals and Enhance Your Career
Profit from a new strategic and systematic approach to engagement to enhance your organization's brand equity; increase sales, productivity, quality, innovation, and safety, and reduce risks.
Get trained to become a Chief Engagement Officer for your organization.
Achieve ISO 10018 Quality People Management Certification to demonstrate your organization's strategic commitment to people to your customers, employees, distribution partners, vendors, communities, investors, and regulators.
Learn how to create Sustainability or Integrated Reports for Your Organization or Clients.
Get up-to-speed on ISO human resources standards and guidelines to enhance HR performance.
Live Education: Enterprise Engagement in Action. Take advantage of scheduled monthly live webinar preparation courses for the Certified Engagement Practitioner designation consisting of three one-hour classes and of quarterly Advanced Engagement Practitioner courses consisting of three one-hour webinar classes. The AEP course is for individuals or teams seeking preparation ISO 10018 professional certification status. ICEE periodically runs regional one-day workshops on ISO 10018 Quality People Management principles and certification.
Resources: The Brand Media Coalition, the only guide to the story-telling power of brands and where to source them for business, event, promotional gifting, and rewards and recognition.
2019 Enterprise Engagement Solution Provider Directory
. The only directory of engagement solution providers covering all types of agencies and tactics as well as insights on how to select them.
Communities: The Enterprise Engagement Alliance and Advocate and the Brand Media Coalition free resource centers offering access to the latest research, news, and case studies; discounts, promotions, referrals, and commissions, when appropriate to third-party solution providers from participating coalition solution provider members.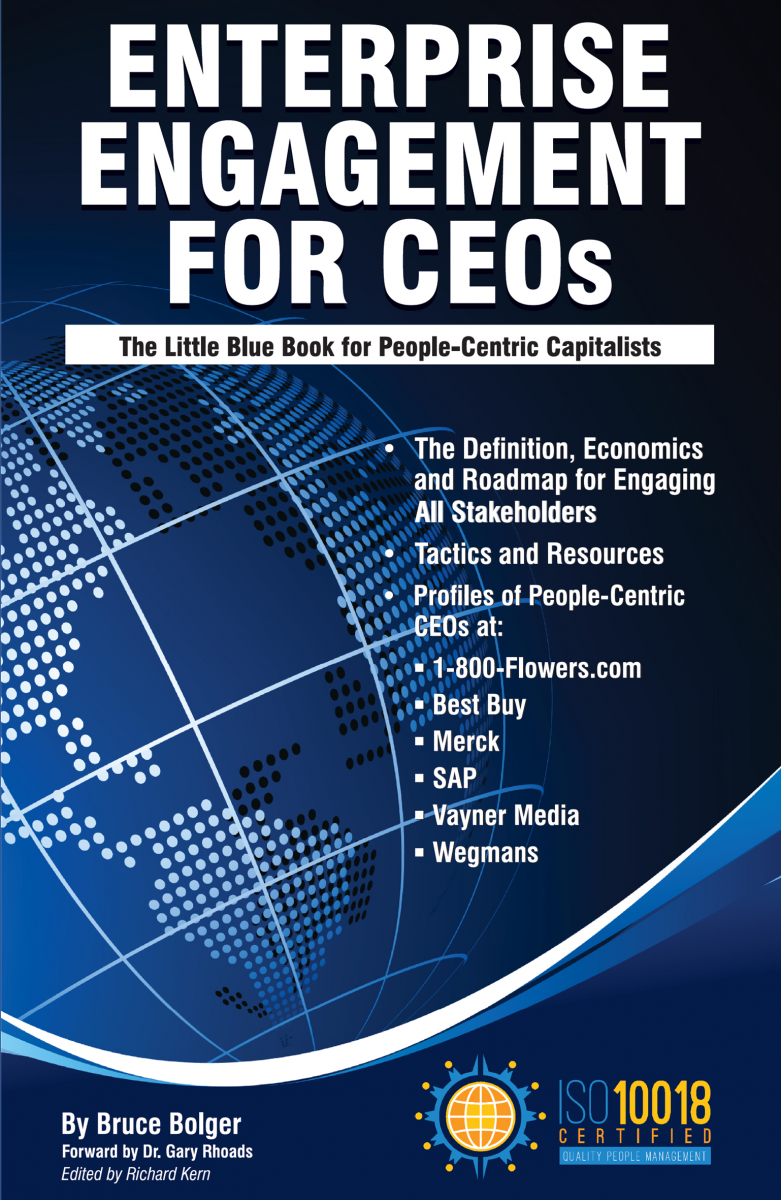 Written specifically to provide CEOs and their leadership teams a concise overview of the framework, economics, and implementation process of a CEO-led strategic and systematic approach to achieving success through people. (123 pages, $15.99)
Enterprise Engagement: The Roadmap 5th Edition
The first and most comprehensive book on Enterprise Engagement and the new ISO 9001 and ISO 10018 quality people management standards. Includes 36 chapters detailing how to better integrate and align engagement efforts across the enterprise. (312 pages, $36.)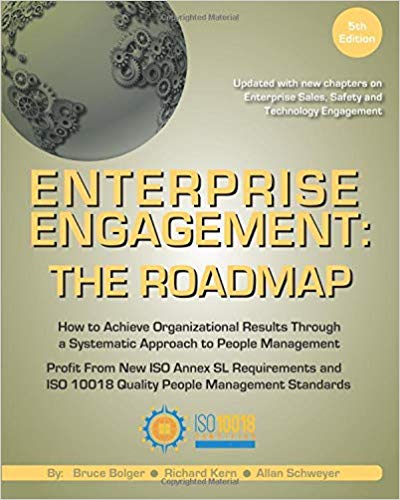 Online:
• 10-minute short course: click here for a 10-minute introduction to Enterprise
• Engagement and ISO standards on Coggno.com.
• 5-minute Audiopedia summary of the Enterprise Engagement field.
Services:
• The International Center for Enterprise Engagement at TheICEE.org, offering: ISO 10018 certification for employers, solution providers, and Enterprise Engagement technology platforms; Human Resources and Human Capital audits for organizations seeking to benchmark their practices and related Advisory services for the hospitality field.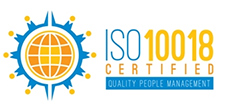 • The Engagement Agency at EngagementAgency.net, offering: complete support services for employers, solution providers, and technology firms seeking to profit from formal engagement practices for themselves or their clients, including Brand and Capability audits for solution providers to make sure their products and services are up to date.
• C-Suite Advisory Service—Education of boards, investors, and C-suite executives on the economics, framework, and implementation processes of Enterprise Engagement.
• Speakers Bureau—Select the right speaker on any aspect of engagement for your next event.
• Mergers and Acquisitions. The Engagement Agency's Mergers and Acquisition group is aware of multiple companies seeking to purchase firms in the engagement field. Contact Michael Mazer in confidence if your company is potentially for sale at 303-320-3777.
Enterprise Engagement Benchmark Tools: The Enterprise Engagement Alliance offers three tools to help organizations profit from Engagement. Click here to access the tools.
• ROI of Engagement Calculator. Use this tool to determine the potential return-on-investment of an engagement strategy.
• EE Benchmark Indicator. Confidentially benchmark your organization's Enterprise Engagement practices against organizations and best practices.
• Compare Your Company's Level of Engagement. Quickly compare your organization's level of engagement to those of others based on the same criteria as the EEA's Engaged Company Stock Index.
• Gauge Your Personal Level of Engagement. This survey, donated by Horsepower, enables individuals to gauge their own personal levels of engagement.
For more information, contact Bruce Bolger at Bolger@TheEEA.org, 914-591-7600, ext. 230.