Case Study Suggests the Power of Letting Salespeople Set Their Goals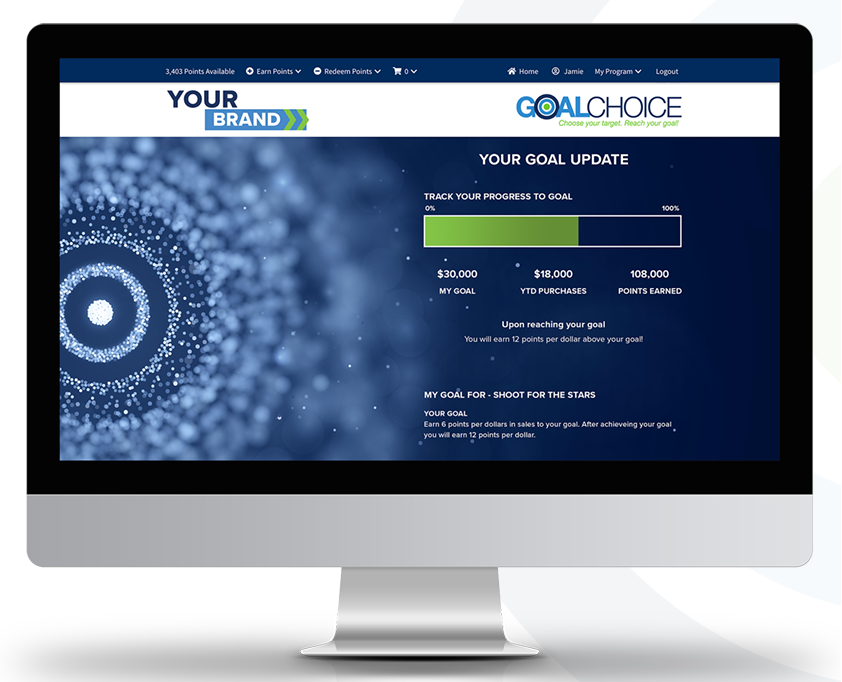 This contractor sales incentive program for a national chain of 80 irrigation, outdoor living, landscape and power equipment outlets used a novel approach: it let its contractor customers set their goals. The results were surprising.

It is often hypothesized that people who buy into the goals they set will have a better chance of achieving them. The GoalChoice program and technology platform developed by Massachusetts-based HMI Performance Incentives provided a chance to test this theory with Horizon, a retailer serving contractors in Texas, North Carolina, Virgina, and Florida.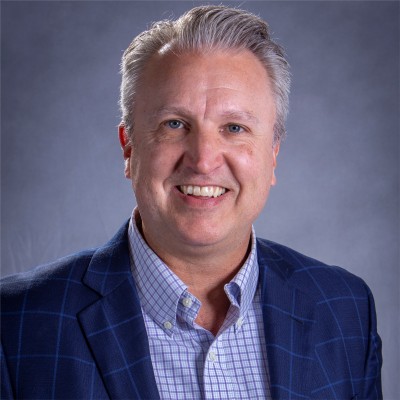 According Lincoln Smith, Chief Strategy Officer, "The client's strategy utilized GoalChoice, a program design approach and technology module developed by the company that uses key concepts from behavioral economics and motivates program participants by enabling them to choose their own goals. Program participants can have input when it comes to choosing a goal, which results in a powerful motivator."

The program reportedly resulted in $19 million in incremental sales growth for the company. Participating contractors produced 24% year-over-year group, and 80% of respondents in a post-program survey said they preferred to select their own goal rather than having one assigned. Those who hit their selected goals grew their business 137% over the previous year, and the return on investment to the client was an estimated 1,074%, according to HMI.

The contractor incentive program consisted of a six-month promotion for which participants could choose their goal from one of three growth-based goal options. Goals were assigned to customers based on the previous year's purchases over the same time period—giving them three options.

1. Don't Rock the Boat Goal Level: Earn 2 points per dollar for hitting the goal and for any qualified purchases over the selected goal.

2. Push Your Limits Goal Level: Earn 6 points per dollar for hitting the goal and for any qualified purchases over the selected goal.

3. Shoot for The Stars Goal Level: Earn 12 points per dollar for hitting the goal and for any qualified purchases over the selected goal.

Choosing a higher reward came with a bit of risk for the participants. If they did not achieve their goal, they did not receive any points. While offering a large motivator for participants, if they missed their chosen goals, there was no reward, and therefore no cost to Horizon for awards.

The period during which participants could select their goal took place from March through mid-April. The qualifying period was April 1 through Sept. 30. For those who hit their goals, the redemption period opened in early October through Dec. 31.

The program was promoted to contractors with "a full-blown, integrated marketing campaign incorporated throughout the timeline of the program to keep the program at the forefront of participants' minds."

This campaign included:
Branch e-mail and materials, including digital notifications and in-store print marketing deliverables.
Ongoing email campaigns, including activation, welcome, goal selection, motivational, progress to goal, and congratulations emails.
Printed materials/mailing, including an announcement brochure, mini-catalog, announcement reminder.
Supplemental SMS messages including a "You Hit Your Goal" to goal earners, a "Keep Purchasing" to non-goal earners, and redemption messages.
Teaser and announcement emails were sent at the end of February before the program started and for the launch in March. Once the program launched, participants could activate their accounts and select their goals on HMI's OnDemand enterprise engagement technology.

HMI says it "worked with the client to roll the program out via their sales team, who helped promote the program to their customers. Shortly after the launch, participants were able to start earning towards their goal. Participants had until the end of September to earn toward their selected goal.

Awards included merchandise, travel, experiences, digital subscriptions, and more.

HMI says the GoalChoice formula boils down to enabling salespeople or dealers to select one of three goals on an all-or-nothing basis. Each level offers a higher level of return, and the OnDemand technology provides a Goal Payout Comparison tool that participants can use to calculate the scenarios before selecting the goal with which they feel most comfortable.

For More Information
Lincoln Smith
Chief Strategy Officer
Lsmith@hmiaward.com


---
RRN: Your Partner in Success in Incentives, Rewards, and Recognition
Published by the Enterprise Engagement Alliance at TheEEA.org
The only weekly news, how-to and resource publication of record for the Incentive, Rewards, and Recognition field.
The only marketing agency focusing specifically on the IRR and broader engagement marketplace.
Contact Bruce Bolger at 914-591-7600, ext. 230 or email Bolger@TheEEA.org when you want to get to know or get known in this growing $176 billion marketplace.
The Industry's Only Combined Media Platform and Marketing Agency to Help You Expand Your Business
All the industry news, research, announcements, and how-to articles read by over 20,000 end-users in sales, marketing, and human resources; incentive, recognition, loyalty and promotional companies, as well as marketing and human resources agencies, seeking to enhance performance through effectively designed incentive programs.
Unparalleled business development services for engagement, incentive and incentive travel, recognition firms; brands, gift cards and master fulfillment companies, and technology firms, featuring ROI-based business development strategy design and ongoing digital and social media and e-newsletter communications to help marketers profit in the coming era of cookie-less marketing.
Unique abilities for solution providers to sponsor authoritative, evergreen content directly related to what they sell through the EEA's Effective Practices series on articles in our media platforms.
EEA YouTube Channel with over three dozen how-to and insight videos and growing with nearly 100 expert guests.
Access to new technologies from EEA preferred solution providers enabling brands to create their own points-based or transactional redemption site.
Unparalleled expertise in program design, return on investment measurement, reporting, and prescriptive analytics.
Outreach to Enhance Industry Awareness

The EEA is dedicated to helping address the fact that the IRR business remains a little-known industry.

The Association of National Advertisers education effort reaches the CMOs of almost every leading brand to promote our industry and the importance of program design through created for their members.
The Brand Media Coalition has led the way in helping brands better tell their stories for use in incentive, recognition, and loyalty programs, and to actively promote the importance of the reward experience and buying through industry channels.
The Enterprise Engagement Alliance is assisting companies with the upcoming Corporate Sustainability Reporting Directive, which includes details on the practices and metrics involved with employee and customer engagement.
Promoting Effective Program Design
The EEA provides comprehensive and growing library of concise, research-based resources to promote serious ROI-based thinking, including the importance of the reward experience.
Join the Enterprise Engagement Alliance to master the processes of enterprise engagement, stakeholder management and reporting, or contact the EEA to get expert assistance on strategy design, implementation, and reporting.
RRN: Your Partner in Success in Incentives, Rewards, and Recognition
Contact Bruce Bolger at 914-591-7600, ext. 230 or email Bolger@TheEEA.org when you want to get to know or get known in this growing $1.76 billion marketplace.