CarltonOne Promotes Purpose and Performance Through Enterprise Engagement Tech

Today, engagement impacts all stakeholders. Customers, clients, sales teams, even front-line retail staff need to be engaged to deliver sales, performance, and profit, asserts Rob Purdy, CEO and Founder of CarltonOne, provider of one of the world's leading Enterprise Engagement technology platforms and Global Rewards Solutions.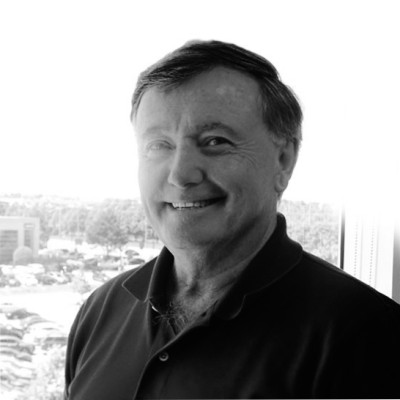 The Need for a Holistic Enterprise Approach
The Motivational Value of ESG
A Focus on Providing White-Label Software
GRS: A Global Platform for All

Rob Purdy believes there's a crisis of care in modern companies, critically damaging employee engagement, customer loyalty, and incentive program effectiveness, and his company is focused on helping organizations address it.

"Only 13% of employees worldwide are fully engaged at work, and this stat has barely improved since Gallup began reporting engagement worldwide in 2009," explains Purdy, who founded the Toronto-based international supplier of Enterprise Engagement technology in 1989. "Employers are finding it increasingly difficult to keep employees engaged and committed. The recent pandemic triggered a global wave of disconnection, making employees re-evaluate their purpose, their careers…and their employers." This, he emphasizes, impacts not just employees, but customers, sales teams, and an organization's bottom line.

The Need for a Holistic Enterprise Approach

He continues, "From the 'Great Resignation', to the 'Great Retirement', companies are struggling to retain and motivate their best talent. It's not for a lack of trying. In the US, companies spend $176 billion a year on non-cash incentive programs to recognize and reward their teams, and yet engagement remains at record lows."

He continues: "Why? Simply stated, organizations need an enterprise approach to engagement that addresses all the levers of engagement with all key stakeholders. With global engagement at an all-time low, enterprises are turning to integrated engagement solutions to boost performance and loyalty." Purdy explains that CarltonOne Engagement has been the industry's quiet leader in the realm of Enterprise Engagement, "with a technology platform that creates cost-effective stakeholder engagement at all levels: consumer loyalty, employee and sales engagement and channel incentives — all connected to a global rewards fulfillment network." The company has built what it believes to be the world's largest global reward network with local vendor supply chains in over 185 countries.

Purdy says the continued need to engage sales and non-sales employees, customers and channel partners drives continued growth for the company. "Even pre-pandemic, our clients were telling us that it was becoming more challenging to motivate all stakeholders. Now, after years of remote work, social isolation, and economic and political instability, making relationships more meaningful — whether with employees, customers, or distribution partners — has become a critical enterprise priority."

Recently recognized as one of the top 50 most inspiring workplaces in North America, alongside Rackspace, PepsiCo, Globant, and BlueShield. CarltonOne, he says, has fostered a unique work culture powered by purpose. He believes that large companies can become more meaningful to all their stakeholders by creating purpose with ESG (Environmental, Social, Governance) initiatives.

The Motivational Value of ESG

The company's Power2Motivate front-end program management platform and Global Reward Solutions AI-powered redemption catalog are used by some of the world's largest companies to manage global loyalty and employee recognition and incentive programs, he explains. The CarltonOne Kart employee savings benefit program enables members to buy merchandise at discount prices across the globe, and the company's G-codes platform provides a simple way to send e-gifts almost anywhere.

As a global company, CarltonOne has made sustainability a core focus. It launched its Evergrow eco-action engagement platform in 2020. It enables companies of all sizes to instantly activate an eco-action program by transforming engagement, loyalty, and sales incentive transactions into funding for tree planting.

In July, CarltonOne was selected as one of the Top 50 winners in the 2022 Real Leaders Eco Innovation Awards for Evergrow. This inaugural award recognizes global achievements in environmental impact, based on originality, measurable impact and program design that helps solve an environmental issue. With Evergrow, CarltonOne is taking intentional, sustainable, and strategic actions that support a fundamental concern about impending climate change. Targeting a goal of planting 100 million trees in 2023, and over 200 million in 2024, Evergrow makes it easy for any organization to offer a tangible sustainability program to all their stakeholders, the company says.

A Focus on Providing White-Label Software

The company's plans for the coming year are to focus on where it can add the most value, Purdy says. "More global incentive and recognition organizations are realizing that it no longer makes viable business sense to build and maintain their own front-end IRR platform or rewards procurement network. In addition, to accelerate innovation, CarltonOne is engineering a platform transition to PaaS architecture through 2023. This will enable new features to be developed faster and shared seamlessly across all our products." (PaaS frees developers from having to have in-house hardware and software to develop or run new applications.)

Purdy says that an enterprise approach to engagement technology is more efficient, fosters greater alignment, and provides more compelling metrics than having multiple platforms for different audiences. The company's Power2Motivate front-end management platform, he adds, "is used by some of the world's largest companies to manage global loyalty and employee recognition and incentive programs."

GRS: A Global Platform for All

For those companies that have already built their own front-end program management platforms, CarltonOne provides Global Reward Solutions, delivering over 10 million rewards for both US and international redemptions, he underlines.

In fact, Purdy sees CarltonOne's role in the engagement space like that of Salesforce in the CRM field. "Our focus is on creating, implementing, and supporting the technology that the clients of our solution provider partners need, and providing them the tools to be more effective. We are exceptionally proud that we have built a thriving business with a marketplace of partners who are bringing our technology to a new generation of global companies."

To support these efforts, CarltonOne is also building a partner Knowledge Center of resources, support materials and best practices to maximize the effective use of the technology and implementation of programs. "We've been creating these global programs for over 30 years and have learned a thing or two along the way," concludes Purdy. "Our new Knowledge Center will hold everything a partner needs to implement a world-class IRR program to boost engagement, productivity, and loyalty."

For More Information

Rob Purdy
Founder, CEO
CarltonOne.com
Rpurdy@Carltonone.com

For the latest news delivered by via email, subscribe here.

---
Education, Certifications, and Information to Activate
Brand Media and Enterprise Engagement

A complete learning, certification, and information program and a course syllabus for educators.
Resources:
The
Brand Media Coalition
, the only guide to the story-telling power of brands and where to source them for business, event, promotional gifting, and rewards and recognition.
Enterprise Engagement Solution Provider Directory
. The only directory of engagement solution providers covering all types of agencies and tactics as well as insights on how to select them.
Communities:
The
Enterprise Engagement Alliance and Advocate
and the
Brand Media Coalition
free resource centers offering access to the latest research, news, and case studies; discounts, promotions, referrals, and commissions, when appropriate to third-party solution providers from participating coalition solution provider members.
Training and Certification
Enterprise Engagement Alliance Education:
Certified Engagement Practitioner; Advanced Engaged Practitioner, and Certified Engagement Solution Provider learning and certification programs on how to implement Stakeholder Capitalism principles at the tactical level.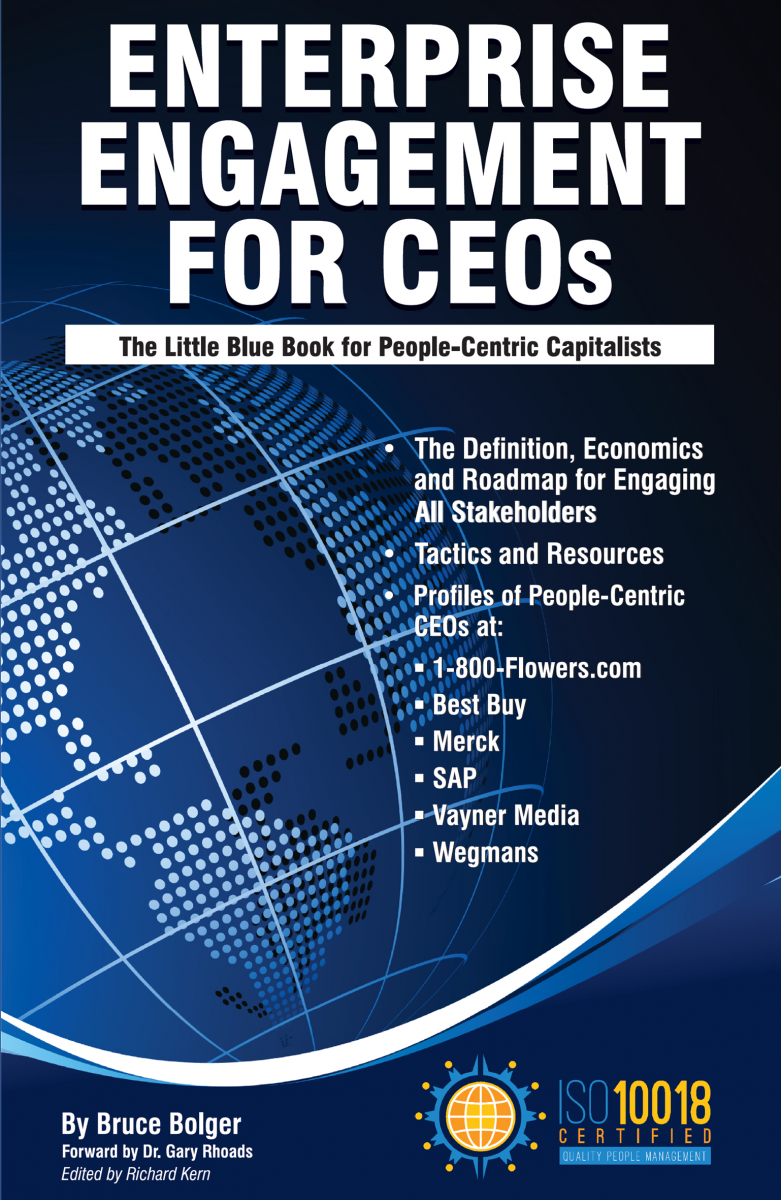 In Print:
This is the definitive implementation guide to Stakeholder Capitalism, written specifically to provide CEOs and their leadership teams a concise overview of the framework, economics, and implementation process of a CEO-led strategic and systematic approach to achieving success through people. (123 pages, $15.99)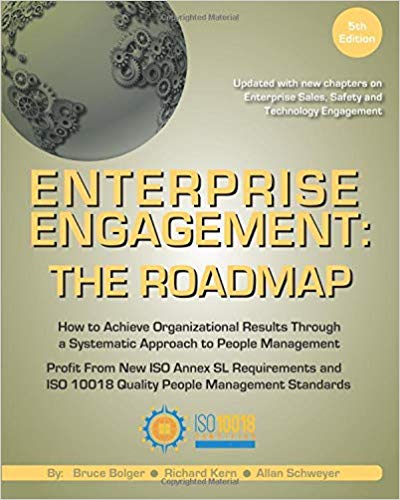 The first and most comprehensive book on Enterprise Engagement and the new ISO 9001 and ISO 10018 quality people management standards. Includes 36 chapters detailing how to better integrate and align engagement efforts across the enterprise. (312 pages, $36.)
Online:
10-minute short course: click here
for a 10-minute introduction to Enterprise Engagement and ISO standards from the Coggno.com learning platform.
Services:
• The Engagement Agency at EngagementAgency.net,
offering: complete support services for employers, solution providers, and technology firms seeking to profit from formal engagement practices for themselves or their clients, including Brand and Capability audits for solution providers to make sure their products and services are up to date.
• C-Suite Advisory Service
—Education of boards, investors, and C-suite executives on the economics, framework, and implementation processes of Enterprise Engagement.
• Speakers Bureau
—Select the right speaker on any aspect of engagement for your next event.
• Mergers and Acquisitions. The Engagement Agency's Mergers and Acquisition group is aware of multiple companies seeking to purchase firms in the engagement field. Contact Michael Mazer in confidence if your company is potentially for sale at 303-320-3777.
Enterprise Engagement Benchmark Tools:
The Enterprise Engagement Alliance offers three tools to help organizations profit from Engagement.
Click here
to access the tools.
• ROI of Engagement Calculator. Use this tool to determine the potential return-on-investment of an engagement strategy.
• EE Benchmark Indicator. Confidentially benchmark your organization's Enterprise Engagement practices against organizations and best practices.
• Compare Your Company's Level of Engagement. Quickly compare your organization's level of engagement to those of others based on the same criteria as the EEA's Engaged Company Stock Index.
• Gauge Your Personal Level of Engagement. This survey, donated by Horsepower, enables individuals to gauge their own personal levels of engagement.
For more information, contact Bruce Bolger at Bolger@TheEEA.org, 914-591-7600, ext. 230.