CFO.University Launches New 24/7 Education Program on Human Capital and ROI of Engagement
The Enterprise Engagement Alliance has created the first formal learning and certification program on Human Capital Management, Measurement, Employee Engagement ROI, and Compliance for chief financial officers for CFO.University, a leading community for CFOs that will qualify CFO.University members for an EEA CFO certification. This new course at CFO.University is focused specifically on the needs of the CFOs seeking to understand the basic principles involved with managing, measuring, and reporting on all aspects of human capital and employee engagement.
Reflecting the need for CFOs to have a greater understanding of human capital management, measurement, and return-on-investment of expenditures in employee engagement, the EEA has created a new membership category, education, and certification program for CFOs exclusively available through
CFO.University
.
The EEA course addresses the value generated by corporate stakeholders starting with employees. It includes the need to anticipate the growing pressures from investors, as well coming disclosure requirements, human capital risks factors, ethics management, and opportunities for safe harbor protections through adherence to recognized human capital management and employee engagement practices.
CFO.University
, founded by Steve Rosvold, who has over 21 years of senior financial management at Conagra and Cargill, is "a global professional development community dedicated to growing finance leaders by providing tools and learning opportunities suited to individual needs. Our focus is on delivering practical, convenient, performance-enhancing learning, economically." The community consists of member-scholars, companies and trusted advisors committed to the development of finance leaders."
Explains Rosvold, "CFOs have always had some role in human resources management, but the trend began to accelerate over the last few years as more investors began to ask questions about people; when the concept of Stakeholder Capital and the need to address all stakeholders was popularized by the Business Roundtable; when European regulators imposed human capital disclosure requirements on larger companies, and the US Securities & Exchange commission proposed human capital disclosures. CFO.University is about keeping our members at the cutting-edge of business trends and how they can add value to their corporations and clients through knowledge and insight."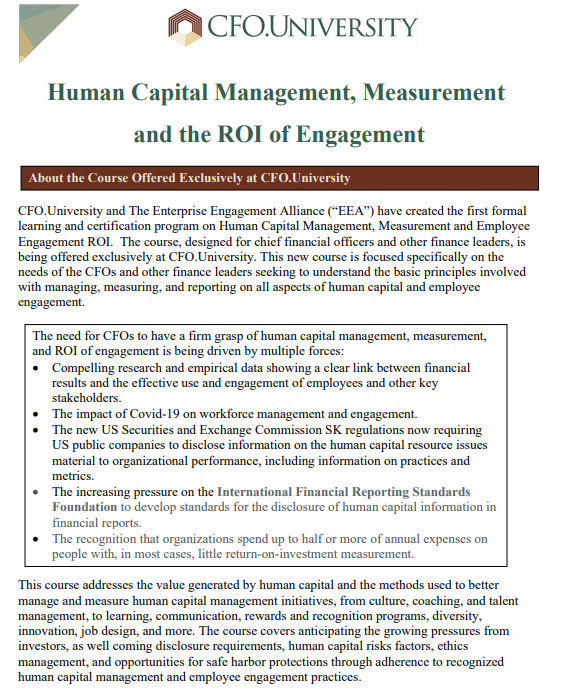 Click below for complete information.
Videos:
CFO.University
, the only advanced education community designed for CFOs, is offering the EEA online classes specifically focused on the needs of CFOs on an exclusive basis and include an optional EEA certification and membership. CFOs can access the full CFO education program at CFO.University on-demand, which covers the key information they need to know as well as prepare for the optional EEA certification. The EEA certification is designed for those CFOs who believe certification will add value to their organizations or practice. CFOs committed to positioning themselves as stewards of human capital and measurement can join the EEA as an individual or organization to achieve a basic or advanced certification. The CFO.University classes will go live in August 2020.
The 10-hour self-paced program includes such topics as:
• What is human capital management, how it relates to talent management, and why does the subject matter to CFOs?
• The economic and other benefits of a strategic and systematic approach to human capital management.
• What is employee engagement and why has it failed over the last 20 years?
• What is a human capital audit and how to conduct one?
• ISO 30414 human capital reporting and other standards.
• Concrete Human capital scorecards that will help improve organizational performance.
• Established methods to measure the return-on-investment of employee engagement tactics, from training, coaching, and communications, to recognition, loyalty, incentives, diversity, and other efforts.
• Information on human capital disclosures increasingly desired by investors, customers, and talent, including human capital external and internal reporting standards.
• Ethics.
• The impact of human capital on valuations.
CFOs can earn an optional EEA Certification through an exercise that helps them apply these principles to their own organizations or expertise through a confidential process.
For More Information
Bruce Bolger, EEA Co-Founder
Tel. 914-591-7600, ext. 230
---
Master the Principles of Enterprise Engagement to Achieve Organizational Goals and Enhance Your Career
Profit from a new strategic and systematic approach to engagement to profit from the principles of Stakeholder Capitalism, enhance your organization's brand equity; increase sales, productivity, quality, innovation, and safety, and reduce risks.
Get trained to become a Chief Engagement Officer for your organization.
Learn how to create Sustainability or Integrated Reports for Your Organization or Clients.
Learning and Certification:
The Enterprise Engagement Alliance 2.0 education program, the only learning and certification platform for boards, executives, and managers seeking to understand the implementation principles of Stakeholder Capitalism, human capital management and measurement, and ROI of engagement. For more information, contact Bruce Bolger at Bolger@TheICEE.org or 914-591-7600, ext. 230.
Resources:
ESM at EnterpriseEngagement.org, an online trade publication founded in 2008 that features news, profiles, research, and more on the field of Enterprise Engagement, the implementation process for Stakeholder Engagement, and the EEXAdvisors.com buyer's guide and resource directory. This includes a comprehensive resource library on Stakeholder Capitalism, human capital management, measurement, and ROI of engagement.

RRN at RewardsRecognitionNetwork.com, an online trade publication founded in 1996 that features news, profiles, research and more on rewards, recognition, gifting and brand media, and the Brand Media Coalition, the only guide to the story-telling power of brands and where to source them for business, event, promotional gifting, and rewards and recognition. This features a comprehensive resource library on brand media, rewards, recognition, incentives, gifting and more.
The Enterprise Engagement Alliance Human Capital Management and ROI of Engagement Youtube channel featuring one-hour and 30-minute panel discussions with experts on multiple topics on Stakeholder Capitalism, Human Capital Management reporting and measurement, and engagement tactics.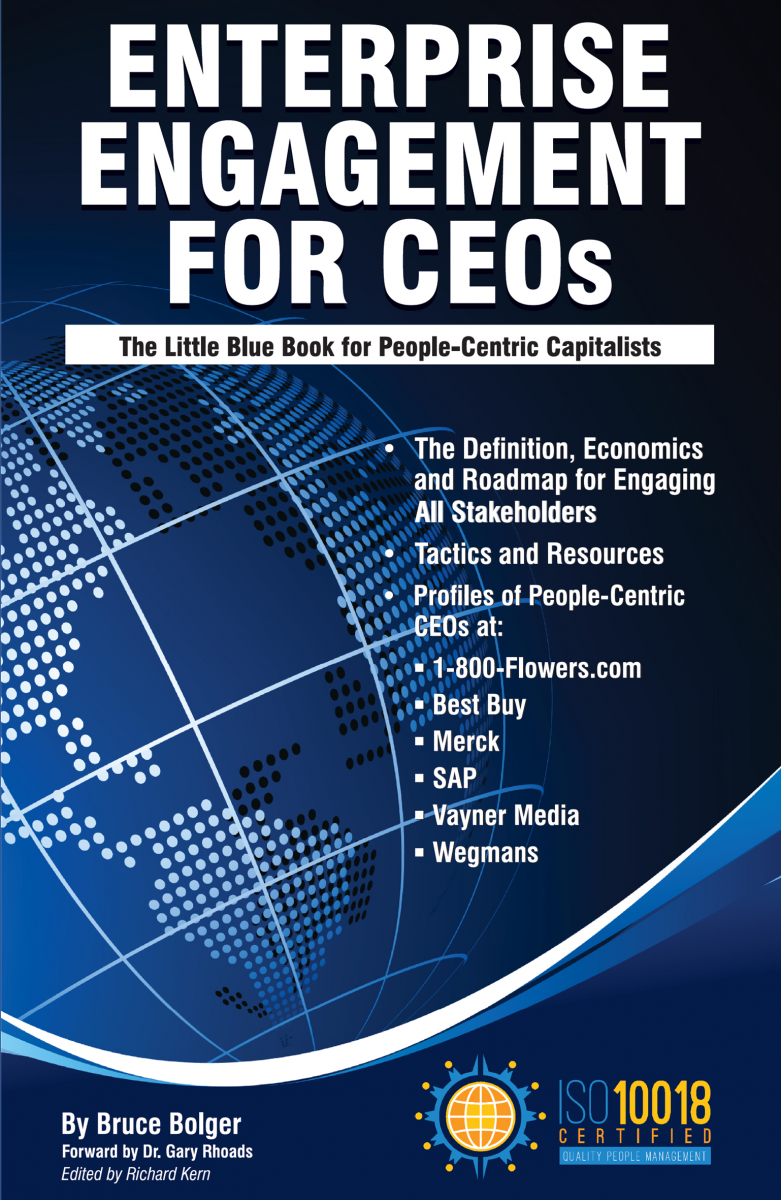 Enterprise Engagement: The Roadmap 5th Edition
The first and most comprehensive book on Enterprise Engagement and the new ISO 9001 and ISO 10018 quality people management standards. Includes 36 chapters detailing how to better integrate and align engagement efforts across the enterprise. (312 pages, $36.)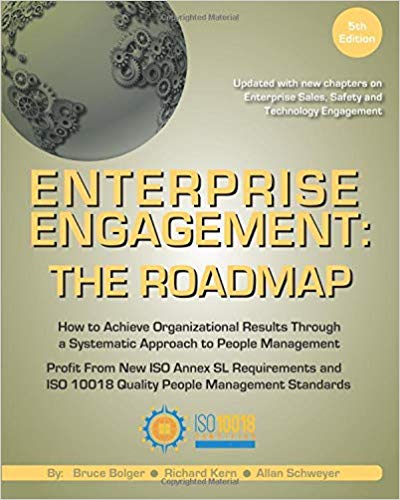 Services:
• The International Center for Enterprise Engagement at TheICEE.org, offering: ISO 10018 certification for employers, solution providers, and Enterprise Engagement technology platforms; Human Resources and Human Capital audits for organizations seeking to benchmark their practices and related Advisory services for the hospitality field.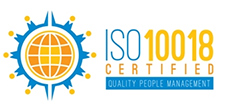 • The Engagement Agency at EngagementAgency.net, offering: complete support services for employers, solution providers, and technology firms seeking to profit from formal human capital management, reporting, and ROI of engagement practices for themselves or their clients, including Brand Alignment audits for brands and Capability audits for solution providers to make sure their products and services are up to date.
• C-Suite Advisory Services—Education of boards, investors, and C-suite executives on the economics, framework, and implementation processes of Enterprise Engagement.
• Speakers Bureau—Select the right speaker on any aspect of engagement for your next event.
• Mergers and Acquisitions. The Engagement Agency's Mergers and Acquisition group focuses on helping organizations focused on people sell to the right buyer and on assisting engagement solution providers seeking an exit or merger. Contact Michael Mazer in confidence if your company is potentially for sale at 303-320-3777.
Enterprise Engagement Benchmark Tools: The Enterprise Engagement Alliance offers three tools to help organizations profit from Engagement. Click here to access the tools.
• ROI of Engagement Calculator. Use this tool to determine the potential return-on-investment of an engagement strategy.
• EE Benchmark Indicator. Confidentially benchmark your organization's Enterprise Engagement practices against organizations and best practices.
• Compare Your Company's Level of Engagement. Quickly compare your organization's level of engagement to those of others based on the same criteria as the EEA's Engaged Company Stock Index.
• Gauge Your Personal Level of Engagement. This survey, donated by Horsepower, enables individuals to gauge their own personal levels of engagement.
For more information, contact Bruce Bolger at Bolger@TheICEE.org, 914-591-7600, ext. 230.