Brand Media Coalition Executive Council Targets $45 Billion Retail Market
A little over a year after the Brand Media Coalition was formed, a new executive council of executives representing the different facets of brand media will help the coalition achieve its goal to tap the tens of billions of dollars in the rewards, recognition, and gifting market still purchased at retail. With only about $5 billion of gifts and awards being sold through the industry's master fulfillment companies, industry research makes it clear the opportunity is to educate organizations about the services and value provided by the corporate channel.

"When you keep doing the same thing over again and nothing happens, it's time to try a new approach," says Marc Matthews, President and Founder of Pulse Experiential Travel, and one of the founders of the Brand Media Coalition. "I have spent almost my entire career in this industry helping organizations create unforgettable experiences for their people and nothing has changed—most people in corporate America still have never heard of this industry and the value it provides. It's time to do something about it."

Matthews joins a dozen leaders of the founding executive committee of the Brand Media Coalition representing all types of companies involved with the use of brands in business to help advise the Brand Media Coalition staff on the best strategies to finally address the industry's age old problem: how to tap the tens of billions of dollars that organizations spend at retail for brands and services about the expertise and value offered by the corporate channel. The Brand Media Coalition Executive Council includes:

•

Guy Achtzehn, President of the Marketing and Sales Group.
•

Will Crutchfield, Manager, Business Sales and Development, Crutchfield Corp.
•

Andy Finn, Senior Vice President, Corporate Sales, Tourneau.
•

Adrienne Forrest, Vice President Corporate Sales, Bulova.
•

Saro Hartounian, CEO, Harco Incentives.
•

Earl Hurd, Director, Enterprise Engagement, 1-800Flowers.com.
•

Tom Kronberger, Director of Vendor Relations, Fully Promoted.
•

Molly Blabolil Erfort, Vice President of Marketing, Marketing Innovators.
•

Scott Kooken, President, Links Unlimited.
•

Marc Matthews, President & CEO of Pulse Experiential Travel.
•

Cyndy Pereira, Manager, Travel and Transport Loyalty.
•

Andy Tobutt, President of Certif-A-Gift.
•

Ree Wysong, President, GGI Worldwide.




The alliance welcomes the expertise of everyone involved with helping organizations use brands as a one-on-one engagement medium.

"The success of GGI Worldwide Luxury Brands is rooted in our belief that brands are one of the most effective ways to tell a story through gifts and events in a memorable way. We have already seen sales as a result of the Brand Media Coalition's outreach efforts," says Ree Wysong, GGI Worldwide Principal.
The Goal: Redirect The $45 Billion Retail B2B Market to Industry Experts
The Brand Media Coalition was formed to once and for all address the fact that the vast majority of gifting, rewards, and recognition is sold at retail when organizations will achieve far greater value and results by buying through the largely unknown corporate market.
"Here we have a $50 billion marketplace no one has never heard of and our industry simply takes it for granted," explains Guy Achtzehn, who has owned his own incentive representative firm for nearly 30 years, and who serves as Director of Industry Outreach for the Brand Media Coalition: "This isn't about creating a new marketplace. This is about tapping a marketplace that already exists. There is no longer any excuse for businesses to buy at retail when they can obtain so much better service, impact and value by buying from companies that are brand media specialists."
From the perspective of Tom Kronberger, Director of Vendor Relations at Fully Promoted, one of the largest promotional product and apparel franchise organizations, "We joined the Brand Media Coalition because the customers of our franchises are already buying billions of dollars in brands at retailers at retail prices when we can provide expertise, support, and in many cases better pricing so that they achieve the most impact from their business gifting, incentive, recognition, loyalty, and reward programs. We will be doing everything we can to help our franchise experts become Brand Media Specialists to help their clients profit from the power of brands to achieve their goals."
Brands Have More Impact, Tell a Richer Story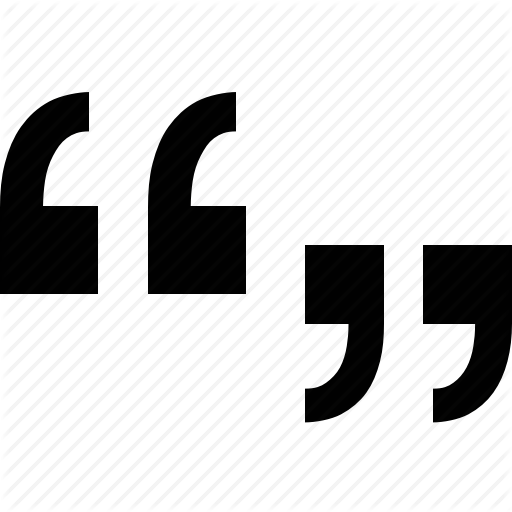 Scott Kooken, President of Links Unlimited, one of the world's largest master fulfillment companies, says, "When I walk the floors of the major distributor shows, I'm always surprised that there's so much more traffic in aisles with the non-branded products when almost all the people I see in the aisles are wearing a brand name shirt or carrying a brand-name bag. Links Unlimited has thrived for close to 30 years on the premise that putting your company's logo or message on a brand has more perceived value, has greater impact, and enhances your brand in a way not possible with non-brand-name products."
Adding to that point from the perspective of one of the country's leading loyalty companies, Cyndi Pereira, Manager, Travel and Transport Loyalty, says, "I think many organizations take for granted an extremely important element of a comprehensive loyalty awards strategy, the selection of the right brands. A loyalty program will achieve the best long-term impact if it tells a story about the company and speaks the right language to its customers. Brands that reflect an organization's brand and community tell a powerful story in loyalty programs. What does their own brand stand for? What types of brands have meaning to customers? Make that connection and the long-term impact is magnified through an authentic emotional connection."
From the point of view of Anne Jetter, Vice President, Product and Business Development at Marketing Innovators, which represents the JCPenney gift card brand to the corporate market, "The industry has invested in independent research that verifies that when we add sincerity and authenticity to gifting and rewarding, we amplify the value to the recipient. Additionally, when people know the story of JCPenney, its roots in America, and its focus on the core customer, the entire retail redemption experience is elevated to a new level."
Earl Hurd of the 1-800Flowers.com online retail giant has a hopeful perspective: "We know the corporate customer will buy through the corporate channel because we've built a successful business helping our industry partners profit from occasion gifting and surprise and delight programs."
Ed Hearne, Director of Client Success for Harco Incentives, agrees: "We have two main responsibilities to our partners who bring gift, promotional, reward and recognition solutions to their clients. Working with clients on program design is critical along with the seamless implementation of their programs which will result in clients' goals being achieved, making sure that the gift or reward experience makes an authentic emotional connection."
The Corporate Channel Provides More Value and Expertise Than Retail
Based on multiple industry research studies, it's clear that the majority of brands used for business, event, promotional, amenities, and rewards and recognition flow through retail. With Incentive Federation studies estimating non-cash reward expenditures in the $50 billion range, and little evidence that the master fulfillment companies activities in this industry combined produce more than $5 billion, and with Incentive Research Foundation surveys indicating that more that over 50% of business gift cards are purchased at retail, the evidence is conclusive.
"This is a shame," says Adrienne Forrest, who heads up Bulova's corporate sales division and has over 30 years of industry experience. "The corporate customer can get so much more value by working through experts who know the impact of gifts and rewards and the difference that consideration for brand selection, presentation, and customization makes. The
Incentive Research Foundation
has published multiple research studies demonstrating the difference that expertise and the gifting experience can make. After all, these gifts almost always go to an organization's most important people and merit the same consideration most of us give for gifting for anyone important in our lives."
Andy Tobutt, President of Certif-A-Gift, whose master fulfillment and program support company has worked with promotional products distributors for over 65 years, "We have had a very successful business, and believe that we have just scratched the surface of what distributors can do in the market. Imagine how much bigger this industry could be if our colleagues outside our business had ever heard of us."
Ree Wysong, President of GGI Worldwide Luxury Brands, a leading luxury brand master fulfillment company, says, "The success of GGI Worldwide Luxury Brands is rooted in our belief that brands are one of the most effective ways to tell a story through gifts and events in a memorable way. We have already seen sales as a result of the Brand Media Coalition's outreach efforts."
Why would major retailers have corporate sales divisions if they can charge higher prices at retail with no extra staffing or expertise? The Corporate Sales Division of Tourneau, a leading specialty retailer of luxury timepieces, was established in 1994 and has been serving the market since. Andy Finn, Senior Vice President of Corporate Sales, says, "Fully staffed to meet the demands of the market, our corporate sales office knows the importance of proper business gift, reward and brand selection, and we have a long-established commitment to bringing great brands to the corporate market in a way that honors the integrity that makes them so inspirational."
Will Crutchfield of Crutchfield, a leading electronics and car audio online retailer, explains: "We created a separate sales team and buying portal for our corporate customers. Since our company is laser-focused on every customer experience (including B2B), it was only natural for us to concentrate on our corporate customers' needs, so we can accurately aid them throughout the consumer electronics shopping experience. Corporate customers buy for many reasons, and each purchase can have its own logistical characteristics. Our goal is to provide exceptional pre- and post-sale service so that our customers can spend more time focusing on the other aspects of their jobs."
A Huge New Channel for Gift Cards
The opportunity is just as large for the gift card market as merchandise and travel. Based on a survey by the Incentive Research Foundation, over 30% of business gift cards are purchased from distributors but almost double that percentage through retail. Affirms Anne Jetter of Marketing Innovators, both an incentive company and the agency that brings JCPenney gift cards to market, "We know that many corporations and distributors remain unaware that there are experts like our company and brands like JCPenney that can help them get the most of their gifting and reward experiences in a way not available through retail."
For More Information
Bruce Bolger
914-591-7600, ext. 230
---
Master the Principles of Enterprise Engagement to Achieve Organizational Goals and Enhance Your Career
Profit from a new strategic and systematic approach to engagement to enhance your organization's brand equity; increase sales, productivity, quality, innovation, and safety, and reduce risks.
Get trained to become a Chief Engagement Officer for your organization.
Achieve ISO 10018 Quality People Management Certification to demonstrate your organization's strategic commitment to people to your customers, employees, distribution partners, vendors, communities, investors, and regulators.
Learn how to create Sustainability or Integrated Reports for Your Organization or Clients.
Get up-to-speed on ISO human resources standards and guidelines to enhance HR performance.
Live Education:
The Northwestern University Law School's Workforce Science Project is hosting the first certification preparation program for ISO 30414 Human Capital Reporting and ISO 10018 Quality People Management standard, the first of which was recently achieved by DTE Energy. Professionals for organizations and solution providers seeking to benefit from the new ISO 30414 Human Capital Standards, ISO 10018 Quality People Management, and other standards can attend an intensive program requiring no more than one night away from the office for most US attendees to learn how these standards an improve performance, efficiency, and stakeholder experiences and prepare for certification. Click here for more information.
Enterprise Engagement in Action. Take advantage of scheduled monthly live webinar preparation courses for the Certified Engagement Practitioner designation consisting of three one-hour classes and of quarterly Advanced Engagement Practitioner courses consisting of three one-hour webinar classes. The AEP course is for individuals or teams seeking preparation ISO 10018 professional certification status. ICEE periodically runs regional one-day workshops on ISO 10018 Quality People Management principles and certification.
Resources: The Brand Media Coalition, the only guide to the story-telling power of brands and where to source them for business, event, promotional gifting, and rewards and recognition.
2019 Enterprise Engagement Solution Provider Directory
. The only directory of engagement solution providers covering all types of agencies and tactics as well as insights on how to select them.
Communities: The Enterprise Engagement Alliance and Advocate and the Brand Media Coalition free resource centers offering access to the latest research, news, and case studies; discounts, promotions, referrals, and commissions, when appropriate to third-party solution providers from participating coalition solution provider members.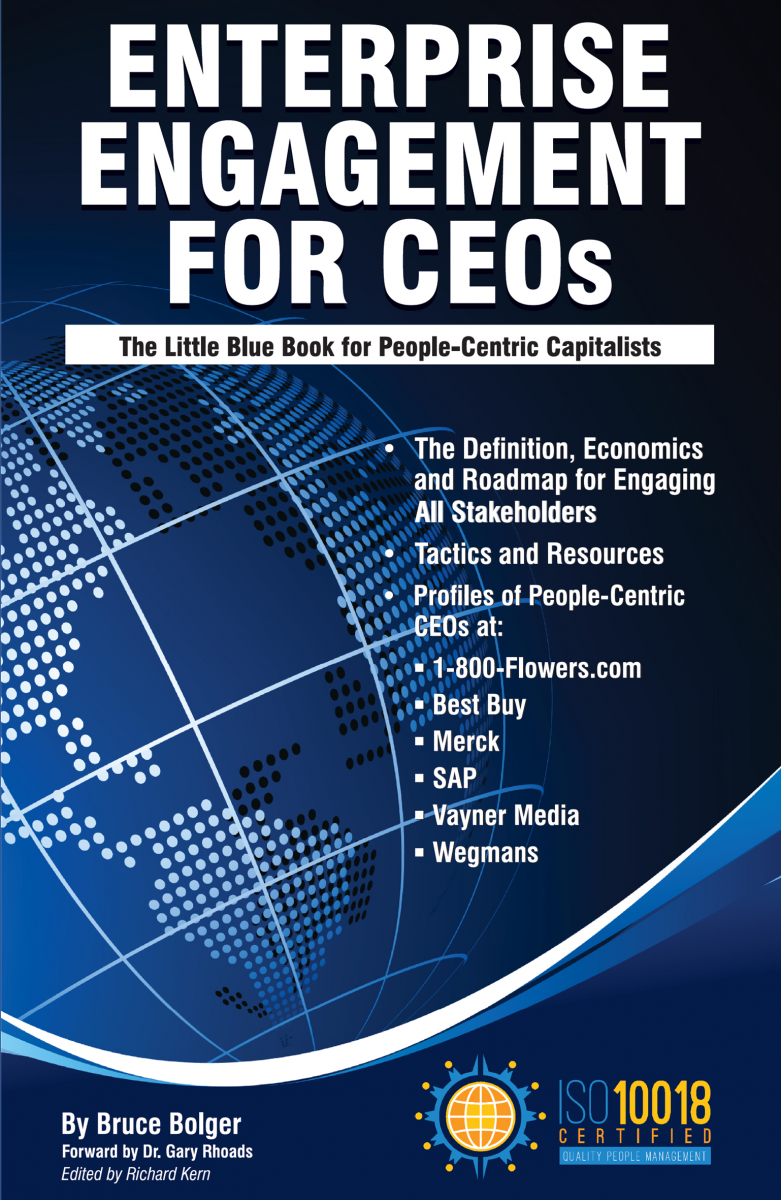 Enterprise Engagement: The Roadmap 5th Edition
The first and most comprehensive book on Enterprise Engagement and the new ISO 9001 and ISO 10018 quality people management standards. Includes 36 chapters detailing how to better integrate and align engagement efforts across the enterprise. (312 pages, $36.)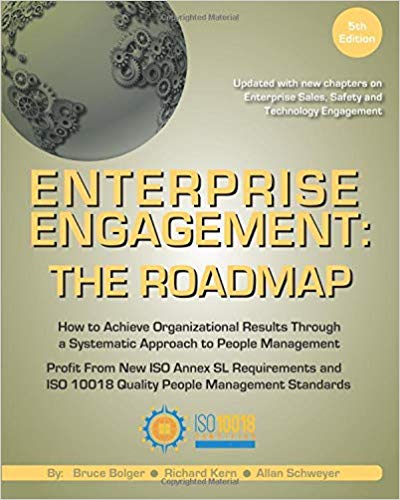 Online:
10-minute short course: click here for a 10-minute introduction to Enterprise Engagement and ISO standards from the Coggno.com learning platform.
Services:
• The International Center for Enterprise Engagement at TheICEE.org, offering: ISO 10018 certification for employers, solution providers, and Enterprise Engagement technology platforms; Human Resources and Human Capital audits for organizations seeking to benchmark their practices and related Advisory services for the hospitality field.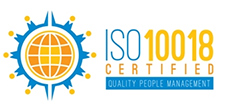 • The Engagement Agency at EngagementAgency.net, offering: complete support services for employers, solution providers, and technology firms seeking to profit from formal engagement practices for themselves or their clients, including Brand and Capability audits for solution providers to make sure their products and services are up to date.
• C-Suite Advisory Service—Education of boards, investors, and C-suite executives on the economics, framework, and implementation processes of Enterprise Engagement.
• Speakers Bureau—Select the right speaker on any aspect of engagement for your next event.
• Mergers and Acquisitions. The Engagement Agency's Mergers and Acquisition group is aware of multiple companies seeking to purchase firms in the engagement field. Contact Michael Mazer in confidence if your company is potentially for sale at 303-320-3777.
Enterprise Engagement Benchmark Tools: The Enterprise Engagement Alliance offers three tools to help organizations profit from Engagement. Click here to access the tools.
• ROI of Engagement Calculator. Use this tool to determine the potential return-on-investment of an engagement strategy.
• EE Benchmark Indicator. Confidentially benchmark your organization's Enterprise Engagement practices against organizations and best practices.
• Compare Your Company's Level of Engagement. Quickly compare your organization's level of engagement to those of others based on the same criteria as the EEA's Engaged Company Stock Index.
• Gauge Your Personal Level of Engagement. This survey, donated by Horsepower, enables individuals to gauge their own personal levels of engagement.
For more information, contact Bruce Bolger at Bolger@TheEEA.org, 914-591-7600, ext. 230.