Augeo Brings Blockchain to Loyalty and Incentive Programs
St. Paul, MN-based Augeo, one of the world's largest loyalty and incentive companies, has created a new platform called Heaps to enable companies to offer cryptocurrency in loyalty and incentive programs.

Consistent with its commitment to innovation, stewardship and thought leadership in the loyalty and incentive space, David Kristal, Augeo CEO, believes it's time to make cryptocurrency available for redemption in loyalty and incentive programs. Recipients in participating programs will be able to use points to redeem for such leading cryptocurrencies as Bitcoin and Ethereum and convert them to cash when desired, without having to worry about security protocols that can cause ordinary holders to accidentally get locked out of their accounts.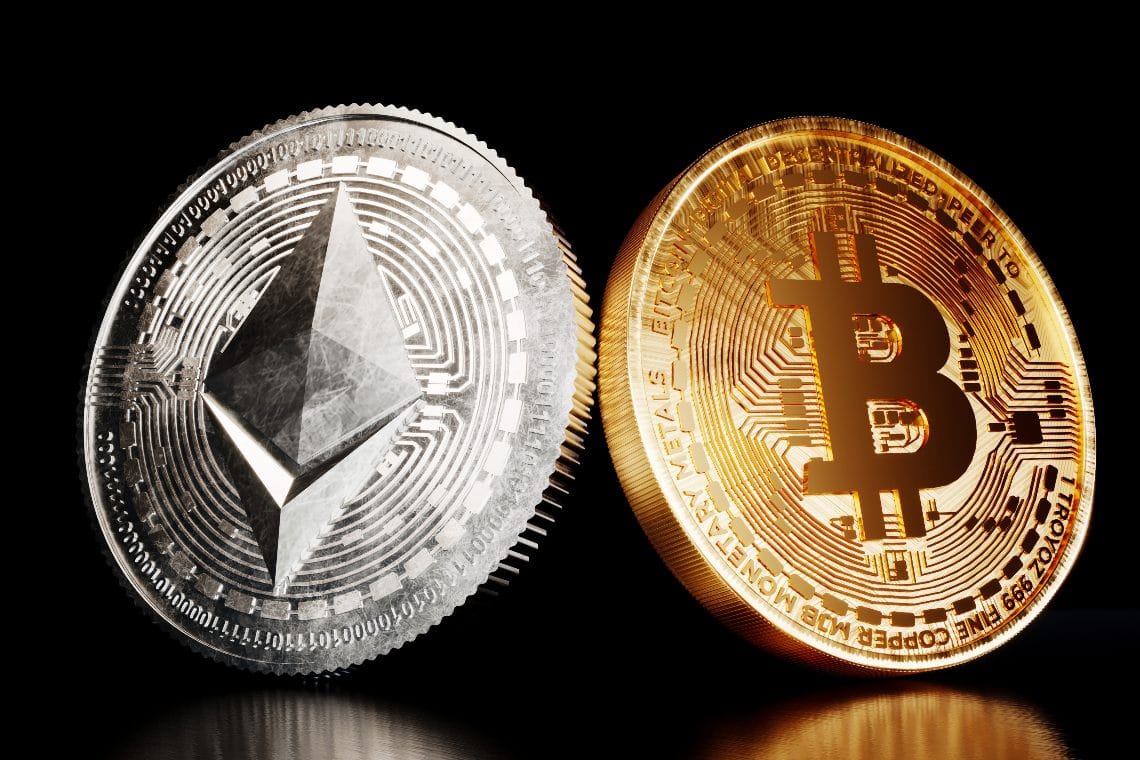 "Surging consumer and investor interest in cryptocurrency has created tremendous opportunities for brands to elevate engagement with their customers, members and employees," says Kristal. "By leveraging the billions of dollars of unredeemed loyalty rewards, we are making cryptocurrency more accessible to new audiences."
In collaboration with
Prime Trust
, a leading digital asset infrastructure provider, the new Heaps service "seamlessly integrates into any loyalty program—making it easy for everyone to securely buy, access, earn and track their crypto investments," according to the company.

Kristal
is not yet ready to announce the company's first customer for Heaps but says Augeo is in talks with multiple companies. "This is not a platform of advocacy for a particular cryptocurrency. We run a redemption hub worldwide that offers gift cards, merchandise, travel, games, experiences, philanthropy, and now cryptocurrency. This is meant to be educational. We intend not to advocate but to educate, so that it will be easily understood relative to risk and reward."
Offering cryptocurrency is not the same as adding yet another product or service to the redemption mix. "Yes, this is a decision that runs up the chain of command because it involves compliance, security, finance, marketing, operations, and therefore key decision makers."

"Rewards create a compelling entry point for consumers getting into cryptocurrency," says Peter
Schultze
, Augeo Vice President, Crypto Loyalty. "Heaps makes it easy for users to buy crypto with points or cash, store digital assets in a secure wallet, track portfolio performance, learn about crypto investing, and even earn crypto-back on their purchases at thousands of popular brands through the Heaps marketplace."
The way that Heaps is structured, private keys to participant holdings are held in a trust managed by a custodial wallet solution that securely supports the entire process. The integrated platform enables users to redeem their loyalty points and cash back rewards for leading cryptocurrencies. Heaps also enables users to purchase crypto with cash and through recurring deposits. Augeo provides educational tools and instructional tutorials to assist users in understanding cryptocurrency investing. According to the company, once in the platform, users have access to a discount marketplace where they can earn crypto-back rewards on their spending across 30,000-plus local, national, and online merchants.
Also on the roadmap are plans to offer NFTs—short for non-fungible tokens, which are cryptographic assets with unique identification codes that distinguish them from each other.
Kristal explains that the decision to offer cutting-edge solutions aligns with Augeo's philosophy about engagement. "Our programs are built on three pillars. The first pillar is understanding the individual as a customer or employee to address their transactional and emotional needs. What are the economic benefits and experiential and emotional connections? That's where our competitors begin and end."
The second pillar, he says, is "group validation. How do we facilitate making connections across the customer or employee community so that people can identify others with common interests and find out what they are doing? Think of it as an internal social media platform. The third pillar addresses an organization's core values. Is the organization in the sustainability space or have other values it wishes to reinforce? We look to see how we can address those values in the communications and in the program."
For More Information
---
Education, Certifications, and Information to Activate
Brand Media and Enterprise Engagement

A complete learning, certification, and information program and a course syllabus for educators.
Resources:
The
Brand Media Coalition
, the only guide to the story-telling power of brands and where to source them for business, event, promotional gifting, and rewards and recognition.
Enterprise Engagement Solution Provider Directory
. The only directory of engagement solution providers covering all types of agencies and tactics as well as insights on how to select them.
Communities:
The
Enterprise Engagement Alliance and Advocate
and the
Brand Media Coalition
free resource centers offering access to the latest research, news, and case studies; discounts, promotions, referrals, and commissions, when appropriate to third-party solution providers from participating coalition solution provider members.
Training and Certification
Enterprise Engagement Alliance Education:
Certified Engagement Practitioner; Advanced Engaged Practitioner, and Certified Engagement Solution Provider learning and certification programs on how to implement Stakeholder Capitalism principles at the tactical level.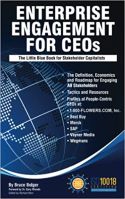 In Print:
This is the definitive implementation guide to Stakeholder Capitalism, written specifically to provide CEOs and their leadership teams a concise overview of the framework, economics, and implementation process of a CEO-led strategic and systematic approach to achieving success through people. (123 pages, $15.99)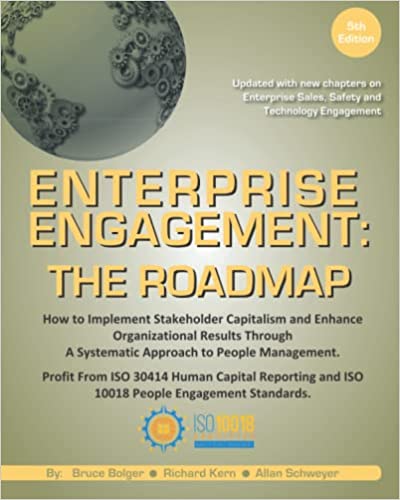 The first and most comprehensive book on Enterprise Engagement and the new ISO 9001 and ISO 10018 quality people management standards. Includes 36 chapters detailing how to better integrate and align engagement efforts across the enterprise. (312 pages, $36.)
Online:
10-minute short course: click here
for a 10-minute introduction to Enterprise Engagement and ISO standards from the Coggno.com learning platform.
Services:
• The Engagement Agency at EngagementAgency.net,
offering: complete support services for employers, solution providers, and technology firms seeking to profit from formal engagement practices for themselves or their clients, including Brand and Capability audits for solution providers to make sure their products and services are up to date.
• C-Suite Advisory Service
—Education of boards, investors, and C-suite executives on the economics, framework, and implementation processes of Enterprise Engagement.
• Speakers Bureau
—Select the right speaker on any aspect of engagement for your next event.
• Mergers and Acquisitions. The Engagement Agency's Mergers and Acquisition group is aware of multiple companies seeking to purchase firms in the engagement field. Contact Michael Mazer in confidence if your company is potentially for sale at 303-320-3777.
Enterprise Engagement Benchmark Tools:
The Enterprise Engagement Alliance offers three tools to help organizations profit from Engagement.
Click here
to access the tools.
• ROI of Engagement Calculator. Use this tool to determine the potential return-on-investment of an engagement strategy.
• EE Benchmark Indicator. Confidentially benchmark your organization's Enterprise Engagement practices against organizations and best practices.
• Compare Your Company's Level of Engagement. Quickly compare your organization's level of engagement to those of others based on the same criteria as the EEA's Engaged Company Stock Index.
• Gauge Your Personal Level of Engagement. This survey, donated by Horsepower, enables individuals to gauge their own personal levels of engagement.
For more information, contact Bruce Bolger at Bolger@TheEEA.org, 914-591-7600, ext. 230.