Apple and 1-800-Flowers.com Shine Light on New IRR Opportunities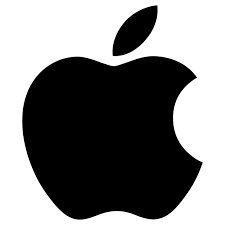 Because of the business model of running an incentive, recognition, or promotional business, the companies that provide these services traditionally have focused on the several thousand largest US companies and for the most part overlooked SMEs (small to medium enterprises) of which there are about 200,000 with $10 million or more in annual sales. The expansion of name brands such as Apple and 1-800-Flowers.com in the IRR (Incentive, Rewards, and Recognition) field not only has the potential to bring more attention to the business to a broader audience, but also creates the opportunity and in fact the need to spread the benefits of effectively designed programs.

By Bruce Bolger

Can Name Brands Help Restore the Industry's Energy?
The Importance of Effective Program Design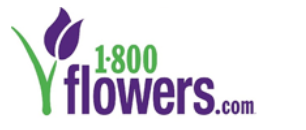 Will Apple and 1-800-Flowers.com breathe new vitality into the brand of the Incentive, Rewards, and Recognition (IRR) industry? The power of these two brand names and the digital reward solutions they bring to the market likely will focus more attention on the IRR field and will create significant new opportunities for other brands that see the value of the $176 billion market in an increasingly multi-channel marketplace.

The entry of brand names into the digital reward market will also reinforce the importance of focusing on the importance of program design, not only so that the organizations using these platforms achieve meaningful results but also because some traditional incentive and recognition suppliers will have to up their game in program design and implementation or risk being disintermediated by quick and easy reward platforms proliferating on the Internet.

Can Name Brands Help Restore the Industry's Energy?

While sales remain strong in the industry, the brand of the IRR field has been a shadow of its former self since the Great Recession. That is when the major brands active in supporting the field effectively cut their support by shutting down or scaling back their special markets departments and marketing budgets and farming out distribution to several dozen master fulfillment companies who have thrived as a result. During its best days before 2008, the former Chicago Motivation Show featured most of the world's leading merchandise and travel brands. Now, several dozen brands and master fulfilment companies form a small contingent overshadowed in the enormous annual Promotional Products Association International show.

Whether brands will once again step up their activity in this market remains to be seen, but the decision of Apple to work with CarltonOne to develop a worldwide gifting platform in 58 countries and that of 1-800-Flowers.com to announce the very same week its acquisition of the SmartGift platform to support digital gifting, signals a recognition that the corporate market with its special needs but unique opportunities is once again attracting greater interest in a world of completely fragmented distribution channels.

The Apple CarltonOne and 1-800-Flowers.com platforms make it very easy for organizations to manage meaningful, customized rewards experiences using a range of highly desirable products and services. Apple says organizations can "Activate a custom Apple Rewards Store within your own program in 58 countries. Bring your members the brand they love the most. It enables you to curate a popular selection of Apple products and services to drive your program redemptions and activity." See RRN: CarltonOne Engagement Launches Global Apple Rewards Store.

Coincidentally announced the same week, the 1-800-Flowers.com acquisition of the SmartGift technology platform signals the commitment of this publicly held gifting company to the corporate market and to investing in technology to enhance the gifting experience and return on investment. See RRN: 1-800-Flowers.com Acquires SmartGift Intelligent Gifting Platform. The platform is designed to "increase engagement at virtual or In-person events. Using an 'innovative' Gift Tray feature, business customers can send meeting participants a gift to enjoy during, or as a follow up to, conferences, workshops, and more, through one convenient link." This link, which can be shared on the organization's channel of choice, including Slack, Microsoft Teams, Google Meets, Zoom, and others, makes it easy to engage multiple recipients without the need of a physical address, the company says.

The Importance of Effective Program Design

The investment of these two major brands in the IRR space also creates opportunities for:

1. Other brands and their master fulfillment companies to invest in low-cost digital technologies to make it easier for organizations to access and utilize corporate solutions.

2. The IRR industry to focus on the importance of program design or risk damaging the reputation of tangible reward programs as has so often happened in the past when do-it-yourselfers wing it thinking that engagement is a simple matter of asking people to do this to get that.

Over the summer, RRN's parent company, the Enterprise Engagement Alliance, will publish a series of short, free how-to guides on program design for all types of engagement efforts so that no one can say they didn't know better when the program flops or worse.

For More Information
Bruce Bolger, Founder
The Enterprise Engagement Alliance at TheEEA.org
914-591-7600, ext. 230
Bolger@TheEEA.org


---
Profit From the "S" of Environmental, Social, Governance (ESG)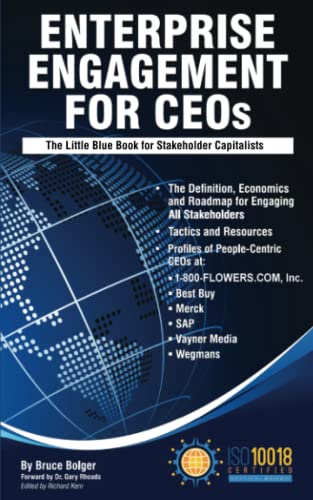 Through education, media, business development, advisory services, and outreach, the
Enterprise Engagement Alliance
supports boards, business analysts, the C-suite, management in finance, marketing, sales, human resources and operations, etc., educators, students and engagement solution providers seeking a competitive advantage by implementing a strategic and systematic approach to stakeholder engagement across the enterprise.
Click here
for details on all EEA and RRN media services.
1. Professional Education on Stakeholder Management and Total Rewards
Become part of the EEA as an individual, corporation, or solution provider to gain access to valuable learning, thought leadership, and marketing resources.
The only education and certification program focusing on Stakeholder Engagement and Human Capital metrics and reporting, featuring seven members-only training videos that provide preparation for certification in Enterprise Engagement.
EEA books: Paid EEA participants receive Enterprise Engagement for CEOs: The Little Blue Book for People-Centric Capitalists, a quick implementation guide for CEOs; Enterprise Engagement: The Roadmap 5th Edition implementation guide; a comprehensive textbook for practitioners, academics, and students, plus four books on theory and implementation from leaders in Stakeholder Management, Finance, Human Capital Management, and Culture.
2. Media
3. Fully Integrated Business Development for Engagement and Total Rewards
Strategic
Business Development
for
Stakeholder Management
and
Total Rewards
solution providers, including Integrated blog, social media, and e-newsletter campaigns managed by content marketing experts.
4. Advisory Services for Organizations
Stakeholder Management Business Plans
;
Human Capital Management, Metrics, and Reporting
for organizations, including ISO human capital certifications, and services for solution providers.
5. Outreach in the US and Around the World on Stakeholder Management and Total Rewards
The EEA promotes a strategic approach to people management and total rewards through its e-newsletters, web sites, and social media reaching 20,000 professionals a month and through other activities, such as: