AnyPerk Seeks to Profit from Happiness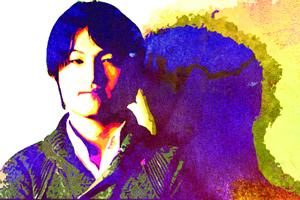 The extensive research upon which the Enterprise Engagement Alliance curriculum and certification is based indicates that fun and positive emotions are critical components of engagement. And that's precisely the niche aimed at by Anyperk.com, a Silcon Valley-funded startup with a unique entry into the employee benefits business.
"We empower companies to delight employees," says Taro Fukuyama, AnyPerk Founder and CEO. "Coming from Tokyo, where I studied engineering, and then working in Singapore, I saw many people working primarily for money and who were complaining about their jobs, but who were often without much opportunity to switch. When I came to the U.S., I saw so many people proud of working at their jobs or willing to switch if they weren't, and I thought that's the way it should be."
AnyPerk joins a burgeoning field that includes Next Jump, American Express Travelink and others that charge a fee to client companies in return for ensuring that employees get a compelling value. "Our competitors make money by getting a percentage of the transactions," says Fukuyama. "How can they provide the best value to participants? What's the point of having a perks program if there's no true value?"
Invest in Happiness
Fukuyama realized there was an opportunity for a company like AnyPerk in 2012 when he saw how much companies were spending to get new hires and how relatively little they were spending to keep them.
"Sooner or later, companies requiring high talent employees will realize they have to invest in happiness," he explains. "In the end, if people aren't happy, what's the point of spending all of that money recruiting them?" He says his company plans to go beyond its current offerings of discounts for brands and products of all kinds and leverage its relationships so that its offerings can be used in reward, recognition and loyalty programs as well.
What to Do, How to Do it
Fukuyama is well aware of the linear connection between happiness, rewards and engagement. "Most companies know that employee engagement is low," he says. "The problem is that even though companies know it's important, they don't know what to do or how to do it. If we provide a solution, we'll benefit from increased investment in this area."
What's missing, he says, is that most products look good for the buyers in human resources, "but they aren't designed too well for the participants. So in the long-term, when they realize how low engagement is, companies will rebel."
Fukuyama claims his average client experiences a 70%-80% participation rate with his platform, which includes a marketing module and customization options to reinforce communications.
As for the future, he notes: "We want to provide a software product to help any company do for managing perks what companies like Google do for managing search." Ironically, Fukuyama says, there are already companies doing this elsewhere in the world, including two publicly-held employee services companies in Japan and large companies in Europe as well. But, he says, "We saw a gap in the U.S."