Animate Growth Partners: An Engagement Agency Focused on Sales and B2B Loyalty
Animate Growth Partners, founded by industry veteran Chris Galloway, aims to serve the Sales Incentive and B2B Customer Loyalty market as a professional services agency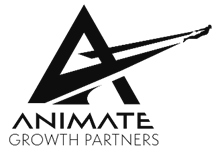 Animate Growth Partners, LLC ("AGP") at
Animategp.com
has been launched to bring the latest best practices in engagement program design to clients in sales and channel engagement. "Our aim is to help clients achieve sustained revenue growth through deeper and richer business relationships with sales channels and customers by application of research and best practices," says founder Chris Galloway, who was most recently Senior Vice President, Performance Solutions, at Fusion Marketing.
According to Galloway, "Over the past decade, dozens of studies have shown how organizations can significantly improve the return on investment of their programs by addressing all key levers of engagement, and yet the vast majority or programs fail to take advantage of that research." To help clients achieve long-term goals, AGP will challenge clients with "design thinking grounded in audience insights, behavioral economics research, neuroscience and best practices embodied in the Enterprise Engagement Alliance framework and ISO quality management standards." Galloway has achieved the Certified Engagement Practitioner (CEP) level from the Enterprise Engagement Alliance.

Galloway believes the agency model works best for clients. "Our innovative agency business model will only employ designers and account service teams," he says, "which will source best third-party services (technologies, rewards, direct marketing, etc.) to meet the unique needs and scale of each client."

Galloway, founder and owner of AGP, believes the key to unlocking long-term results is building authentic, two-way connections that strengthen the bonds between businesses and the people who make them successful. "You just can't do that sustainably on the merits of a plug-and-play reward and recognition program alone," he notes. "It takes strategic and artful design, proactive participant support, analytics and program management throughout the life of the process to ensure it achieves maximum measurable value. AGP will help clients who are experiencing a gap in those areas and dramatically improve the ROI of traditional sales and channel programs. It takes more than rewards or bright shiny objects to drive sustainable revenue growth."

"AGP will go to market through key alliances with incentive travel and other reward-oriented companies, whom it will support with advanced methodologies and services. Our goal is to be a white-label, back-office extension of alliance partner account teams and direct clients alike," Galloway explains.

In addition to serving at Fusion Marketing, Galloway held strategy, sales and management roles during his 11-plus years at Maritz Motivation Solutions, where he was deeply involved with The Maritz Institute's research and design efforts. He also worked for Maritz Travel Company for nine years, and is an active member of the Incentive Research Foundation and its Research Committee. He is also a member of the Incentive Marketing Association at
IncentiveMarketing.org
, and the Enterprise Engagement Alliance at
TheEEA.org
.
---
For more information:
Chris Galloway
Animate Growth Partners, LLC
(314) 896-1485