Amex Travel Exec: Travelers Seek 'Set-Jetting' Trips, Food Experiences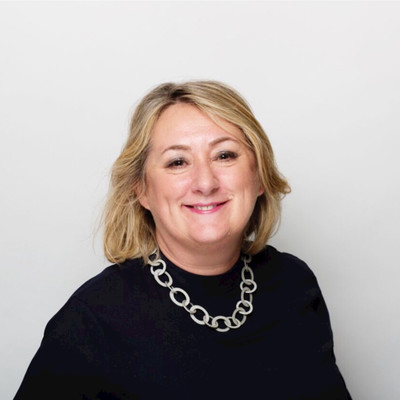 A travel executive sees major changes occurring in the way Americans travel with a greater focus on pursuing unique experiences.

Click here for links to information about EEA preferred engagement solution providers.

"We have seen a notable shift in people's interests driving travel decisions. Travelers are booking set-jetting trips that are inspired by shows like The White Lotus and Emily in Paris because they are increasingly inspired by pop culture," Audrey Hendley, President, Global Travel & Lifestyle Services at American Express, recently told Barron's Penta magazine.

She says that "food also continues to impact booking decisions, with people building entire trips around reservations at incredible restaurants like Noma in Copenhagen or blocking off afternoons to do a taco tour in Mexico City. Travel has become less about the where, and more about the why."

As for top destinations, "We put out a Trending Destinations list every year that highlights the places our card members are traveling to. The year 2023 is a mix of perennial favorites like Paris and the Florida Keys, and

some lesser-known destinations like Woodstock, VT, and Montenegro. While people are still revisiting the cities they love, we are also seeing an increase in trips to places that are off the beaten path. And as borders have opened post-pandemic, we're seeing more trips being booked to places like Asia and Australia."

According to Hendley, "Our 2023 Global Travel Trends Report found that 80% of travelers would rather take a dream vacation than purchase a new luxury item. Our values have fundamentally shifted since the pandemic, and now, people want meaning in everything they do—travel included. They're more purposeful."

Elaborating on changes in travelers' mentalities, "Pre-pandemic, travel was about checking off a list of destinations you wanted to see. Now, it's about really exploring and seeing a place in depth. Travelers will go to fewer places but see more where they do go. And they're willing to spend on experiences and memories—what better way to create those things than travel?"

She believes that "Millennial and Gen Z travelers are putting their stamp on modern travel trends. They want experiences, especially ones that look good in photos on social media. We are also seeing that they are extremely conscious of the impact their trips have on the environment and the communities they visit. They are pushing the industry to be more purposeful—they want hotels that prioritize sustainability, support local economies by employing locals, and value inclusion and diversity."

She reports that "business at American Express Travel is bouncing back from the pandemic slump. In the second quarter of this year, bookings through the network across 138 million American Express cards that are currently in use reached pre-Covid levels."

Subscribe to RRN's weekly e-newsletter.

---
Profit From the "S" of Environmental, Social, Governance (ESG)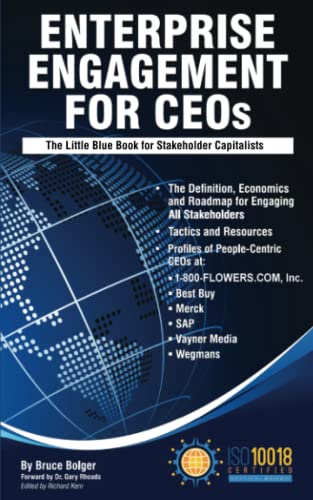 Through education, media, business development, advisory services, and outreach, the
Enterprise Engagement Alliance
supports boards, business analysts, the C-suite, management in finance, marketing, sales, human resources and operations, etc., educators, students and engagement solution providers seeking a competitive advantage by implementing a strategic and systematic approach to stakeholder engagement across the enterprise.
Click here
for details on all EEA and RRN media services.
1. Professional Education on Stakeholder Management and Total Rewards
Become part of the EEA as an individual, corporation, or solution provider to gain access to valuable learning, thought leadership, and marketing resources.
The only education and certification program focusing on Stakeholder Engagement and Human Capital metrics and reporting, featuring seven members-only training videos that provide preparation for certification in Enterprise Engagement.
EEA books: Paid EEA participants receive Enterprise Engagement for CEOs: The Little Blue Book for People-Centric Capitalists, a quick implementation guide for CEOs; Enterprise Engagement: The Roadmap 5th Edition implementation guide; a comprehensive textbook for practitioners, academics, and students, plus four books on theory and implementation from leaders in Stakeholder Management, Finance, Human Capital Management, and Culture.
2. Media
3. Fully Integrated Business Development for Engagement and Total Rewards
Strategic
Business Development
for
Stakeholder Management
and
Total Rewards
solution providers, including Integrated blog, social media, and e-newsletter campaigns managed by content marketing experts.
4. Advisory Services for Organizations
Stakeholder Management Business Plans
;
Human Capital Management, Metrics, and Reporting
for organizations, including ISO human capital certifications, and services for solution providers.
5. Outreach in the US and Around the World on Stakeholder Management and Total Rewards
The EEA promotes a strategic approach to people management and total rewards through its e-newsletters, web sites, and social media reaching 20,000 professionals a month and through other activities, such as: