A Golfer's Dream From Pro Am Golf: A Personal Fitting at the TaylorMade Headquarters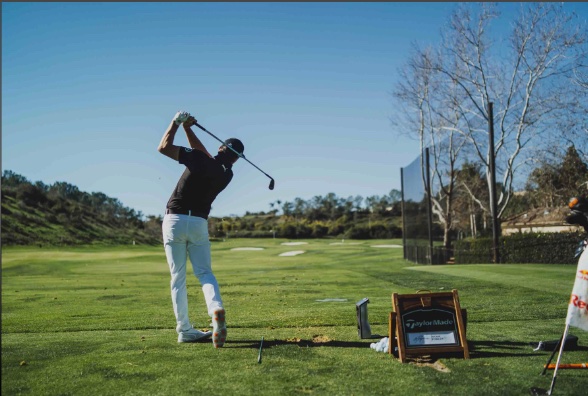 Missouri-based Pro Am Golf helps its incentive house and other clients create unforgettable experiences—a personal golf fitting for valued stakeholders at the TaylorMade headquarters and a day of golf in the surrounding Carlsbad, CA area.

Click here for links to information about EEA preferred engagement solution providers.

Experienced solution providers in the incentive, rewards, and recognition business have known for years the enduring impact of rewarding top stakeholders with a combination of tangible and intangible experiences. Ryan DeGrand, a principal at Pro Am Golf, says his company's incentive house and other solution provider clients have discovered a compelling combination for golfers: a personal fitting at a leading brand.

The experience not only the selection of clubs offered in the program but also the opportunity to try them out on an outdoor field adjacent to the headquarters known as the Kingdom in honor of the company's former President and CEO Mark King, where various holes are set up based on the type of club. Many of the world's great golfers have tested out their clubs on this test range, DeGrand points out, making this an especially valuable experience for golfers. In the rare instance of rain in southern California, TaylorMade has an indoor test facility as well.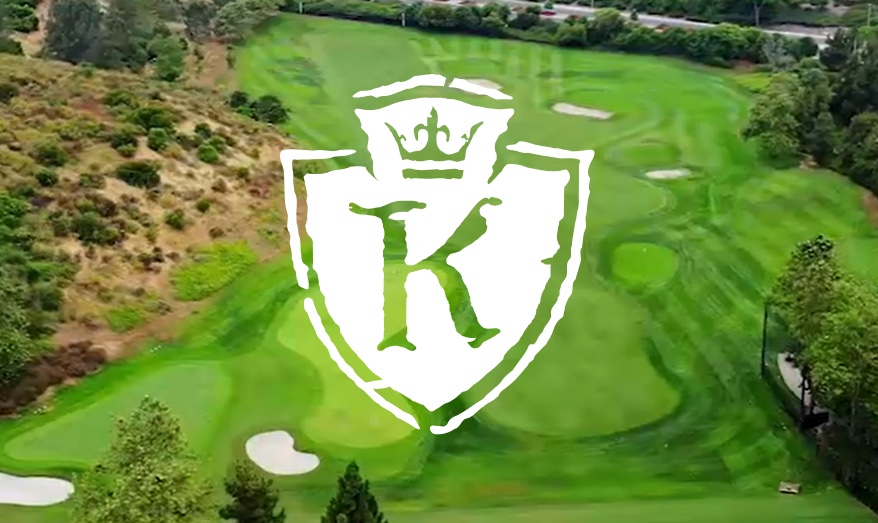 DeGrand says his company helps his solution provider partners select the best selection of clubs and amenities for the program as well as local courses and hotels near the location of the manufacturer. He adds that his company recommends ways to choreograph what is usually a two-day small group event that includes both a fitting, the clubs, and golf at a nearby course.

"The companies can usually do about four to eight fittings a day, because each takes about two hours," he explains. He has seen groups as large as about 30. At a high-end fitting, he says, participants receive a complete set of 12 clubs and a bag, but that can be customized based on the budget or other considerations. "Of course, given that the fitting is at the manufacturer's location, people can get the latest and greatest." The clubs usually ship within five to 10 business days after the event.

He describes a recent event in which the group came to Carlsbad for a two-day program, with people playing golf at a nearby course or holding meetings while others did the fittings, which include testing the clubs on the outdoor or indoor test range. The program included the clubs, airfare, meals, and a stay at one of the nice hotels in the area, he adds.

For More Information
Ryan Degrand
ProAamgolfctr.com
314-781-7775, ext. 223
rdegrand@proamgolfctr.com

Subscribe to RRN's weekly e-newsletter.

---
Profit From the "S" of Environmental, Social, Governance (ESG)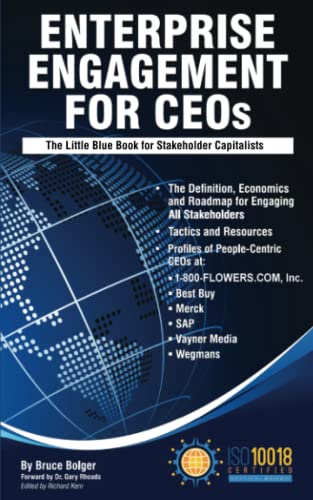 Through education, media, business development, advisory services, and outreach, the
Enterprise Engagement Alliance
supports boards, business analysts, the C-suite, management in finance, marketing, sales, human resources and operations, etc., educators, students and engagement solution providers seeking a competitive advantage by implementing a strategic and systematic approach to stakeholder engagement across the enterprise.
Click here
for details on all EEA and RRN media services.
1. Professional Education on Stakeholder Management and Total Rewards
Become part of the EEA as an individual, corporation, or solution provider to gain access to valuable learning, thought leadership, and marketing resources.
The only education and certification program focusing on Stakeholder Engagement and Human Capital metrics and reporting, featuring seven members-only training videos that provide preparation for certification in Enterprise Engagement.
EEA books: Paid EEA participants receive Enterprise Engagement for CEOs: The Little Blue Book for People-Centric Capitalists, a quick implementation guide for CEOs; Enterprise Engagement: The Roadmap 5th Edition implementation guide; a comprehensive textbook for practitioners, academics, and students, plus four books on theory and implementation from leaders in Stakeholder Management, Finance, Human Capital Management, and Culture.
2. Media
3. Fully Integrated Business Development for Engagement and Total Rewards
Strategic
Business Development
for
Stakeholder Management
and
Total Rewards
solution providers, including Integrated blog, social media, and e-newsletter campaigns managed by content marketing experts.
4. Advisory Services for Organizations
Stakeholder Management Business Plans
;
Human Capital Management, Metrics, and Reporting
for organizations, including ISO human capital certifications, and services for solution providers.
5. Outreach in the US and Around the World on Stakeholder Management and Total Rewards
The EEA promotes a strategic approach to people management and total rewards through its e-newsletters, web sites, and social media reaching 20,000 professionals a month and through other activities, such as: