65-Year-Old Certif-A-Gift Aims to Elevate Opportunities for Distributor Partners
"For over 65 years, Certif-A-Gift® has devoted its efforts to make the gift-giving process a pleasurable and memorable experience for all," says company CEO Andy Tobutt. Now the company is making more investments to help its distributor partners, he reports. Certif-A-Gift® has updated its Web information portal, providing useful information on selling rewards, recognition and gifts. The company also offers complete sales and marketing support for its numerous services, and has joined the Brand Media Coalition to help educate distributors on the power of brands in business, event and imprinted gifting. To sign up, go to Certif-A-Gift.com.
Tobutt says a key to success is the support Certif-A-Gift® provides to the company's family of over 1,500 promotional products distributor accounts. "Our personable team of representatives assists their clients in developing programs that inspire engagement, productivity and healthy competition in the workplace. Through Certif-A-Gift® programs, we help their clients successfully motivate their employees and business partners, recognize performance and create positive work environments by utilizing:
Tobutt is a big believer in the need to properly select not only products, but impactful brands as well. "In an effort to motivate their employees and partners, companies can often misspend resources by offering one-size-fits-all incentive programs," he says. "With Certif-A-Gift®, companies can align incentives, rewards, gifts and brands with each employee's unique set of preferences and tastes, no matter the age group, gender, experience level, or interests."
Custom Messaging and Personalization
Certif-A-Gift's® incentive, recognition and gift program solutions are quick to implement and offer participants thousands of brand-name reward options. "From Apple to Weber, we have all the top brands and latest models from the most popular lifestyle merchandise categories, including electronics, housewares, sporting goods, tools, luggage and jewelry," Tobutt says. Offering several platform options to meet any budget, "Certif-A-Gift® solutions provide customers with custom branding and messaging, recipient personalization, point issuance and accrual, gift presentation and selection, and comprehensive reporting. Certif-A-Gift® is a leader in the incentive strategy and research community, and in partnership with key associations continues to advance the development of best practices in workplace incentives."
He adds: "Our commitment to the importance of brands and the gift experience is one of the main reasons we have joined the Brand Media Coalition. We believe that there is a big opportunity to educate our distributor marketplace on the power of brands to not only reward, recognize, or express appreciation, but to make an emotional connection."
Click here
to view Certif-A-Gift's Brand Media profile.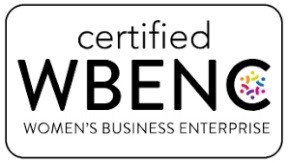 Certif-A-Gift®, a Certified Woman-Owned business, has come a long way since its beginnings in 1954, Tobutt says. "Founder Randy Tobutt launched the company by offering one of the country's first holiday gift selection catalogs, operating out of an apartment in Evanston, IL. He soon added incentive programs to his repertoire and promptly moved into a larger space. As business rapidly grew, the product line was continually enhanced to give recipients the ultimate personal choice in their gift selection."
Today, Linda Tobutt, President, and Andy Tobutt, Chief Executive Officer, are carrying on the company's commitment to innovation. Over the last few years, they have been joined by a third generation, with their sons Ryan, Director of Sales and Client Relations, and Alex, Operations Manager. "The Tobutts continue to revolutionize the industry by assuring that the incentive programs and rewards are easy to access and redeem," says Tobutt. "They insist on quick delivery and use the power of brands to insure the reward and gifting experience are maximized."
Contact:
Ryan Tobutt
The Certif-A-Gift Company
1625 E Algonquin Rd.
Arlington Heights, IL 60005
(847) 718-0300
---
Master the Principles of Enterprise Engagement to Achieve Organizational Goals and Enhance Your Career
Profit from a new systematic approach to engagement to enhance your organization's brand equity; increase sales, productivity, quality, innovation, and safety, and reduce risks.
Achieve ISO 10018 Quality People Management Certification to demonstrate your organization's strategic commitment to people to your customers, employees, distribution partners, vendors, communities, investors, and regulators.
Live Education:
The Brand Engagement Conference
, June 18-20, 2019, Chicago, in conjunction with the Selling Power Sales 3.0 Conference. Learn a breakthrough, practical approach to enhance performance and stakeholder experiences at Selling Power's Sales 3.0 Conference, "Frictionless Selling," June 18-19, and "Enterprise Engagement in Action," June 20, at the Drake Hotel.
Register now
.
In Print:

Enterprise Engagement: The Roadmap 5th Edition.
The first and most comprehensive book on Enterprise Engagement and the new ISO 9001 and ISO 10018 quality people management standards.
Online:

The Enterprise Engagement Academy at EEA.tmlu.org
, providing the only formal training on Enterprise Engagement and the new ISO 9001 and ISO 10018 quality people management standards. Provides preparation for professionals to support organizations seeking ISO 10018 employer or solution provider certification, as well as elective courses on Trade Show Engagement, Rewards and Recognition, Government, and other topics.
Plus
:
10-minute short course:
click here
for a 10-minute introduction to Enterprise Engagement and ISO standards on
Coggno.com
.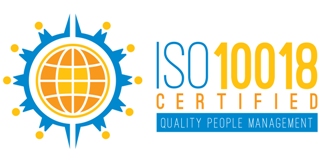 Services: The International Center for Enterprise Engagement at TheICEE.org
, offering: ISO 10018 certification for employers, solution providers, and Enterprise Engagement technology platforms; Human Resources and Human Capital audits for organizations seeking to benchmark their practices and related Advisory services for the hospitality field.
The Engagement Agency at EngagementAgency.net
, offering: complete support services for employers, solution providers, and technology firms seeking to profit from formal engagement practices for themselves or their clients, including Brand and Capability audits for solution providers to make sure their products and services are up to date.
C-Suite Advisory Service
—Education of boards, investors, and C-suite executives on the economics, framework, and implementation processes of Enterprise Engagement.
Speakers Bureau
—Select the right speaker on any aspect of engagement for your next event.
Mergers and Acquisitions.
The Engagement Agency's Mergers and Acquisition group is aware of multiple companies seeking to purchase firms in the engagement field. Contact Michael Mazer in confidence if your company is potentially for sale at 303-320-3777.
Enterprise Engagement Benchmark Tools:
The Enterprise Engagement Alliance offers three tools to help organizations profit from Engagement.
Click here
to access the tools.
• ROI of Engagement Calculator. Use this tool to determine the potential return-on-investment of an engagement strategy.
• EE Benchmark Indicator. Confidentially benchmark your organization's Enterprise Engagement practices against organizations and best practices.
• Compare Your Company's Level of Engagement. Quickly compare your organization's level of engagement to those of others based on the same criteria as the EEA's Engaged Company Stock Index.
• Gauge Your Personal Level of Engagement. This survey, donated by Horsepower, enables individuals to gauge their own personal levels of engagement.
For more information, contact Bruce Bolger at Bolger@TheEEA.org, 914-591-7600, ext. 230.