20/20 Special Markets - Scanpan Classic 10 3/4 Grill Pan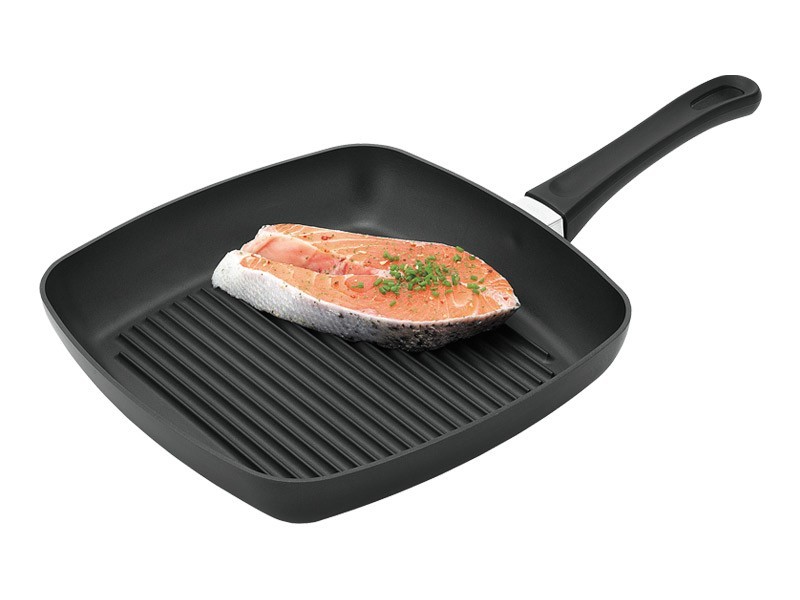 This Scanpan Classic 10¾ Grill Pan is the cutting edge in non-stick cookware. The environmentally safe ceramic titanium coating is oven- and broiler-proof up to 500 degrees.
Scanpan cookware is produced from molten aluminum under 250 tons of pressure to eliminate hot spots, and is safe for use with metal utensils. Grill ridges help keep food away from grease and create even grill marks. Dishwasher safe. Lifetime warranty.
---
Contact: