20/20 Special Markets - Global Knives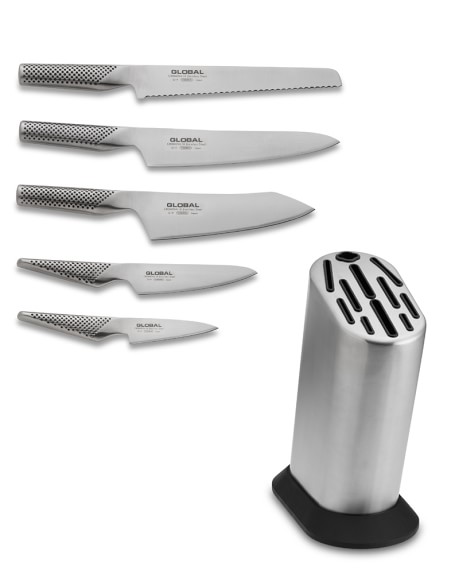 Global Knives are made in Japan from the finest CROMOVA 18 Stainless Steel, ice tempered and hardened to Rockwell C56-58 degrees which remains razor sharp longer than any other steel and resists rust, stains and corrosion. Global uses a hollow handle that is filled with just the right amount of sand to create the perfect balance in the hand. The handle also has its own unique dimples for a non-slip grip. Set includes 7" Asian cook's knife, 8.25" carving knife, 8.75" bread knife, 5.25" utility knife, 4" paring knife plus stainless steel storage block.
Contact Gordon Griffiths at gygrif@gmail.com.