Rideau Buys Birks Corporate Sales Group
Rideau Recognition Solutions Inc. has purchased the Corporate Sales division of the Birks Group, also known as "Birks Business", for about $4.3 million. Birks (NYSE MKT LLC:BGI) is a leading Canadian high-end jewelry retailer known for its "blue box"; the Corporate Sales Division services business customers by providing them with unique items for recognition programs, service awards and business gifts.

Under the terms of the agreement, Rideau acquired the existing inventory of the Birks Corporate Sales division and will employ the existing employees of the Corporate Sales division. In addition, Birks will supply Rideau with Birks-branded jewelry and watches and Birks will receive ongoing royalty payments from Rideau related to its use of the Birks Business brand and sales of Birks-branded products in the corporate market.

In an interview with RRN, Peter Hart, Rideau CEO, says that Birks has about 700 or so corporate customers who can now take advantage of Rideau's suite of recognition and engagement solutions. It won't hurt to have a partnership with a leading retail brand that will continue to generate interest from corporate gift buyers as well. From the standpoint of Birks Group, "The sale of our Corporate Sales division is part of our long-term corporate strategy to focus our efforts and resources on our core objectives to develop and grow the Birks product and retail brands," notes Jean-Christophe Bédos, President and Chief Executive Officer of Birks Group, in a press statement.

Birks Group owns 27 luxury jewelry stores in the U.S. and Canada, and 17 stores in Florida and Georgia under the Mayors brand. Hart says that the focus of this acquisition will be on Canada for the time-being. Hart told us that his company expects to announce another acquisition shortly.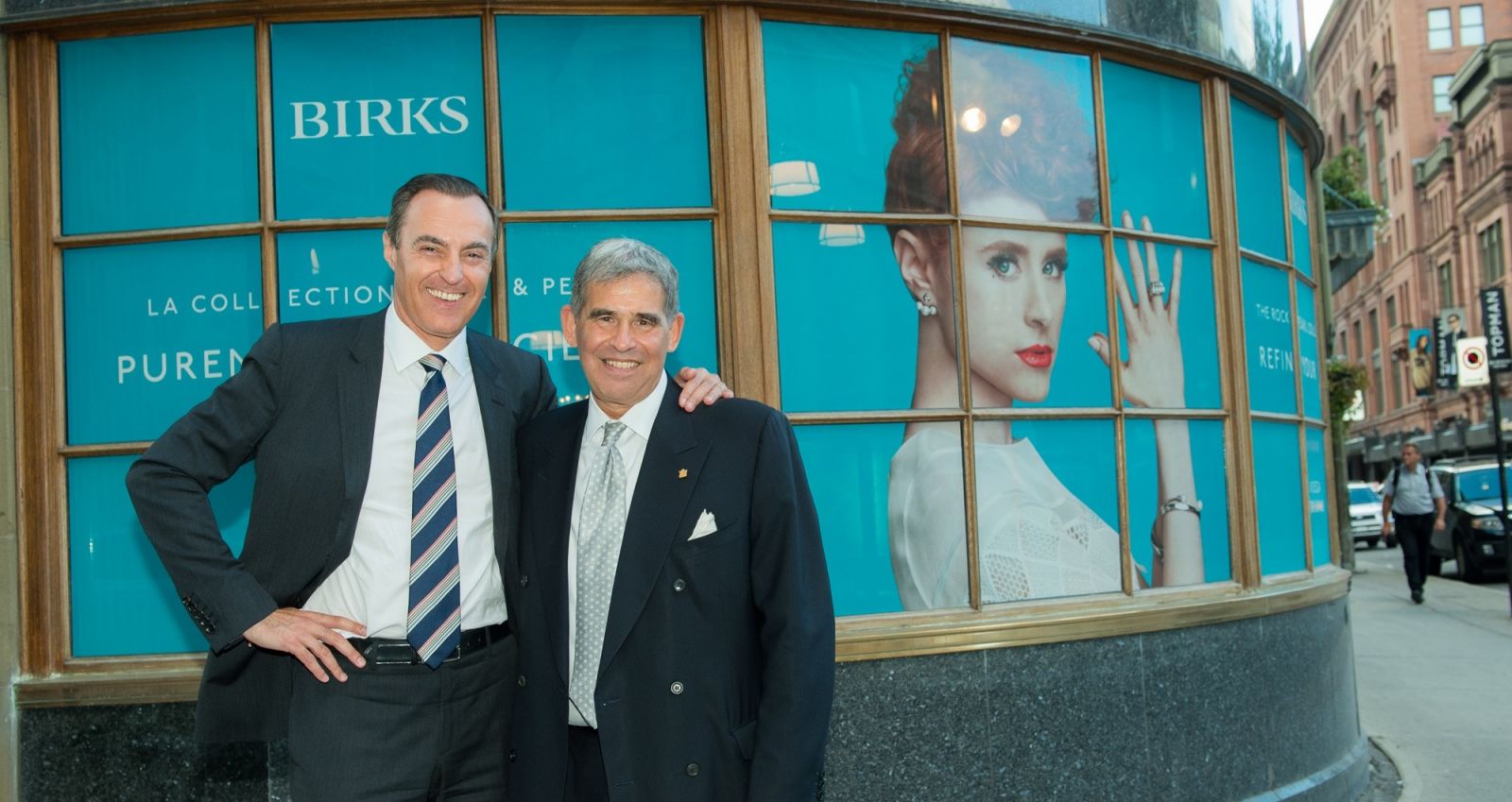 About Birks
Birks Group is a leading operator of luxury jewelry stores in the United States and Canada. As of June 30, 2015, the Company operated 27 stores under the Birks brand in most major metropolitan markets in Canada, 17 stores in Florida and Georgia under the Mayors brand, one store under the Rolex brand name and two retail locations in Calgary and Vancouver under the Brinkhaus brand. Birks was founded in 1879 and developed over the years into Canada's premier retailer, designer and manufacturer of fine jewelry, timepieces, sterling and plated silverware and gifts. Mayors was founded in 1910 and has maintained the intimacy of a family-owned boutique while becoming renowned for its fine jewelry, timepieces, giftware and service. Additional information can be found on Birks Group web site, www.birksgroup.com.
About Rideau Recognition Solutions
Rideau helps Global 2000 employers inspire greatness in their people through the power of recognition and rewards. Rideau's full suite of employee recognition and reward solutions are used to motivate and engage more than two million employees in more than 90 countries to adhere to their company's values, increase productivity, boost revenues, achieve reduced costs from lower absenteeism and turnover, and improve overall customer satisfaction. Rideau is a full service provider of tailor-made programs delivering everything from strategy, program design, advanced software, training, program management and analytics. Find out more at www.rideau.com.
CONTACTS:
BIRKS – Press:
Eva Hartling
Vice President, Marketing & Communications
ehartling@birksgroup.com
(514) 397-2496
BIRKS - Financial Community:
Pat Di Lillo
Vice President, Chief Financial & Administrative Officer
pdilillo@birksgroup.com
(514) 397-2592
RIDEAU:
Marie-Emmanuelle Khoury
mekhoury@torchiacom.com
(514) 288-8290, poste 214 3