IRF Roundtable Summarizes Key Trend in Incentive Travel: Experiences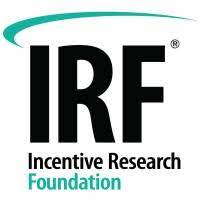 A roundtable of incentive travel industry experts representing incentive companies, corporate planners, hotels, and other travel suppliers address key issues facing the industry summarized in this Incentive Research Foundation white paper entitled: "Decision Drivers 2022: Elevating the Experience."

"Experience, authenticity, and wellness are driving the decisions for today's incentive program owners." This is the primary conclusion of this white paper summarizing the insights of industry experts listed at the bottom of this article.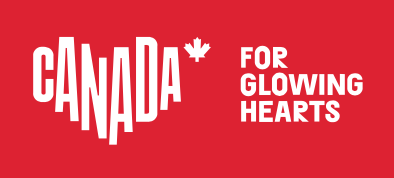 This article provides a summary of the trends outlined in the IRF white paper or click here for the complete report. See below for the participants whose collective wisdom provides a comprehensive road map for anyone in the business of motivational travel and gifting.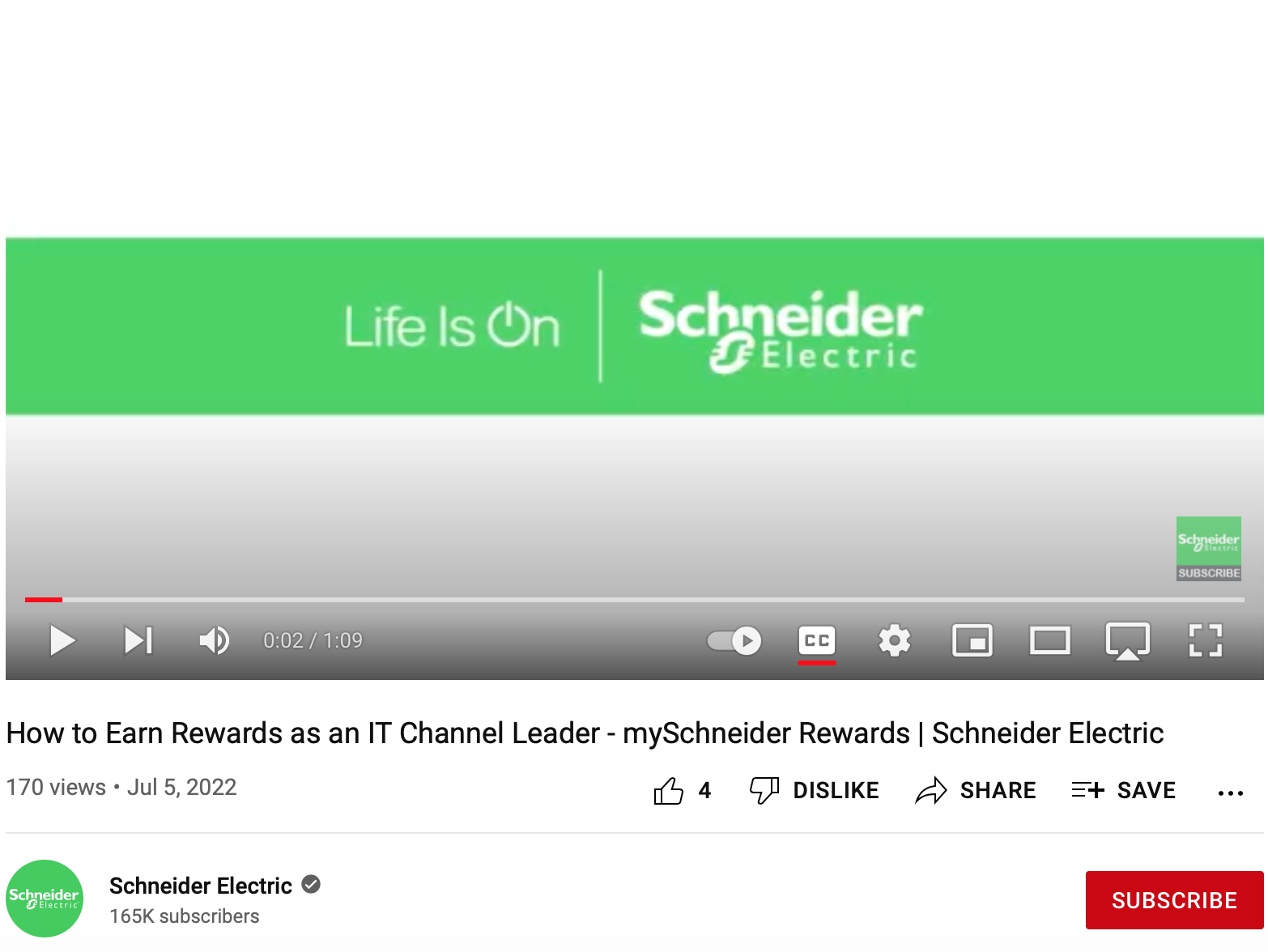 The second key conclusion: "Hotels, DMOs (Destination Management Organizations), and CVBs (Convention and Visitors Bureaus) who bring together critical program elements in a way that is seamless for the planner, and can demonstrate their ability to execute as promised, will come out ahead."

The timeliness of these conclusions is exemplified in this promotional video being used by Schneider Electric to promote a program to engage and train I.T. professionals.

Here are highlights of the IRF report.

Experience is far and away the biggest driver of destination choice among buyers today. "Incentive travel used to be about the hotel, but now hotels are a gateway, a piece of the incentive puzzle." Hotels have an obligation to honor the destination by both embracing the unique elements of their surroundings within the experience they offer, but also delivering incentive-level service.

The utilitarian reward focus of the last two years seems to be fading. Additionally, wellness is playing a major role. "Wellness is the new luxury."

There is an expectation that a hotel will work to help identify the experiences within the destination that program owners cannot find on their own. "Hotels are the home base," said one respondent, "but they cannot bring me things we've already done."

"The properties we ultimately choose will be those that embrace the destination and bring it fully into both the activity and food and beverage program."

"With the added emphasis on employee retention and recruitment, the quality and impact of programs ties clearly to corporate goals. Since retention is top-of-mind, employee preferences are a major consideration."

"It's not about a free trip." Winners have really re-prioritized how they will spend their free time and spend time away from family since the pandemic. They now want and expect more of an experience they simply cannot buy or get on their own. 

Destinations that provide exclusive experiences stand out even more in today's incentive market. Private access to normally crowded venues, exclusive guides and inside stories, meals in places that are unexpected, and more have a higher appeal now for program participants. "It's always been a factor in destination choice, but now it can be the tie-breaker."

As companies commit to elevating the experience, they are willing to pay more on gifts and room drops. Not only is this an opportunity to send participants home with company-branded gifts, it's a chance to infuse gifting with authentic local products. Locally sourced coffee, regional delicacies, and wearables remind participants of the destination and the experience long after they have returned to their home offices.

Networking remains an important element, particularly within channel programs, but it is deeply important to know your group. "It's presumptuous to think people want to shake the hand of the CEO."

For US companies, many continue to look at keeping participants close to home. A few participants noted that somewhere like Lake Louise or Montreal had the feeling of going somewhere very far away and foreign while still being relatively easy to access. Taking a new look at closer-to-home destinations that offer immersive and different experiences without creating uncertainty.

Businesses are once again more open to programs taking place in a wider variety of exciting destinations. With the desire for authenticity and experience on the rise, they discussed the role of emerging destinations.

Emerging destinations deserve a look, as emerging experiences near known destinations are in high demand.

It is particularly valuable for incentive companies to be "in the know" about emerging destinations to demonstrate they have their fingers are on the pulse of the industry. And while these destinations may be out of the consideration set for some in the short-term, they can quickly evolve into destinations that are on the short-list. "Emerging destinations are fantastic to include as options in individual incentive travel programs."

Experience, authenticity, and wellness are driving the decisions for today's incentive program owners. Hotels, DMOs, and CVBs who bring together critical program elements in a way that is seamless for the planner, and can demonstrate their ability to execute as promised, will come out ahead.

While companies are open to emerging destinations, they expect the quality of property and service to be consistent with proven destinations. They are not willing to compromise service or luxury when considering a new, off-the-beaten path destination. The group also discussed the challenge of overcoming the perception of the beach as the quintessential incentive destination. 

DMO's have a unique opportunity to inspire and show what is new and exciting. Of course, there must be a balancing act between the aspirational and the tried and true.

Viewed as somewhat less biased, CVBs are seen as another resource to help inform destination decisions. CVBs were described as an "untapped resource" for incentive programs. Many acknowledged their value related to providing discounts, access, information about city wide events that could impact experience and more, but few utilize them on a regular basis. One third-party commented, "CVBs need to understand the incentives business better."

Covid continues to be part of the destination decision process. Risk assessments overall now include Covid, and while the influence is lower overall, it can still make or break a destination. One third-party noted "Pandemic restrictions at the time of contracting (for a program) still drive decisions. Vaccine mandates can be major issues for groups causing them to avoid a destination." The group noted that Covid generally does not come up when planning for 2024 and beyond.

Other influences discussed included Diversity, Equity, and Inclusion (DEI) requirements. Most third-parties indicate they are seeing questions about DEI on RFPs. In most cases, these questions feel more for compliance purposes than as key decision-drivers, but in some cases it is a high priority and needs to be seriously addressed.

Round Table Participants

Jennifer Attersall, Destination Canada Business Events
Cate Banfield, Wynford
Jeremy Bielski, ITA Group
Morgan Crain, Rubrik
Lisa Hoehn, Altour
Craig Hudspith, Fairmont Chateau Lake Louise
Lisa McQuerrey, American Equity
Bob Romano, Maritz
Richelle Suver, One10 Marketing
Michael Welsh, Accor 

Sponsors

Destination Canada Business Events
Fairmont Chateau Lake Louise
Golden Skybridge
Pursuit Collection 
Rare Indigo Destination Management

For the latest news delivered by via email, subscribe here.

---
Education, Certifications, and Information to Activate
Brand Media and Enterprise Engagement

A complete learning, certification, and information program and a course syllabus for educators.
Resources:
The
Brand Media Coalition
, the only guide to the story-telling power of brands and where to source them for business, event, promotional gifting, and rewards and recognition.
Enterprise Engagement Solution Provider Directory
. The only directory of engagement solution providers covering all types of agencies and tactics as well as insights on how to select them.
Communities:
The
Enterprise Engagement Alliance and Advocate
and the
Brand Media Coalition
free resource centers offering access to the latest research, news, and case studies; discounts, promotions, referrals, and commissions, when appropriate to third-party solution providers from participating coalition solution provider members.
Training and Certification
Enterprise Engagement Alliance Education:
Certified Engagement Practitioner; Advanced Engaged Practitioner, and Certified Engagement Solution Provider learning and certification programs on how to implement Stakeholder Capitalism principles at the tactical level.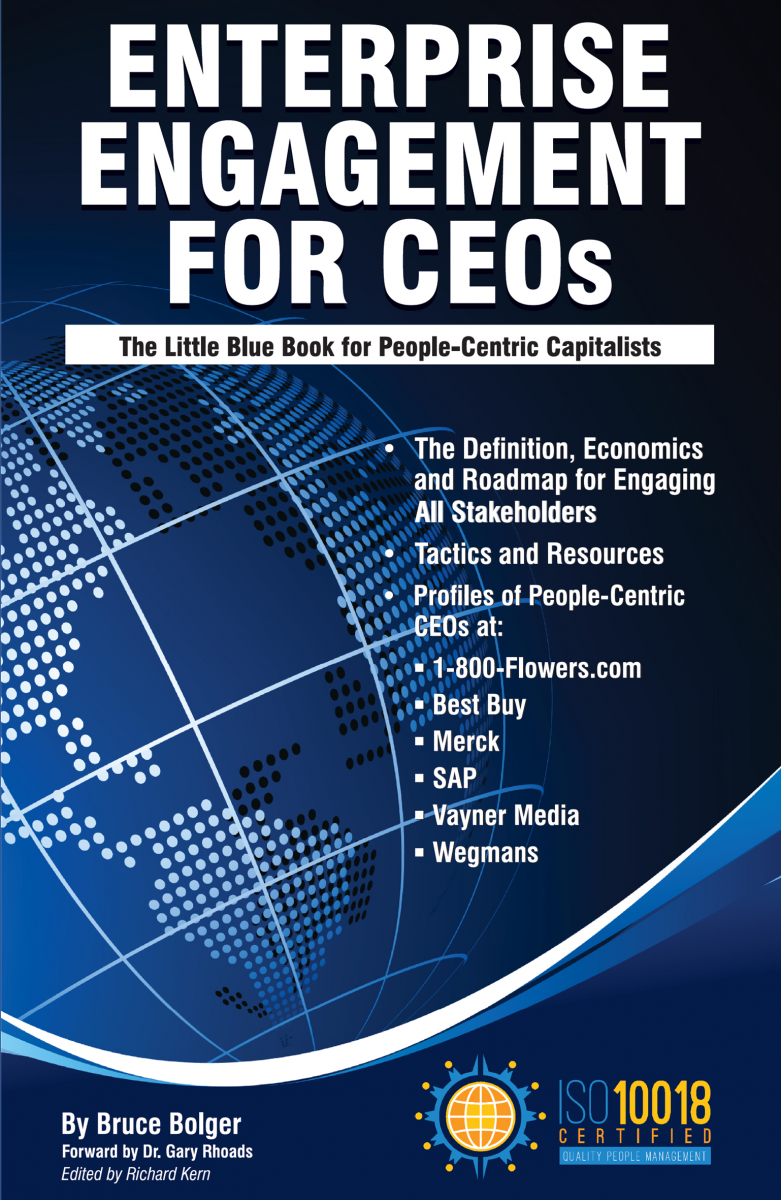 In Print:
This is the definitive implementation guide to Stakeholder Capitalism, written specifically to provide CEOs and their leadership teams a concise overview of the framework, economics, and implementation process of a CEO-led strategic and systematic approach to achieving success through people. (123 pages, $15.99)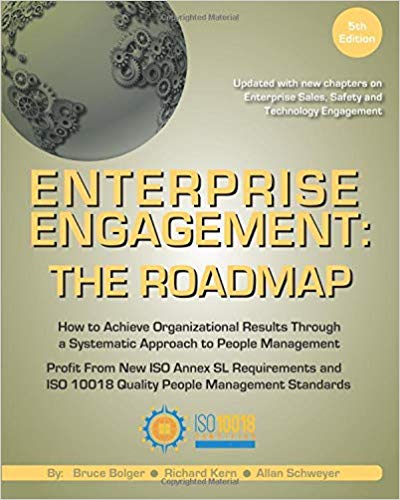 The first and most comprehensive book on Enterprise Engagement and the new ISO 9001 and ISO 10018 quality people management standards. Includes 36 chapters detailing how to better integrate and align engagement efforts across the enterprise. (312 pages, $36.)
Online:
10-minute short course: click here
for a 10-minute introduction to Enterprise Engagement and ISO standards from the Coggno.com learning platform.
Services:
• The Engagement Agency at EngagementAgency.net,
offering: complete support services for employers, solution providers, and technology firms seeking to profit from formal engagement practices for themselves or their clients, including Brand and Capability audits for solution providers to make sure their products and services are up to date.
• C-Suite Advisory Service
—Education of boards, investors, and C-suite executives on the economics, framework, and implementation processes of Enterprise Engagement.
• Speakers Bureau
—Select the right speaker on any aspect of engagement for your next event.
• Mergers and Acquisitions. The Engagement Agency's Mergers and Acquisition group is aware of multiple companies seeking to purchase firms in the engagement field. Contact Michael Mazer in confidence if your company is potentially for sale at 303-320-3777.
Enterprise Engagement Benchmark Tools:
The Enterprise Engagement Alliance offers three tools to help organizations profit from Engagement.
Click here
to access the tools.
• ROI of Engagement Calculator. Use this tool to determine the potential return-on-investment of an engagement strategy.
• EE Benchmark Indicator. Confidentially benchmark your organization's Enterprise Engagement practices against organizations and best practices.
• Compare Your Company's Level of Engagement. Quickly compare your organization's level of engagement to those of others based on the same criteria as the EEA's Engaged Company Stock Index.
• Gauge Your Personal Level of Engagement. This survey, donated by Horsepower, enables individuals to gauge their own personal levels of engagement.
For more information, contact Bruce Bolger at Bolger@TheEEA.org, 914-591-7600, ext. 230.