All Star Incentive Marketing Powers Rewards for CoreHealth Platform
All Star Incentive Marketing's SaaS-based Propel awards catalog of over a million incentive products now powers the CoreHealth wellness platform. According to the All Star announcement, the integration of All Star's proprietary Propel platform and CoreHealth's platform provides a seamless end-user experience that engages, motivates and rewards participants for their health and wellness efforts.
All Star Incentive Marketing is a nationally accredited manufacturer's representative, stocking distributor and logo merchandise provider offering a "wide range of award categories including tangible merchandise, physical and digital gift cards, event tickets, airline miles and more. With All Star's buying power, technology platform, in-house customer service and warehouse and fulfillment capabilities, they are leaders in the rewards and recognition industry and a natural fit on CoreHealth's network of best-in-class, third-party health and wellness partners," says a company statement.
"Incentives can be a helpful tool to drive participant engagement in successful well-being programs," says Anne Marie Kirby, CEO of CoreHealth. "We're thrilled to have All Star Incentive Marketing join our network of partners to help our wellness provider customers promote health and wellness and reward healthy behaviors. Our ever growing network of third-party health and wellness products, services and innovations enable wellness providers the flexibility to choose from a variety of leading vendors to complement their existing programs giving them a competitive advantage."
---
Master the Principles of Enterprise Engagement to Achieve Organizational Goals and Enhance Your Career
Profit from a new strategic and systematic approach to engagement to enhance your organization's brand equity; increase sales, productivity, quality, innovation, and safety, and reduce risks.
Get trained to become a Chief Engagement Officer for your organization.
Achieve ISO 10018 Quality People Management Certification to demonstrate your organization's strategic commitment to people to your customers, employees, distribution partners, vendors, communities, investors, and regulators.
Learn how to create Sustainability or Integrated Reports for Your Organization or Clients.
Get up-to-speed on ISO human resources standards and guidelines to enhance HR performance.
Live Education:
Enterprise Engagement in Action
. Take advantage of a three-hour customized webinar for individuals or teams on all aspects of Enterprise Engagement, including the definition, economics, implementation framework, return on investment, ISO quality people management standards, as well as preparation for Certified and Advanced Engagement Practitioner status.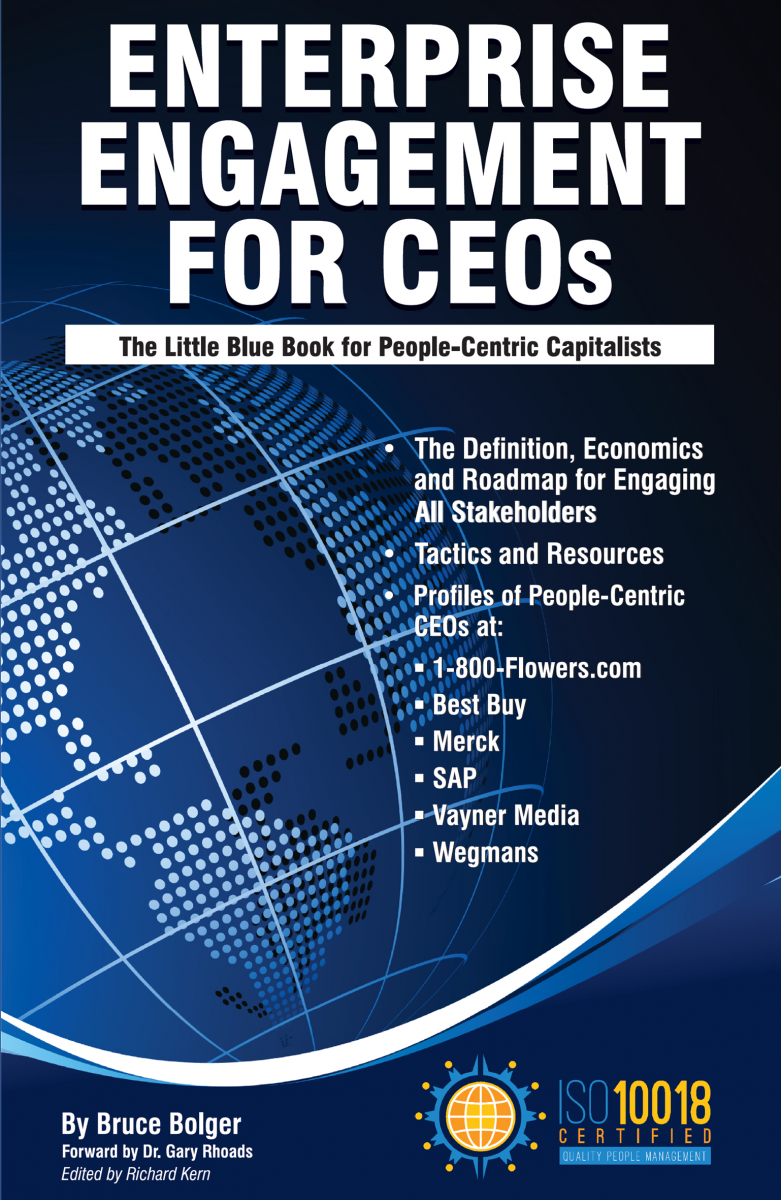 ICEE periodically runs regional one-day workshops on ISO 10018 Quality People Management principles and certification. Stay tuned for upcoming date.
In Print:
Written specifically to provide CEOs and their leadership teams a concise overview of the framework, economics, and implementation process of a CEO-led strategic and systematic approach to achieving success through people. (123 pages, $15.99)
The first and most comprehensive book on Enterprise Engagement and the new ISO 9001 and ISO 10018 quality people management standards. Includes 36 chapters detailing how to better integrate and align engagement efforts across the enterprise. (312 pages, $36.)
Online:

The Enterprise Engagement Academy at EEA.tmlu.org
, providing the only formal training on Enterprise Engagement and the new ISO 9001 and ISO 10018 quality people management standards. Provides preparation for professionals to support organizations seeking ISO 10018 employer or solution provider certification, as well as elective courses on Trade Show Engagement, Rewards and Recognition, Government, and other topics.
Plus
:
10-minute short course:
click here
for a 10-minute introduction to Enterprise Engagement and ISO standards on
Coggno.com
.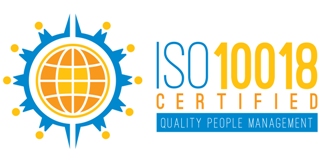 Services: The International Center for Enterprise Engagement at TheICEE.org
, offering: ISO 10018 certification for employers, solution providers, and Enterprise Engagement technology platforms; Human Resources and Human Capital audits for organizations seeking to benchmark their practices and related Advisory services for the hospitality field.
The Engagement Agency at EngagementAgency.net
, offering: complete support services for employers, solution providers, and technology firms seeking to profit from formal engagement practices for themselves or their clients, including Brand and Capability audits for solution providers to make sure their products and services are up to date.
C-Suite Advisory Service
—Education of boards, investors, and C-suite executives on the economics, framework, and implementation processes of Enterprise Engagement.
Speakers Bureau
—Select the right speaker on any aspect of engagement for your next event.
Mergers and Acquisitions.
The Engagement Agency's Mergers and Acquisition group is aware of multiple companies seeking to purchase firms in the engagement field. Contact Michael Mazer in confidence if your company is potentially for sale at 303-320-3777.
Enterprise Engagement Benchmark Tools:
The Enterprise Engagement Alliance offers three tools to help organizations profit from Engagement.
Click here
to access the tools.
• ROI of Engagement Calculator. Use this tool to determine the potential return-on-investment of an engagement strategy.
• EE Benchmark Indicator. Confidentially benchmark your organization's Enterprise Engagement practices against organizations and best practices.
• Compare Your Company's Level of Engagement. Quickly compare your organization's level of engagement to those of others based on the same criteria as the EEA's Engaged Company Stock Index.
• Gauge Your Personal Level of Engagement. This survey, donated by Horsepower, enables individuals to gauge their own personal levels of engagement.
For more information, contact Bruce Bolger at Bolger@TheEEA.org, 914-591-7600, ext. 230.